Hugh Dancy To Investigate Killers, Try Not To Fall In Love With Them, In Law & Order Revival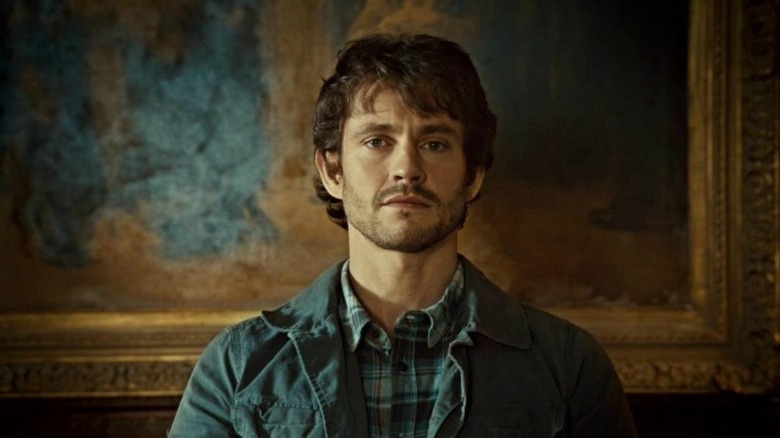 NBC
How is Hugh Dancy supposed to solve homicides without his murder husband? According to Deadline, Dancy — who played FBI consultant Will Graham in the NBC series "Hannibal," opposite Mads Mikkelsen's titular cannibal — has been tapped to star in the "Law & Order" revival, which is also happening at NBC. Here's hoping that his character in the long-running procedural is better at catching criminals than catching feelings for them.
It's been a decade since "Law & Order" went off the air, ending with season 20 way back in 2010. The series was cancelled before they had a chance to create a series finale, leaving things hanging in a rather unsatisfying way. Sure, "Law & Order" was made entirely of self-contained episodes, without much through-plot between them, but some kind of conclusion would have been nice. Instead, we're getting a brand new season of the series, with new characters and old standing side by side in their fight for justice. 
Deadline reports that Dancy will play a new character, who is an assistant district attorney. "Burn Notice" star Jeffrey Donovan will also be joining the series in a lead role, playing an NYPD detective. The first returning actor to the series will be Anthony Anderson, who portrayed Detective Kevin Bernard from 2008-2010. Deadline reports that original cast member Sam Waterston, who appeared in 16 seasons of the series as District Attorney Jack McCoy, is still in discussions.
The Classic Series Returns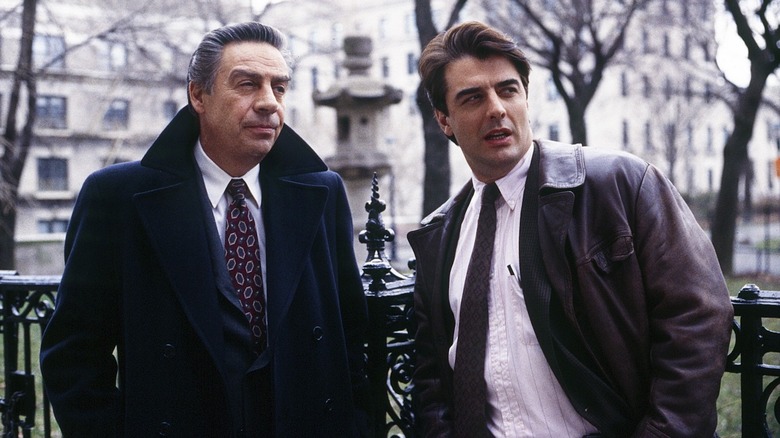 NBC
The revival of "Law & Order" comes from creator Dick Wolf and writer-showrunner Rick Eid. They will stick to the classic bifurcated format, examining "the police who investigate crime and the district attorneys who prosecute the offenders." 
"Law & Order" is a television institution. The series ran for 20 years, and simply seeing the white-text logo with red and blue highlights sends my brain straight into the theme song. When the series revival was announced, Wolf called it a "dream come true." 
It's hard to deny the effect that "Law & Order" had on television. While not the first police procedural, it is one of the longest-running. The only procedural that outpaces it is its own spin off, "Law & Order: Special Victims Unit," which is currently on its 23rd season. "Law & Order" has so far inspired six separate spin-off series, five video games for PC, and a number of crossovers with the "Chicago" franchise, which includes shows like "Chicago Fire" and "Chicago P.D."  
"Law & Order" has not set a date for its return, but I'm stoked to see Dancy back in action and am curious to see how they adapt the series for the 2020s. Stay tuned for more updates.