Upcoming Samuel L. Jackson Movies To Keep On Your Radar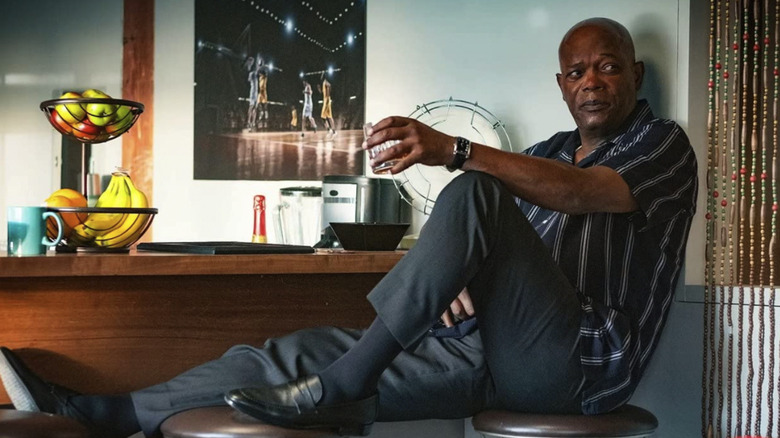 Lionsgate
(Welcome to On Your Radar, a series where we take a look at what's next for the biggest actors and filmmakers, and why you should be excited...or not.)
With one glance at his IMDb page, it's easy to see why Samuel L. Jackson is one of the highest-grossing actors of the modern era. The Oscar-nominated actor has nearly 200 credits to his name, so it's easy to assume that he's one of those guys who will take any role as long as it provides a reliable paycheck. But while stars like Bruce Willis have all but disappeared to Eastern Europe to churn out direct-to-video trash, Jackson has been more discerning with his choices, appearing in major franchises like "Star Wars" and the Marvel Cinematic Universe. He's become a familiar, welcome presence on screen (even if the characters he plays are often somewhat prickly), and his body of work is so strong that it's tough to find someone who doesn't like him in at least one of his films. Here's what Jackson has coming up over the next few years.
The Last Days of Ptolemy Grey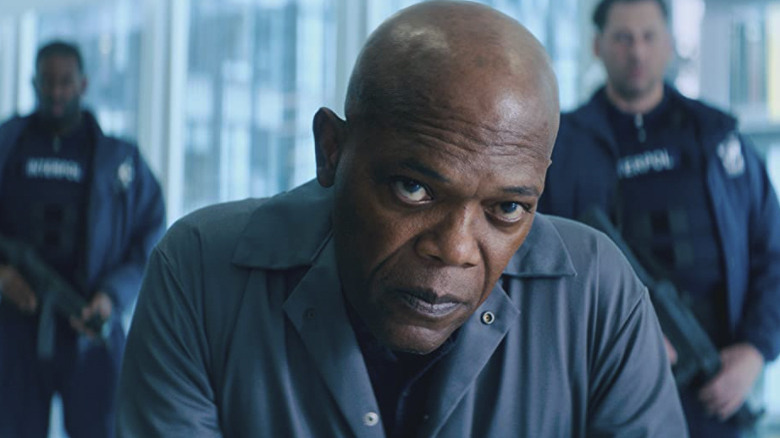 Summit Entertainment
Jackson will soon star in and executive produce "The Last Days of Ptolemy Grey," a mystery show for AppleTV+ that's based on Walter Mosely's 2011 novel about an aging man with dementia who gets the opportunity to regain his memories back and help solve the death of his nephew. Learn more here.
Blazing Samurai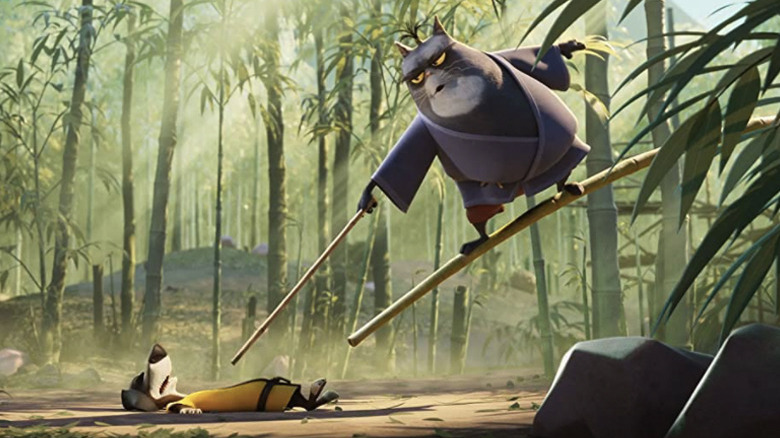 Aniventure
Mel Brooks' "Blazing Saddles," one of the funniest and most controversial comedies of all time, is serving as the loose inspiration for "Blazing Samurai," an animated comedy about a dog that wants to become a samurai. Jackson will lend his voice to a character named Jimbo, so you can go ahead and bet the farm that a character will say, "Yo, Jimbo!" as a nod to the Akira Kurosawa classic.
Secret Invasion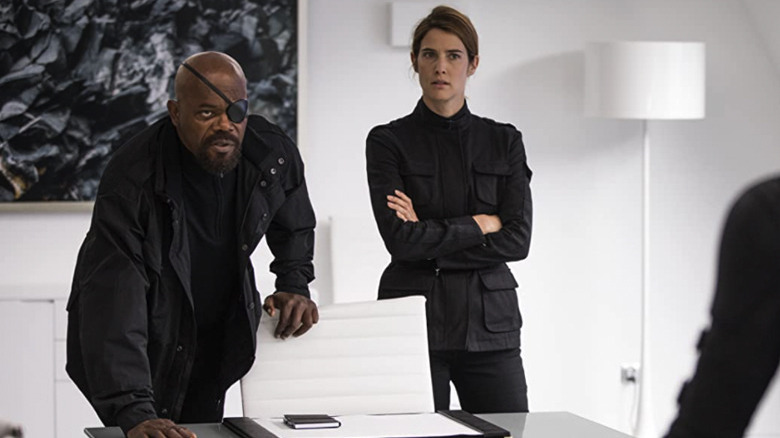 Sony/Marvel
Jackson will reprise his role of Nick Fury in "Secret Invasion," a Disney+ series set in the Marvel Cinematic Universe about a race of shape-shifting aliens who have infiltrated Earth. The show will reunite Jackson with actor Ben Mendelsohn, who played Talos the Skrull in 2019's "Captain Marvel." Learn more here.
The Marvels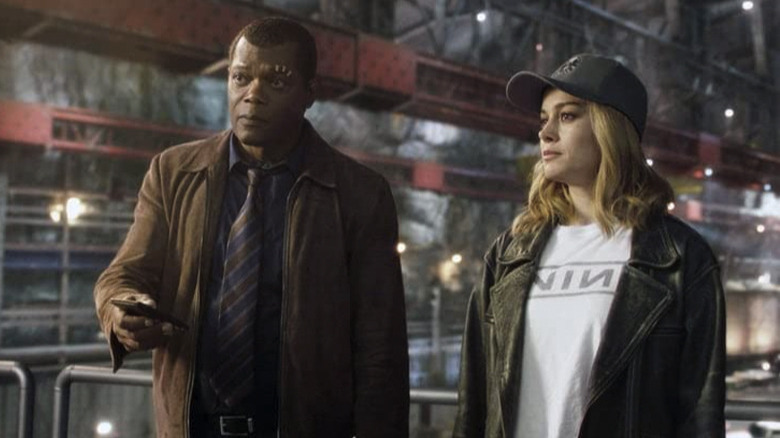 Marvel Studios
Jackson is also poised to return as Nick Fury in "The Marvels," which is technically a sequel to "Captain Marvel" but also brings in characters from Disney+ shows like "WandaVision" and the upcoming "Ms. Marvel." Learn more here.
Argylle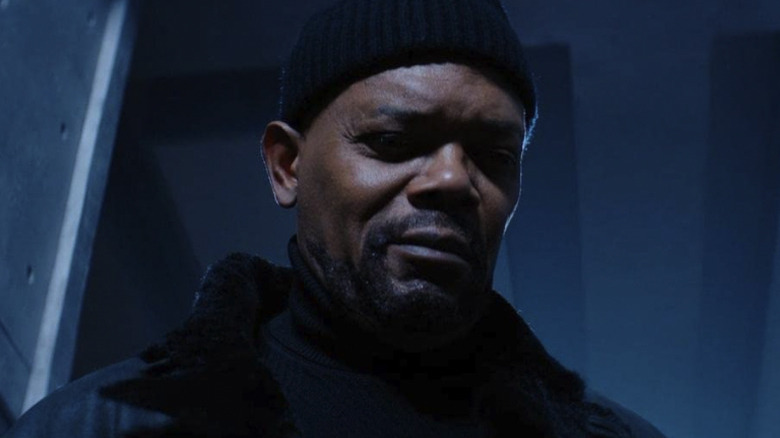 Sony
"Argylle" will see Jackson reunite with his "Kingsman" director Matthew Vaughn for another action thriller, this one starring Henry Cavill as the world's greatest spy. Learn more here.
The Piano Lesson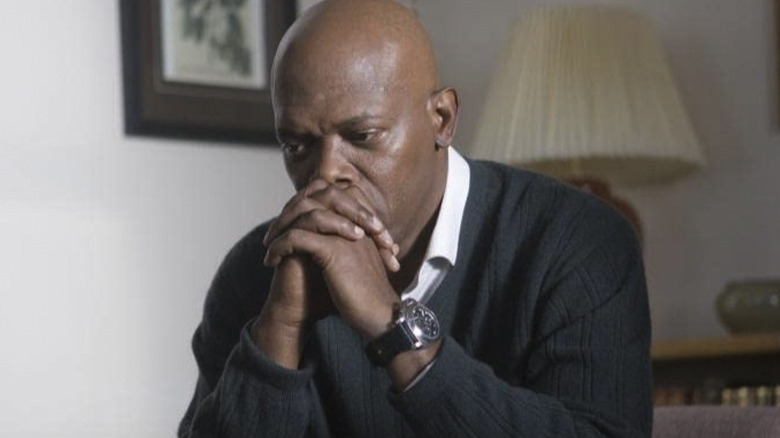 20th Century Fox
And finally, Jackson is attached to star in a Netflix production of "The Piano Lesson," a movie based on the play by acclaimed playwright August Wilson. He'll star opposite John David Washington, while Denzel Washington, who has been a key element in bringing Wilson's stories to the screen in movies like "Fences" and "Ma Rainey's Black Bottom," will produce.