Spirited: Ryan Reynolds And Will Ferrell's Christmas Carol Musical Will Have Music By Dear Evan Hansen Songwriters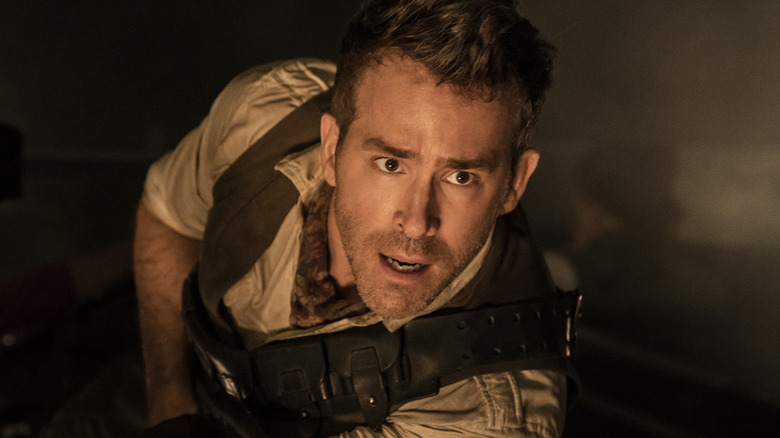 Netflix
A few months ago, a TikTok trend emerged where people would sing each voice part of the Mika song "Grace Kelly" to prove their vocal range, and the sound would spin-off into its own trend as the backdrop to tell a story that would increasingly get weirder or wilder with every new moment. During the trend's peak, an unlikely duo appeared to take a crack at it, with Ryan Reynolds and Will Ferrell dueting the vocal parts of "Grace Kelly."
@vancityreynolds

Late to the Grace Kelly trend but way early for our movie musical. I ❤️ duets. (And Mika)
Reynolds captioned the video with "Late to the Grace Kelly trend but way early for our movie musical. Benj Pasek and Justin Paul (known professionally as Pasek and Paul), the duo behind the music of "Dear Evan Hansen," "The Greatest Showman," "La La Land," and the musical adaptation of "A Christmas Story" are set to provide the music. Variety reports that they'll be joined by three additional up-and-coming songwriters: Sukari Jones, Khiyon Hursey, and Mark Sonnenblick.
"Spirited" will release on Apple TV+ after the service won the rights in a bidding war against Netflix, Warner Bros. and Paramount, It's said to be a modern, musical interpretation of the classic Dickens story from Sean Anders and John Morris, the team behind "Daddy's Home" and "Instant Family."
Who Are The New Songwriters?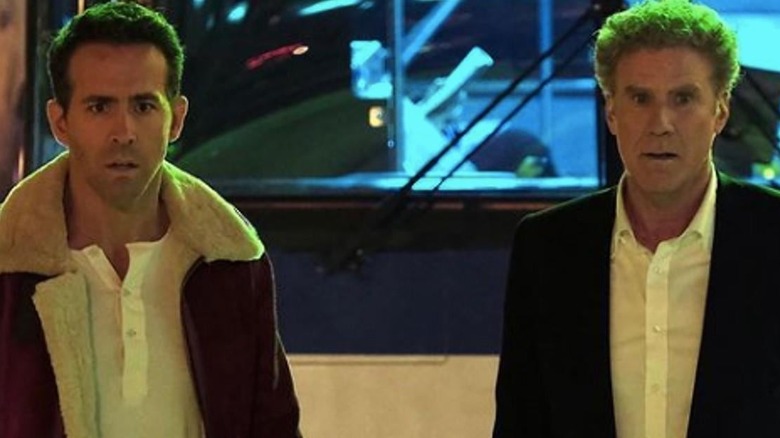 Apple TV+
Pasek and Paul are quickly becoming one of the most recognizable songwriting duos, joining a legacy of partnerships that include Rodgers and Hammerstein ("The King and I," "Cinderella," "The Sound of Music"), Kander and Ebb ("Chicago," "Cabaret," "Kiss of the Spider Woman,"), and Menken and Ashman ("Little Shop of Horrors," "The Little Mermaid," "Beauty and the Beast"). The songwriters that Pasek and Paul will be collaborating with on "Spirited" are also worth paying attention to.
Sukari Jones has written the shows "Ain't Far From Home" and "The River is Me." Khiyon Hursey is a former music assistant on the Broadway productions of "Hamilton," was behind the musical "Eastbound," has written for the romantic musical drama "Soundtrack," and is currently penning "Love in America," a movie musical that will be produced by Issa Rae. Mark Sonnenblick has been nominated for both Emmy and Drama Desk awards, with credits including "Song of Parkland," "Saturday Night Seder," and "Midnight at the Never Get."
Incorporating all of these talents together is sure to produce a wholly unique sound given the different musical stylings of each of these songwriters — something a modern rendition of an old-school classic like "A Christmas Carol" desperately needs.