Everything We Know About Netflix's Freeridge So Far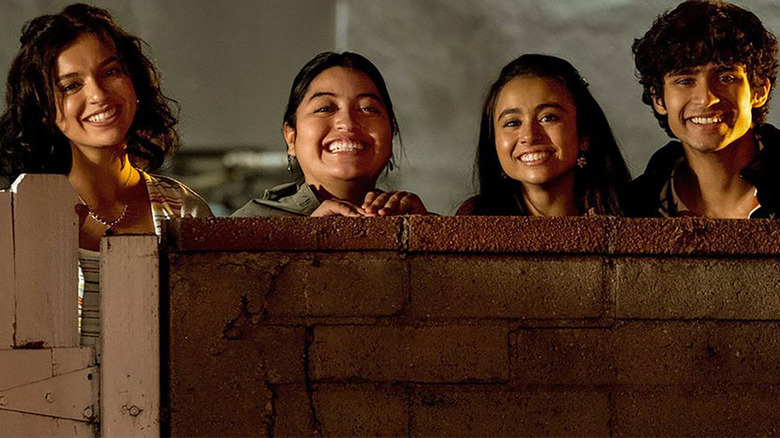 Netflix
After four seasons, the popular Netflix teen dramedy "On My Block" said their farewells, but the story of the fictitious neighborhood of Freeridge Los Angeles will continue on, in the "On My Block" spin-off for Netflix called "Freeridge."
Executive producers and co-creators Lauren Iungerich and Jamie Dooner, are returning for "Free Ridge" following their fulfillment of the new supernatural teen series "Boo, Bitch" starring Lana Condor of "To All The Boys I've Loved Before." Jamie Uyeshiro, Eddie Gonzalez, and Jeremy Haft are coming back as the core showrunning team in addition to co-creating and executive producing, with the three putting out a statement saying:
Some of the greatest comments we've heard about "On My Block" were from fans telling us that they felt seen and represented. As we embark on "Freeridge," a more female driven show, we will continue to invest in authentic characters that represent our passionate audience... Oh, and there may be gnomies.
When and Where to Watch Freeridge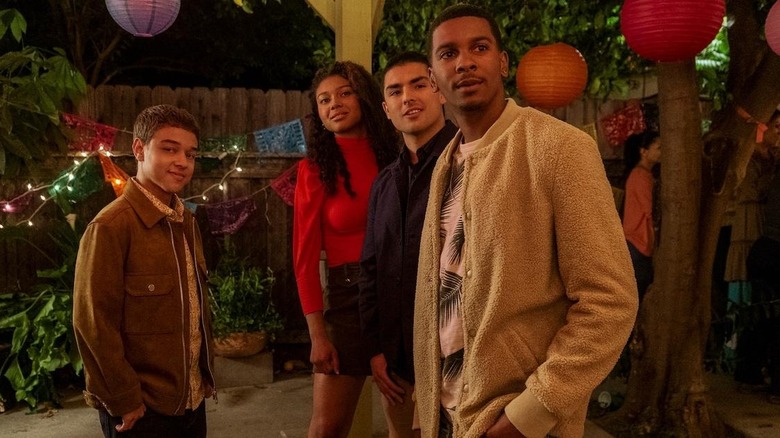 Netflix
"Freeridge" will be available exclusively to Netflix, but there's no word yet on when the show will debut to stream. As of publication, production has yet to begin so it's likely that the show will arrive sometime in mid-to-late 2022 at the absolute earliest. "On My Block" historically released new seasons in March, but due to the pandemic, the fourth season debuted in October. There's a definite possibility that "Freeridge" may follow suit and debut in October, but again, this is all speculatory.
What We Think Freeridge Will Be About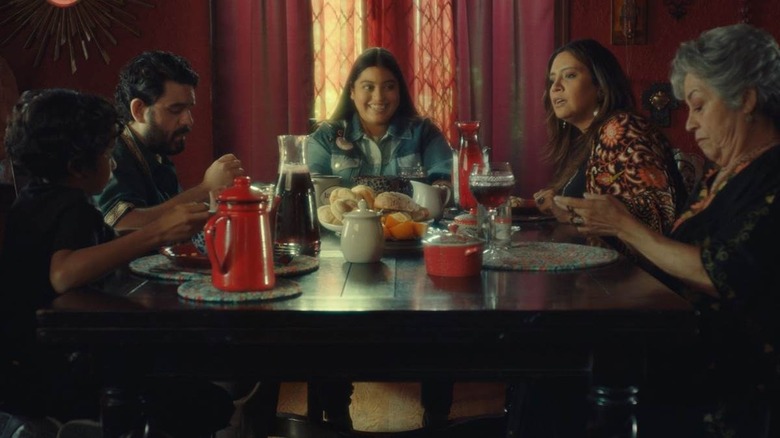 Disney+
The show gets its name from the central neighborhood of "On My Block," but we're leaving The Fam behind in favor of a new group of friends. The official Netflix synopsis on the "Freeridge" landing page indicates that the show will center on the friends who "may or may not have unleashed a deadly curse, which helps to kick off an unforgettable adventure." This is an interesting take for the spin-off considering "On My Block" was a grounded dramedy, and this addition of the supernatural element will really separate "Freeridge" from its origin series. We were first introduced to the new core four during the segue following the series finale of "On My Block," and while we don't know their names or personalities just yet, we at least know who's playing them.
Bryana Salaz ("Team Kaylie," "Malibu Rescue," "The Voice"), Keyla Monterroso Mejia ("Curb Your Enthusiasm Season 11," "Growing Fangs"), Ciara Riley Wilson ("LA's Finest," "Kim Possible"), and Shiv Pai ("Iron Fist," "Uncut Gems") are all set to star, and we're all set to follow them on their journeys through "Freeridge."