The 5 Worst Things That Happened In Tiger King 2, Which We Watched So You Don't Have To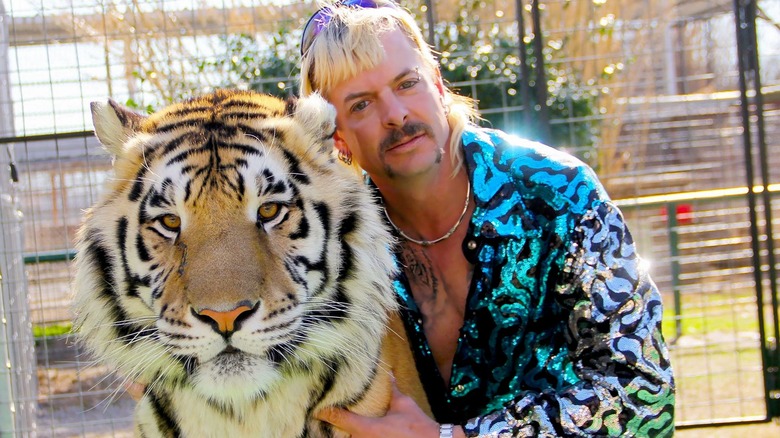 Netflix
Netflix's "Tiger King" hit us all at our most vulnerable, trapped inside in the early days of the pandemic and looking for any kind of escape. The tawdry tale of Joe "Tiger King" Exotic and his nemesis, Carole Baskin, was full of trashy twists and colorful characters. It became a massive hit for the streaming network, though some critics and fans wondered about the moral implications of giving attention to such terrible people. 
Now, Netflix has dropped "Tiger King" season 2, which promises to dive even deeper into the deranged world of transporting and keeping exotic animals. 
The second season of the series is even tawdrier than the first. There's a lot of finger-pointing and blame throwing, but absolutely no accountability. So, just for you, I watched all five episodes of "Tiger King" season 2 to pick out what, if anything, was worth learning. 
Carole Baskin's Ex-Husband Might Have Been Involved with Organized Crime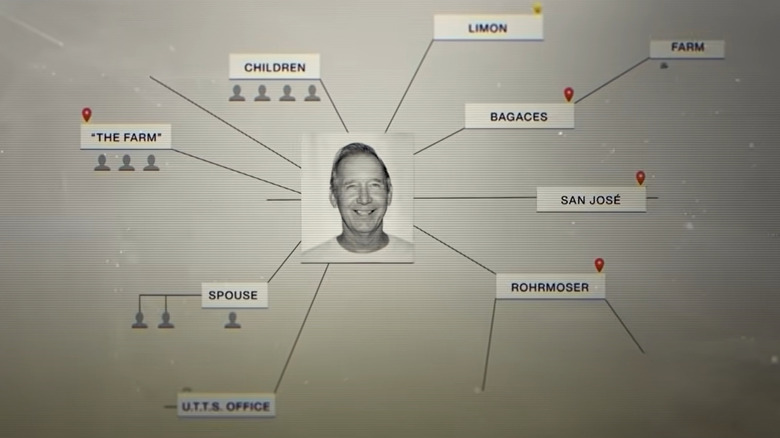 Netflix
While Exotic and his friends and followers may believe that Carole Baskin, the CEO of Big Cat Rescue, was responsible for the disappearance of her ex-husband, Don Lewis, the series hints that there might be something even more sinister at play. According to sources investigating Lewis' disappearance, he was allegedly doing a lot of less-than-legal animal trafficking between the United States and Costa Rica; some believe that he was working with an organized criminal element in Costa Rica that could have easily killed him and left his body in the jungle over any number of business concerns. 
The doc doesn't dig too deep into Lewis' exact arrangements in Costa Rica, though it does reveal that investigators have at least some proof he might be alive and well, living under a new name in the Central American nation. There's clearly a lot more going on with his disappearance than "Tiger King" explores, and that's a shame because it's probably the most interesting element of the series. 
Baskin is currently suing Netflix over usage of any of her footage from taping the first season of "Tiger King," which is kind of strange considering the second season clears her name, at least in part. It also addresses the backlash she faced as opposed to the love Exotic received, though it's hard to blame her for still being a bit salty about being a global punchline for a chunk of 2020.
Joe Exotic's Lawyer Used to Work for Don Lewis' Daughters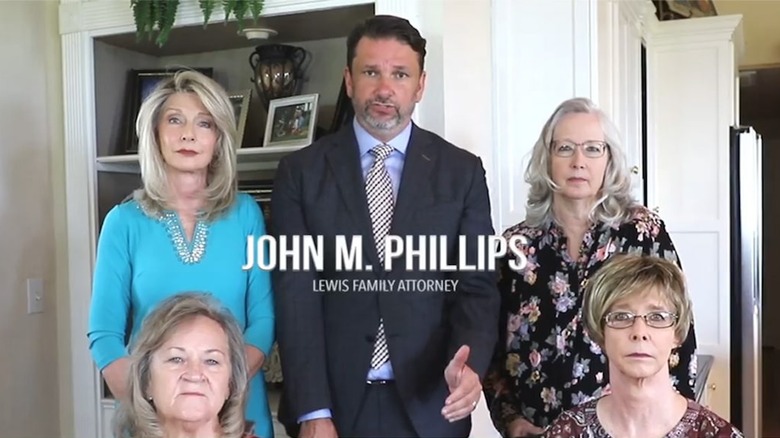 Netflix
A significant chunk of the second season is spent following John M. Phillips, a lawyer from Jacksonville, Florida who seems a little obsessed with cases that will put him in the limelight. Phillips first appears representing Lewis' surviving family, dropping a TV commercial during the middle of Baskin's "Dancing With the Stars" episode to demand answers about his disappearance. The family reveals that they felt pressured by Phillips to do a lot more media coverage than they were comfortable with, so it's really no surprise when Lewis almost immediately takes on Exotic as a client. After all, he's already spent plenty of time figuring out how to vilify Baskin, and he's got plenty of background on this absolutely wild case. 
The Exotic Animal Trade is Full of Wild Characters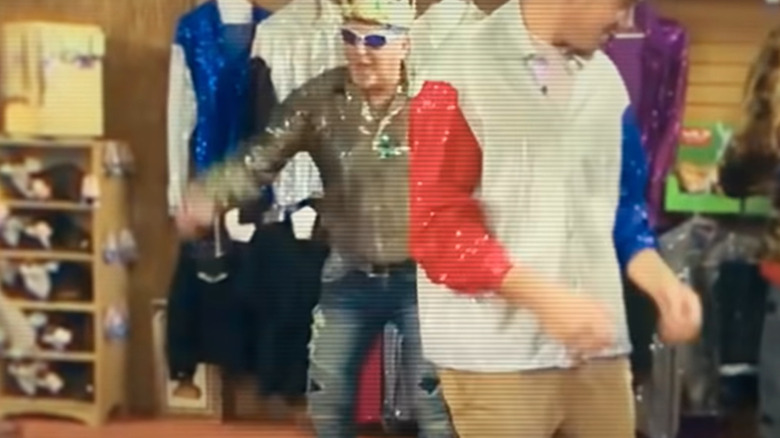 Netflix
In addition to Baskin, Lewis, and Exotic, "Tiger King" season 2 introduces some strange new characters in the world of exotic animals and gives us a better look at some of the ones we met in season 1. With Baskin's zoo closed and Exotic in prison, two new supervillains rose to infamy in their places: Tim Stark and Jeff Lowe. Both were featured in the first season of the series, but with their biggest rivals out of the picture and their newfound fame due to Netflix, they have risen to be the new kings of bad decisions. There are also some interviews with other people who keep big cats, including a self-proclaimed "Eastern European b***h" that has to be seen to be believed, though her one clip probably isn't worth watching this parade of terrible people.
There is good news, at least. Despite the fact that many of the people in the docuseries clearly don't care about the animals, thankfully a wild animal sanctuary in Colorado was able to take in more than 127 big cats from Tim Stark, Jeff Lowe, and Joe Exotic. They are able to live in much larger, more comfortable habitats, and some have only recently been able to run for the first time. The season ends with footage of the big cats exploring their new territory, along with a video call from Exotic where he explains his regrets for locking up the cats after gaining some perspective while being locked up himself. 
Tim Stark Makes Joe Exotic Look Like an Angel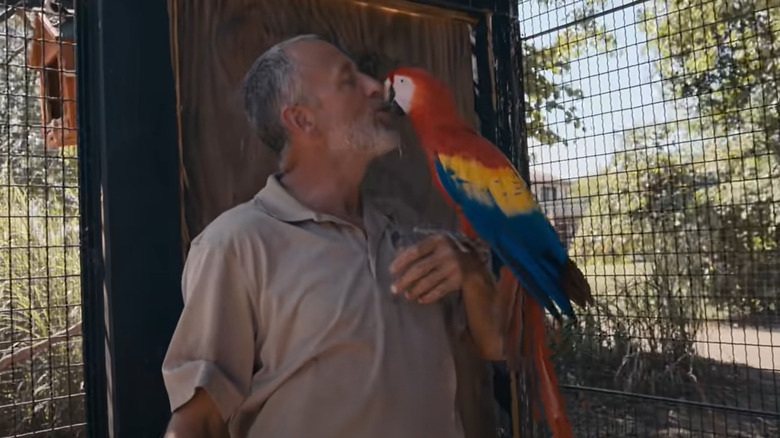 Netflix
Sure, Joe Exotic (legal name: Joseph Allen Schreibvogel) is one intense character. He's a sort of walking contradiction, an openly gay man who espouses bizarrely conservative viewpoints. He lives in a world of conspiracies and cruelty, and he's treated both animals and people poorly along the way. But compared to Tim Stark, who gets lots of screen time in season 2, Exotic looks like a saint.
Stark owned a non-profit organization called Wildlife in Need in Indiana, and he attempted to open a zoo with fellow "Tiger King" season 1 alum Jeff Lowe. He became involved in a lengthy court battle with the state of Indiana and was permanently banned from exhibiting and owning any exotic and/or native animals. He has also been investigated by the USDA, who ruled that he had violated the Animal Welfare Act more than 120 times. 
In season 2, Stark has more than 200 of his animals removed from his property and relocated. He tries to fight it the entire way, even hiding a box truck full of animals on the far end of the property in the summer heat in an attempt to prevent them from being taken. He went on the run, posting a two-hour Facebook Live video. He also displayed what looked like a live grenade in one part of the video, leading to a lengthy police standoff and his eventual arrest. Later, it turned out the grenade was a toy given to him by a child a few days prior.
There's also a whole section of the documentary that digs into Stark's alternate identity, a sweet boy named Sue. Both documentarians and other interviewees treat his possible mental illness like a punchline, making it more of a footnote than anything of substance. 
Exotic's Alleged Hitman Had a Plot to Decapitate Him, Not Baskin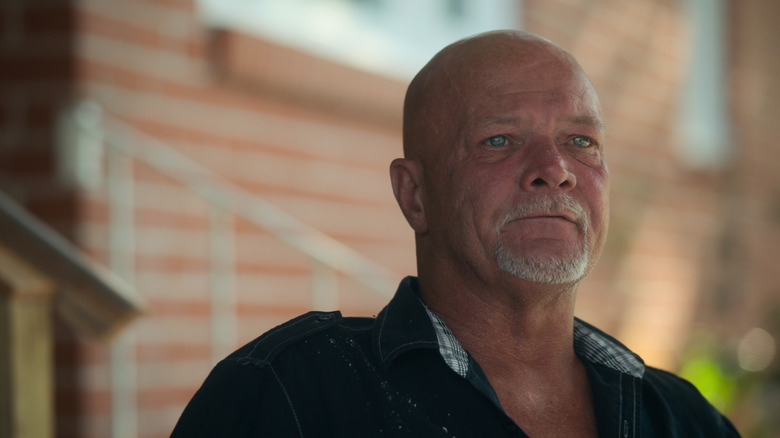 Netflix
Exotic is currently in prison on charges that he hired two men to kill Carol Baskin, along with 17 counts of animal abuse. In the final episode of season 2, one of the alleged hitmen has come forward saying he would never have tried to hurt Baskin. The other "hitman" was a federal agent working undercover, which is how Exotic was caught in the first place. Allen Glover, a former employee of both Exotic and one of his many rivals, Lowe, told the documentarians that he had made one murder-for-hire attempt, and it had been on Exotic's life, not Baskin's! 
According to Glover, he and Lowe planned to string barbed wire between trees on Exotic's property at about neck height, so that when he rode around on his ATV, he would potentially decapitate himself. Exotic also alleges that Lowe put perfume on his shoes to get the big cats to attack him, which Lowe vehemently denies. 
The biggest thing I learned from my five hours parked in front of the T.V. is that if you turn the cameras on terrible people, terrible things tend to happen. 
"Tiger King" season 2 is available to stream now on Netflix if you're a glutton for punishment.