Jamie Dornan Has Met With Kevin Feige About Possibly Joining The MCU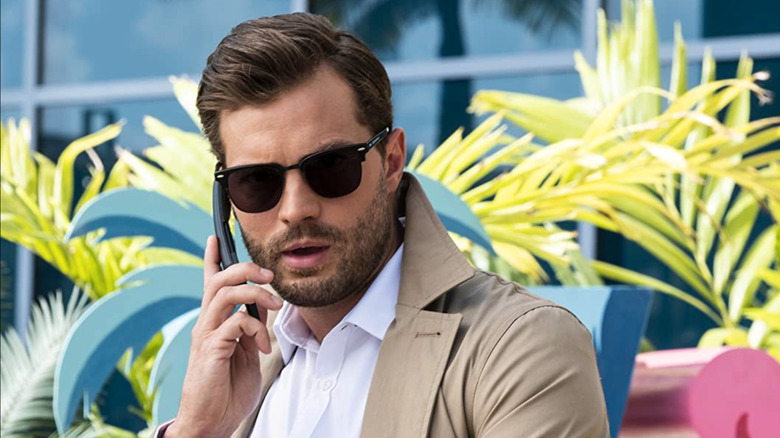 Lionsgate
Jamie Dornan has set his sights on joining the Marvel Cinematic Universe. The "Barb and Star Go to Vista Del Mar" and "Fifty Shades of Grey" actor had a long chat with The New York Times to promote his upcoming film, "Belfast," where he revealed that he's intent on joining the world of spandex-clad heroes one way or another. 
Time for Dornan to Suit Up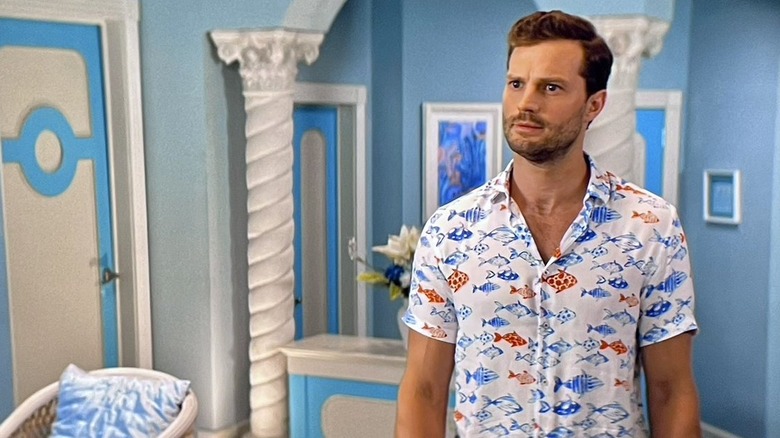 Lionsgate
According to the interview with the NYT, Dornan has met with Marvel Studios head Kevin Feige about joining the biggest franchise on the planet. Part of his drive to join the MCU came from becoming a parent, which made him reassess his priorities:
"I'm more ambitious than I've ever let on before. It's like a necessity to deliver and provide, very caveman-esque: I must succeed for these precious little people. Also, since my dad died, it's lit this extra fire within me, this extra burner of wanting to succeed."
Dornan has done some incredible work on television, playing serial killer Paul Spector on "The Fall," and he's a total blast singing and joking on the big screen in "Barb and Star Go to Vista Del Mar," so the man clearly has range. Anyone worried about him achieving the right superhero aesthetic need look no further than the "Fifty Shades" movies, where he's the very definition of eye candy.
Who Could Dornan Play?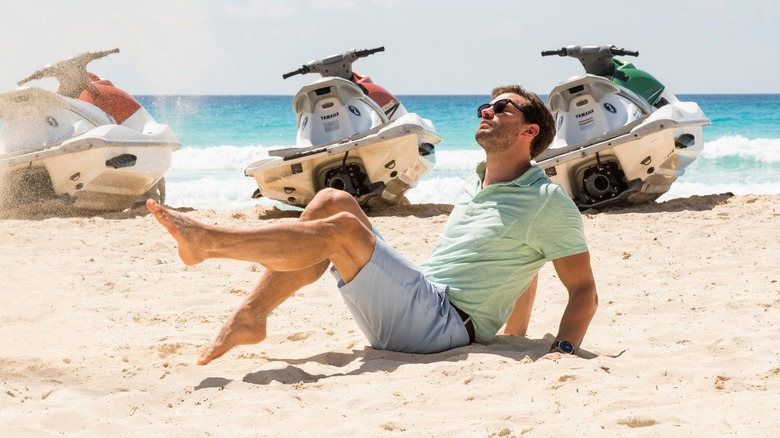 Lionsgate
If Dornan is keen on joining the MCU, just who could he portray? If for some reason Charlie Cox is out for any future "Daredevil" projects, Dornan would make a great Matt Murdock/Man Without Fear. If the X-Men finally join the MCU fold, he would also make a fantastic Scott Summers/Cyclops. Both would require him to don an American accent. That said, he could always go up against "Man of Steel" star Henry Cavill for the role of Captain Britain if he wanted to use an accent a little closer to home (Dornan is North Irish). 
The catalog of Marvel heroes is absolutely massive, so there's certain to be a role that's just perfect for Dornan. The actor has tried to distance himself from the "Fifty Shades" movies, so a turn as a superhero (or villain!) could be a big step towards changing people's perceptions. My dream comic book casting would involve him crossing over to the DCEU, casting Dornan as Chaz, John Constantine's closest friend, in a live-action "Justice League Dark." Whatever he ends up doing, Dornan will be a great addition to the Marvel canon.