Nearly 22% Of People We Polled Think This Is Vin Diesel's Worst Movie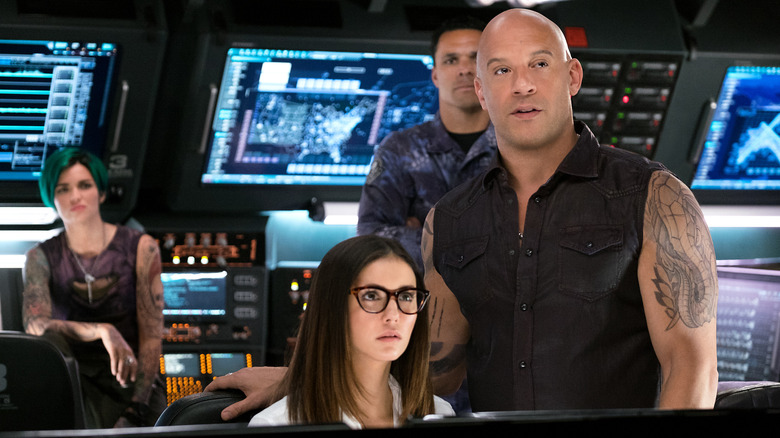 Paramount Pictures
(Welcome to Survey Says, a feature where we conduct a movie-related survey for a random group of people and explain why they're completely right, completely wrong, or somewhere in-between.)
Say what you may about Vin Diesel, but the actor has had a fascinating career, and the man has made an awful lot out of the tools he has at his disposal. He's a brooding guy with a deep voice and could have easily been typecast, or relegated to a sad career doing home-video action flicks. Instead, he's managed to put himself at the center of two radically different franchises with "Fast & Furious" and "Guardians of the Galaxy," in one case by mostly grunting just three words.
However, Diesel has also made some very bad choices, which resulted in some very bad movies. In some cases, it's easy to see what made him think those movies might have turned out good, and others are just baffling from top to bottom. But what's the worst of the worst? We decided to survey some movie fans to see what they thought Diesel's worst movie to date is.
And the Survey Says...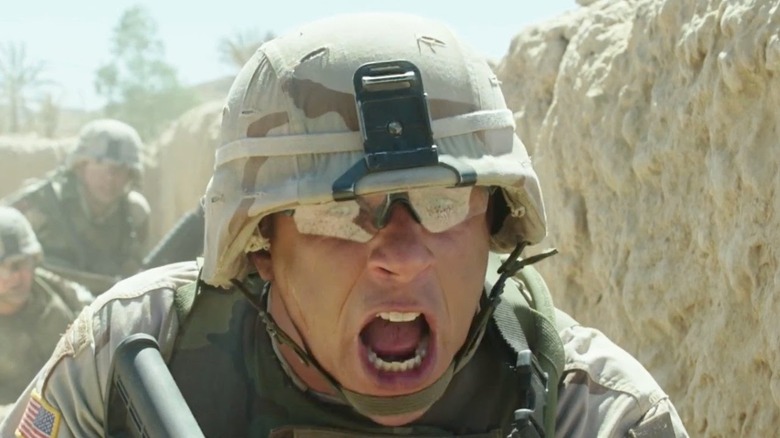 Sony Pictures
Coming in at the number one spot with just shy of 22% of the vote is 2016's "Billy Lynn's Long Halftime Walk." Just behind that with a little over 20% of the vote was 2017's "xXx: The Return of Xander Cage," the sequel to one of Diesel's earliest leading action roles, "xXx." Landing in the number three spot was 2008's near-universally panned "Babylon A.D." which managed to earn a respectable 17.48% of the vote. Rounding out the list were "Bloodshot," Diesel's attempt at making a comic book movie franchise, with just over 14%, the actor's failed fantasy epic "The Last Witch Hunter" with 13.7%, and lastly, 2009's "Fast and Furious" with 12.6%.
Vin Diesel Has Made a Wide Range of Bad Movies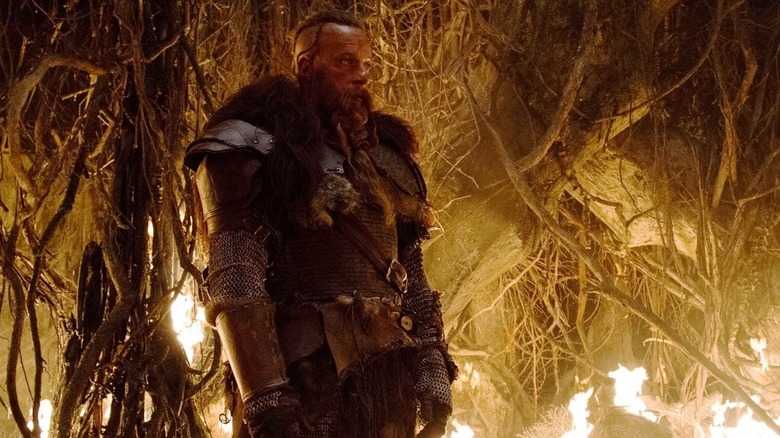 Lionsgate
Before diving into an analysis of the top choice here, the list reveals something pretty interesting about Vin Diesel's long, storied career: the man has made a log of bad movies. Not just that, but he had made a wide variety of different types of bad movies, ranging from middling entries in massive franchises ("Fast and Furious") to attempted superhero franchises ("Bloodshot"), and even war movies from prestigious directors ("Billy Lynn's Long Halftime Walk"). Diesel has done an awful lot with his time as a movie star, that much is certain. And for every high such as "Fast Five," there is a low, like "The Pacifier." For every "The Iron Giant," there is "A Man Apart." It's sort of fascinating laying it all out on the table.
Billy Lynn's Long Halftime Walk Probably Isn't the Worst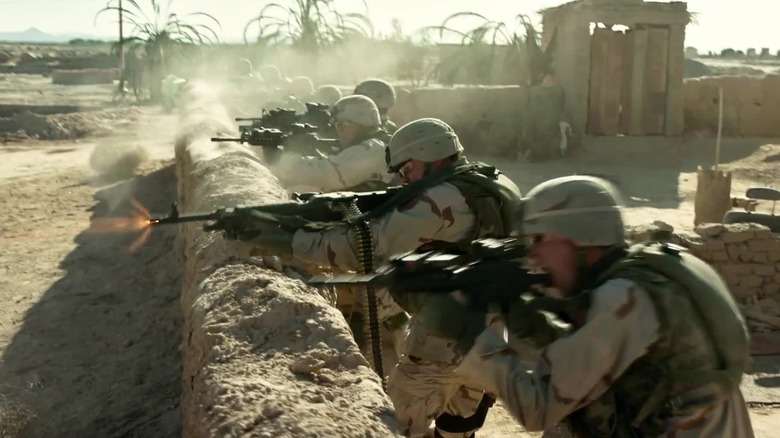 Sony Pictures
Look, there is no question that when people were walking into "Billy Lynn's Long Halftime Walk," expectations were high. It was Oscar winner Ang Lee, the man who brought us "Brokeback Mountain" and "Life of Pi," telling a seemingly inspiring war story using cutting-edge technology. It also featured a great cast that, alongside Diesel, included the likes of Kristen Stewart, who is right in this year's Oscar race for her work in "Spencer." The movie had an awful lot going for it, it's just that the consensus was those parts did not equal a satisfying whole.
So, if we're measuring this based on expectations against the result, an argument could be made that "Billy Lynn's Long Halftime Walk" has the biggest gap. But is it truly the worst movie that Vin Diesel has ever been a part of? That seems tough to digest. "Babylon A.D." has an abysmal 7% approval rating on Rotten Tomatoes, making it the worst-reviewed movie of his career. "A Man Apart," which didn't even make the list, is also pretty roundly rejected critically. This seems to be a case of people going for the high-profile disappointment, rather than the true worst of the bunch.