Ang Lee's 'Billy Lynn' Will Play In Its Preferred Format In Only Two U.S. Theaters (Which Is Probably For The Best)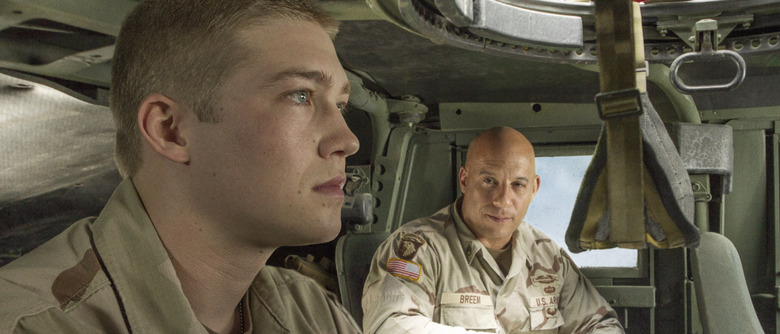 Peter Jackson's The Hobbit was supposed to jumpstart a cinematic revolution, as the first mainstream feature film shot and released in 48 frames per second (as opposed to the usual 24 fps). Alas, it didn't exactly work out that way, as audiences complained about the "soap opera effect" of the higher frame rate. Nevertheless, Ang Lee decided to double down on the technology, making Billy Lynn's Long Halftime Walk the first movie ever shot in 120 frames per second.
But there's a very good chance you'll never get to see it as Lee intended. Turns out there'll be only about half a dozen theaters in the world, including two in the U.S., that are equipped to show the movie to its exacting, cutting-edge specifications: 120 fps, 3D, 4K resolution. Which may be for the best, based on the disastrous reactions to the film's debut screening last weekend at the New York Film Festival. 
In its world premiere, Billy Lynn's Long Halftime Walk was shown exactly as intended at the AMC Lincoln Square in New York City. According to The Hollywood Reporter, the theater was specially equipped for that event, and it's currently the only theater in the U.S. that can handle those specifications. A second U.S. theater is expected to get an upgrade to handle the format — possibly the ArcLight Hollywood, though no deal is locked in just yet. Elsewhere, there are plans in place for Billy Lynn to show in its full specs in at least one theater each in Taipei, Beijing, and Shanghai.
This doesn't mean audiences elsewhere will have to skip Billy Lynn entirely. Lee and his team have been working on optimizing other formats of the film, including 120 fps in 2D, 60 fps in 3D, and plain old 24 fps. The Dolby Cinema will release the film in 2D and 3D in 2K resolution at up to 120 fps.
Billy Lynn's use of 120 fps was roundly panned following its NYFF world premiere, with one critic going so far as to call it a "crime against cinema." Whether the film will play much better in 24 fps, though, is unclear. Some reviews admitted they could not separate the rest of the movie from its "distracting" format, but even those who tried seemed lukewarm at best. I saw lots of people arguing that the 120 fps detracted from Billy Lynn's strengths, but not many arguing it would've been a great movie otherwise.
Lee, however, isn't ready to give up on the high frame rate format quite yet. He believes the high frame rate provides "a new cinematic language" that heightens the "intimacy" of the movie and discourages "movie tricks" like excessive shadows, quick editing, or heavy makeup. And he hopes to experiment with it again on his next film, about the iconic "Thrilla in Manila" boxing match between Muhammad Ali and Joe Frazier. "This is just the beginning," he said. "One answer brings ten more questions."