Final Form Of Groot Has Not Been Seen Yet, Says Vin Diesel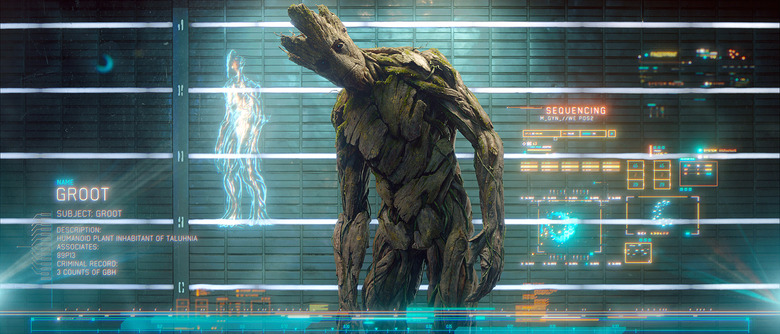 Baby Groot may be the star of the show in Guardians of the Galaxy Vol. 2, but he won't be a baby forever. And wait 'til you see him at his peak, Vin Diesel — forever his own best hype man — says.
According to Diesel, you haven't seen nothing yet of Groot. In fact, the giant, hulking Groot we met in the first Guardians of the Galaxy isn't even the final form of Groot. But we may see a "full-fledged" Groot soon.
At the end of Guardians of the Galaxy, Groot sacrificed himself for the good of the team, leading him to be reborn as the diminutive Baby Groot. He remains as Baby Groot for much of Guardians of the Galaxy Vol. 2, but Diesel, who voices both versions of Groot, says that he won't remain in that adorable mini form for long.
In future appearances of Groot — the Guardians are set to next appear in Avengers: Infinity War and then for the final iteration of their team in Guardians of the Galaxy 3 — Diesel told USA Today that Groot will grow to be even bigger than his looming form in Guardians of the Galaxy.
"The first Groot we saw was a freshman in college. This [Guardians of the Galaxy Vol. 2] Groot is in nursery school. Wait 'til we see the full-fledged working-man Groot. Wait 'til we see GROOT!"
Always the hype man.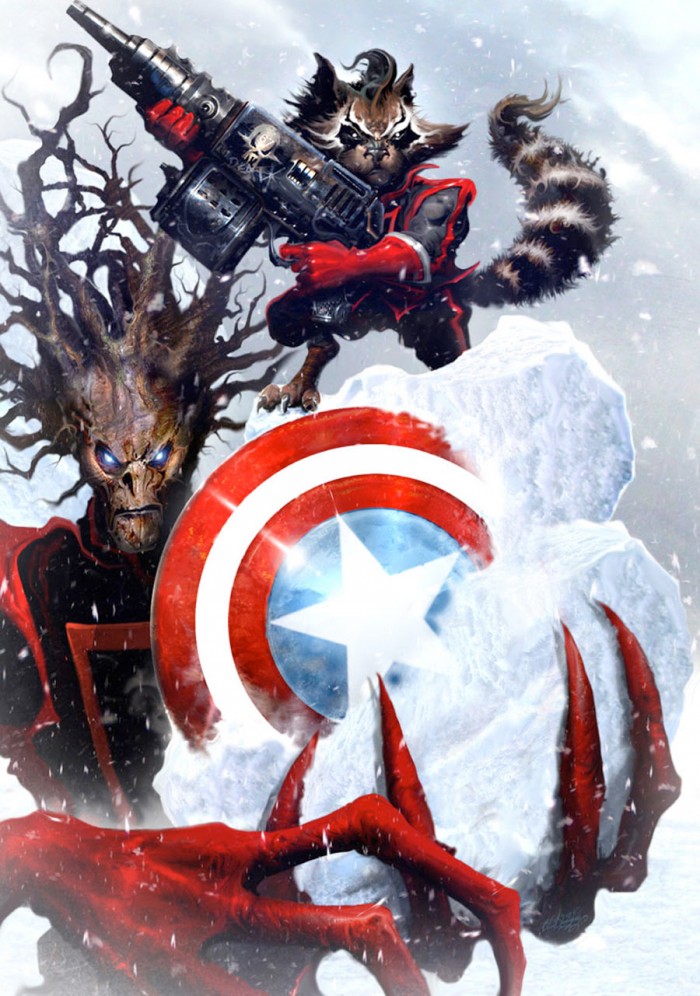 What Will Groot's Final Form Look Like?
It's possible that Groot won't just be larger than his Guardians of the Galaxy form, but nastier. Groot for the most part has been a gentle giant — now, a gentle sapling — but his depictions in the comics have varied, such as the terrifying 2008 version seen above from Dan Abnett and Andy Lanning's run of Guardians of the Galaxy comics, indicate that there's a whole world of possibilities on how to design Groot's final, "working-man" form, so to speak. Which means even more chances for Diesel to hone his "I am Groot's."
A propos of nothing, Diesel also teased the possibility of a Rocket and Groot spin-off, as well as a face-off against Groot and the Hulk — both of which are possible, with Marvel potentially launching a whole new cosmic universe off of Guardians of the Galaxy 3, and the Guardians apparently getting off on the wrong foot when they meet the Avengers in Infinity War.
But none of those are set in stone — or have even been considered yet, if Guardians of the Galaxy Vol. 2 director James Gunn's reaction says anything about Diesel's comments.
"Vin has a lot of ideas. I don't know where he comes up with these things!" Gunn told USA Today, chuckling. "I love Vin."
Oh well, we can dream. In the mean time, you continue spreading the Groot love, Vin.