The Morning Watch: Incredibles 2 Animation Progression, Ryan Reynolds Does Antiques Roadshow & More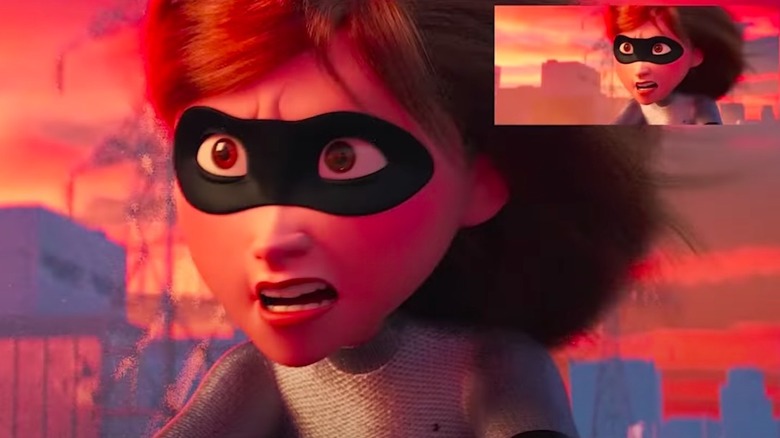 Pixar Animation
(The Morning Watch is a recurring feature that highlights a handful of noteworthy videos from around the web. They could be video essays, fan-made productions, featurettes, short films, hilarious sketches, or just anything that has to do with our favorite movies and TV shows.)
In this edition, Pixar Animation has released a breakdown of the animation progression for one of the action-packed sequences from "Incredibles 2." Plus, see how Ryan Reynolds fares on "Antiques Roadshow" when he tries to pawn off a "family" heirloom as his character from Netflix's movie "Red Notice." And finally, listen as "Lord of the Rings" trilogy stars Dominic Monaghan and Billy West answer the web's most searched questions about them.
Incredibles 2 Animation Progression
First up, Pixar Animation has provided a unique showcase of animation progression from "Incredibles 2" to reveal the various layers of work that go into making a feature-length animated movie. From storyboards to layout to crowds to final lighting and everything in between, you can see how this Elastigirl chase sequence comes together thanks to the work of so many departments and their animators.
Ryan Reynolds Does Antiques Roadshow
Next, Netflix's globe-trotting blockbuster "Red Notice" finds Ryan Reynolds squaring off with Dwayne Johnson and Gal Gadot for some rare artifacts. In this video, Reynolds' character Nolan Booth makes an appearance on "Antiques Roadshow" with Lark E. Mason to get a "family" heirloom appraised. Well, it's not exactly something from Nolan Booth's family since he was disowned some time ago, but that doesn't make it worthless, right?
Dominic Monaghan & Billy Boyd Do the Autocomplete Interview
Finally, Wired brought in "Lord of the Rings" co-stars and Hobbit buddies Dominic Monaghan and Billy Boyd to answer the web's most searched questions about them and their characters. How tall is Billy Boyd? What has Dominic Monaghan been up to lately? What kinds of accents do Merry and Pippin have? Why is Peregrin Took's nickname Pippin? Get the answer to all those questions and listen to Boyd and Monaghan's podcast that launched earlier this year.