Scorpion King Reboot Is Still Happening, Producer Says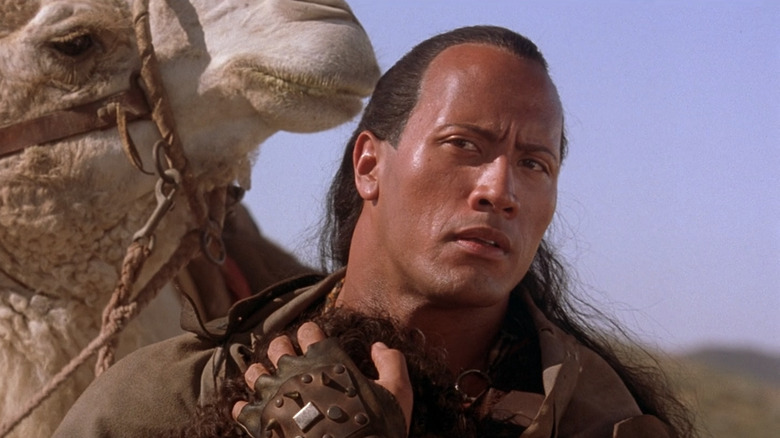 Universal Pictures
Calling all fans of "The Scorpion King." Are you out there? Do you exist? And if so, are you ready to see a reboot?
It's been twenty years since Dwayne Johnson — and a CG facsimile of him — clawed and crab-walked (or scorpion-walked) his way onscreen as the Scorpion King in "The Mummy Returns." That was in 2001, but the following year, the Scorpion King headlined his own film, which gave Johnson his first lead role and served as a launchpad for him as an action movie star.
Since then, there have been no less than four direct-to-video sequels, including "The Scorpion King 2: Rise of a Warrior," "The Scorpion King 3: Battle for Redemption," and "The Scorpion King 4: Quest for Power." The most recent 2018 sequel, "The Scorpion King: Book of Souls," ditched the series numbering, and I say, they lost their nerve. Why not take it to double digits and start giving the sequels Roman numerals, like "Jason X"?
Someone's got to be watching these movies. If the prospect of a "Scorpion King" reboot excites you, then you'll be happy to know there's one in development at Universal and it's set in the modern-day. Producer Hiram Garcia, who recently updated us on Johnson's long-gestating "John Henry" project, has also now provided a status update about "The Scorpion King" reboot.
Because You Demanded It: The Scorpion King Begins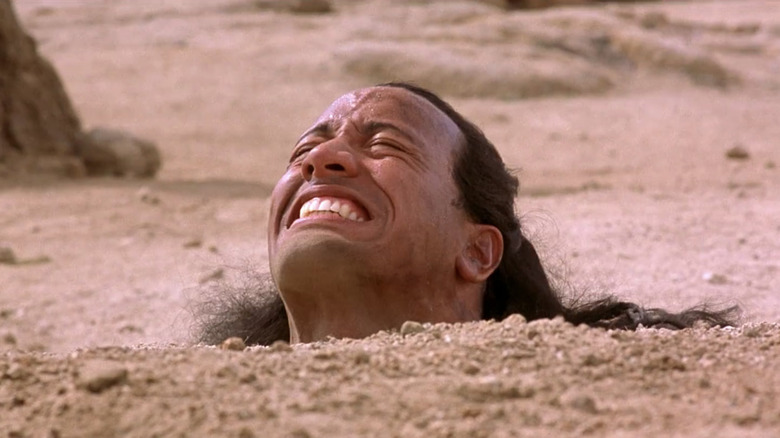 Universal Pictures
Speaking to Screen Rant, Garcia said that the "Scorpion King" reboot really is happening, and went on to explain the development process behind it. He said:
"Universal had come to us and really wanted to figure out how we can open up that world again. So we've been having a lot of fun figuring out how we want to crack that. But that is in the works. We're looking at bringing a 'Scorpion King' world back to life. And it's such a special property because for me, it was my first film I ever worked on. It's when I realized I wanted to be a producer. It was [Dwayne Johnson]'s first starring role. So there's a lot of love for that franchise. And if we can figure out how to bring it back to the fans in a fun way, it would be really rewarding for us."
So yes, because you demanded it, there's a "Scorpion King" reboot coming, and I have no doubt that we can expect it to be the "Batman Begins" of the "Scorpion King" franchise.
In 2021, we saw a little homage to Johnson's actorly origins as the Scorpion King by way of "Jungle Cruise," where his character faced off with a scorpion on the floor of a tavern. He has long since parted ways with the role, with Michael Copon, Victor Webster, and Zach McGowan each inheriting the positively James Bond-esque mantle of Mathayus, the Scorpion King.
For this reboot, Johnson is set to co-produce, with "Straight Outta Compton" scribe Jonathan Herman penning the script.