Cowboy Bebop Showrunner Already Has 'Big Plans' For Season 2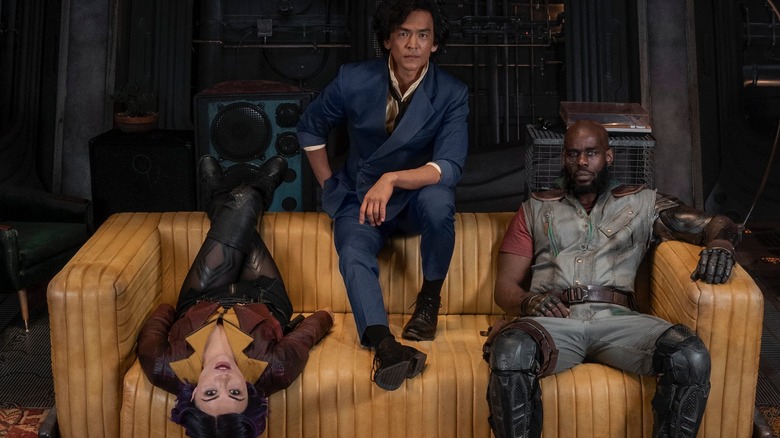 Netflix Studios
The showrunner of the new live-action "Cowboy Bebop" series has a message for the CEO of Netflix: the show is just warming up.
Speaking to The Hollywood Reporter at the Goya Studios premiere of the sci-fi anime series, show developer André Nemec talked about where the show has gone and where he wants it to go. "Cowboy Bebop" is a live-action iteration of the highly influential anime series of the same name, following a ragtag group of space-traveling bounty hunters in 2071. Over 26 episodes ("sessions"), the original series ran on Cartoon Network as the first anime to air on Adult Swim and is credited with dropping anime onto the radars of whole Western generation. A new 10-episode series releases on Netflix this week, and early critical buzz is beginning to roll out ahead of its streaming debut on November 19; /Film's Danielle Ryan calls it "deliciously weird." We've known for a minute that the show has planned for multiple seasons, and now it seems that Nemec is ready to strike while the iron is hot.
"If Ted Sarandos comes by, you tell him I got big plans for season two. We definitely know where we want to go, and I'm excited that we get to tell those stories. Fingers crossed that we get more 'Cowboy Bebop.'"
Big Shoes To Fill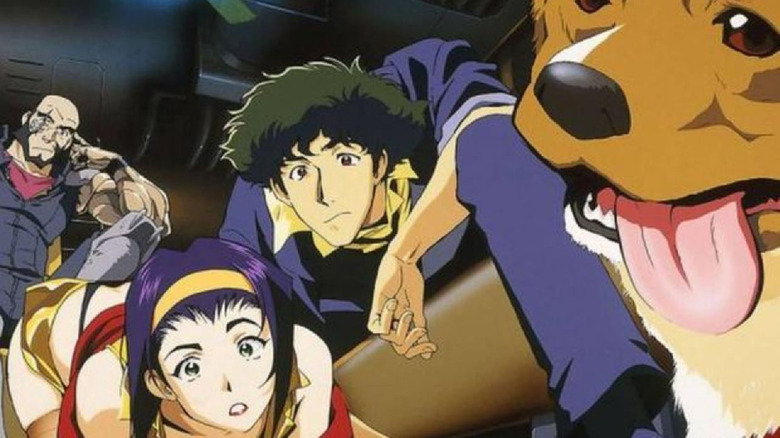 Sunrise Inc.
The original show, directed by Shinichiro Watanabe, sits as one of the greatest anime series of all time. It follows the exploits of bounty hunters Spike Spiegel, Jet Black, and Faye Valentine (played in the new series by John Cho, Mustafa Shakir, and Daniella Pineda, respectively) across the solar system in Black's ship Bebop. "Cowboy Bebop" earned high ratings, unanimous acclaim, and spawned two manga series and a couple of video games in Japan. As popular as the O.G. series is, any adaptation would have its work cut out for it. But Nemec's approach to the story was simple and anything but work, he told THR. "Nothing was more fun than being able to say, 'Well, what did happen?' says Nemec.
Shinichiro Watanabe, the original anime's director, served as consultant for the project, so Nemec and co. have had a strong resource to lean onto. Nemec, Josh Appelbaum, Jeff Pinkner, and Scott Rosenberg of Midnight Radio are credited as executive producers. The show is a co-production between Netflix and Tomorrow Studios, with Netflix handling physical production, while Tomorrow Studios is a partnership between producer Marty Adelstein ("Prison Break") and ITV Studios.
The "Cowboy Bebop" series arrives at Netflix on November 19, 2021.