Britney Spears Finally Freed From Conservatorship After 13 Years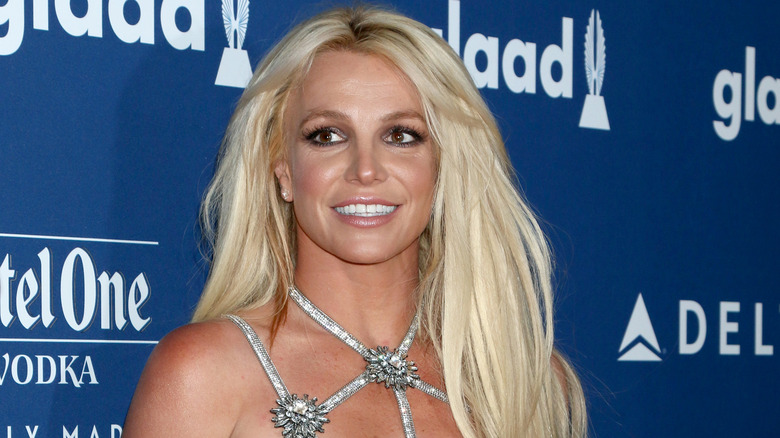 Kathy Hutchins / Shutterstock
Britney Spears is free. A California court has ended the conservatorship that had seen her father, Jamie Spears, exert legal control over her affairs since 2008.
In a hearing on November 12, 2021, per Variety, a judge ruled that the conservatorship over Britney's estate "is no longer required." Spears herself was not at the hearing, but the attorney who was there on her behalf stated, "We have engaged in an orderly transition of power."
The "power" here refers to the "limited and administrative power" that will allow an accountant to execute the trust for Spears' financial estate, transferring in outside assets. Spears has a temporary conservator, Jody Montgomery, who manages her "day-to-day wellbeing" and her "medical decisions" and who she will continue to work with, but her attorney said the following:
"Ms. Montgomery will stay in her life; Ms. Montgomery will be there for her. Ms. Spears can live a safe, happy, fulfilling life after this conservatorship."
This year has seen several documentaries centered on Spears, her career, and the conservatorship, which sparked the #FreeBritney movement among fans due to its involuntary and draconian nature. First, there was "The New York Times Presents: Framing Britney Spears," on FX and FX on Hulu in February. Then, Netflix made its own documentary, "Britney vs Spears," in September. The surprise announcement of "Controlling Britney Spears," a follow-up to "Framing Britney Spears," dropped days later.
Further Developments in 2021
Spears is 39, with a net worth of $60 million (according to Forbes). That's low compared to other pop stars, but she stopped performing years ago, and despite her Las Vegas residency, multiple hit albums, world tours, and a history of endorsements, the management or mismanagement of her estate has whittled down her remaining fortune. 
In June of this year, Spears gave her first public testimony saying, "I just want my life back." The impact of her testimony finally enabled her to break free from her court-appointed attorney and secure her own legal representation. Court documents later revealed (again, per Variety) some truly disturbing accusations that her father and former management company had "forced her to work against her will" and had been keeping her under surveillance, "secretly capturing audio recordings from her bedroom, which included private conservations with her children." Spears even said they "prevented her from having another baby by not allowing her to remove her IUD birth control device."
A judge suspended her father from the conservatorship in late September, and now this court ruling finally brings an end to it. Needless to say, Spears is a grown woman, and for her and her #FreeBritney supporters, the termination of this conservatorship has been a long time coming.