Britney Vs Spears Trailer: The Decade-Long Legal Battle To #FreeBritney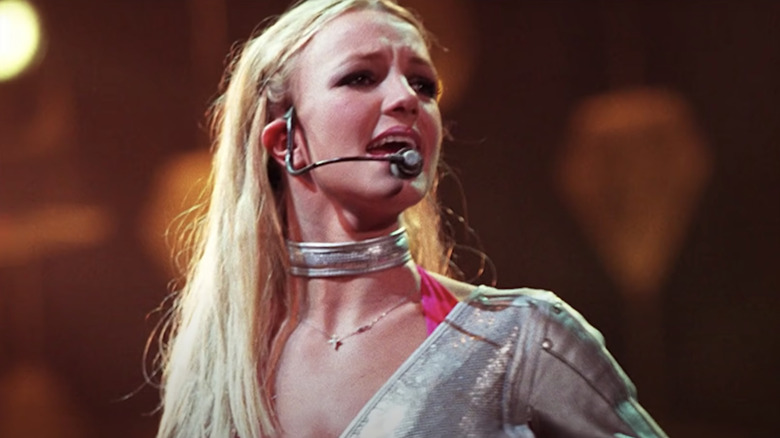 Hulu
For better or worse, yet another streaming documentary is pushing Britney Spears back into the spotlight. As one of the most influential singers in pop-star history, Britney never truly left the public eye, but the recent uproar surrounding her conservatorship has really upped the amount of stares in her direction. 
Now Netflix is weighing in on the controversy with documentarian Erin Lee Carr and her latest film, "Britney vs Spears." After much speculation surrounding the documentary — including whether it will include new interviews with Britney — we finally have some answers.
Below you can watch the very first trailer for "Britney vs Spears."
Britney vs Spears Trailer
That's right, this new Netflix doc is delving into the very story that's been making headlines for months now: the end of Britney Spears' irregular and abusive conservatorship. Hulu already got its word in with the popular New York Times doc "Framing Britney Spears." Though riddled with flaws and heavily criticized for its focus on the #FreeBritney movement (not to mentioned criticism from Spears herself), the doc at least succeeded in grabbing back attention. It played a pretty significant part in thrusting Britney's name back into the news cycle, causing a media storm and renewed interest in the singer's conservatorship. 
It might seem like Netflix's timing with this film is awfully convenient, but "Britney vs Spears" has actually been in the works for many years now — and what better time to debut than in the midst of all this new coverage?
"Britney vs Spears" was made in collaboration with the acclaimed team at Story Syndicate, Liz Garbus ("What Happened, Miss Simone") and Dan Cogan ("Icarus"). This crew of award-winning documentarians executive produced, joined by Amy Herdy ("Allen v. Farrow") and Jenny Eliscu. Additional producers include Carr, Sarah Gibson and Kate Berry.
Conservatorship Crash Course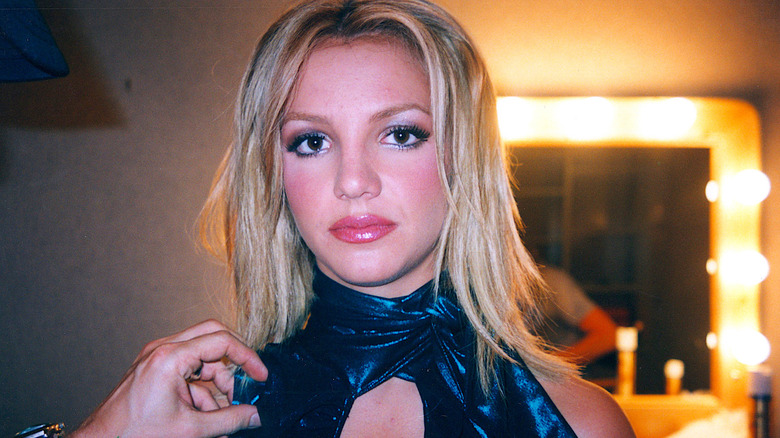 Hulu
A lot of new info has been circulating over the past year, so let's play a quick game of catch up with the Spears conservatorship story. Back in 2008, media outlets obsessed over every detail of Britney's life. Paparazzi relentlessly harassed the young star and celebrity reports brutally ripped into her life, including the tumultuous custody battle for her children. Spears' mental health suffered, which led to a string of public meltdowns and the establishment of what became a 13-year conservatorship, placing her father in charge of her financial, medical and personal affairs.
The Hulu doc "Framing Britney Spears" focused on the circumstances of the conservatorship but was especially interested in the fanbase response. The #FreeBritney social media movement brought together fans and activists determined to spread awareness about the conservatorship and help put an end to it. Which, occasionally, led to very in-depth analysis of the pop star's Instagram posts.
Spears herself has been blocked from media interviews and public appearances under the restrictions of the conservatorship. She alluded to this in her June statement to the judge, revealing that she "needs" approval for interviews where she can actually speak the truth. She added:
"I have the right to use my voice and take up for myself. I can't let the public know anything they did to me and by not saying anything, is saying it's okay."
Earlier this month, Spears' father, Jamie, finally responded, asking a judge to end her 13-year conservatorship:
"If Ms. Spears wants to terminate the conservatorship and believes that she can handle her own life, Mr. Spears believes that she should get that chance."
"Britney vs Spears" premieres on Netflix on September 28, 2021, the day before Britney's next appearance in court.