Why Home Sweet Home Alone Doesn't Bring Back Kevin McCallister [Exclusive]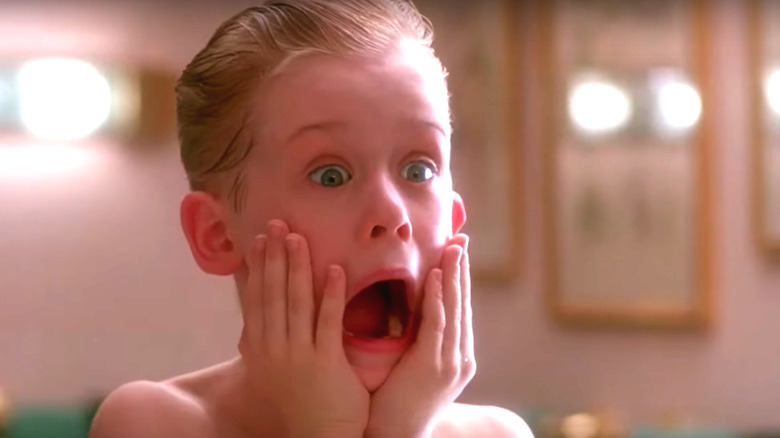 20th Century Studios
The "Home Alone" franchise is getting a subversive new sequel with "Home Sweet Home Alone," coming to Disney+ tomorrow. The streaming movie stars Ellie Kemper and Rob Delaney as a married couple who come up on hard times. When a bratty neighborhood kid named Max (Archie Yates) seemingly steals an antique doll that could be the answer to their financial woes, they are forced to break into Max's home to retrieve the doll. Naturally, Max has been left home alone, and he sets up a slew of traps for the would-be home invaders. 
/Film's Jacob Hall interviewed "Home Sweet Home Alone" director Dan Mazer and asked the burning question on the minds of fans of the 1990 original: Why not bring back Kevin McCallister? The fan-favorite character, played by actor Macaulay Culkin, has become a cultural touchstone, screaming as he slaps aftershave on his cheeks. Culkin is still acting and is having a bit of a career renaissance, so why not bring him back for the first sequel to acknowledge its origins? 
A Sequel that Stands on its Own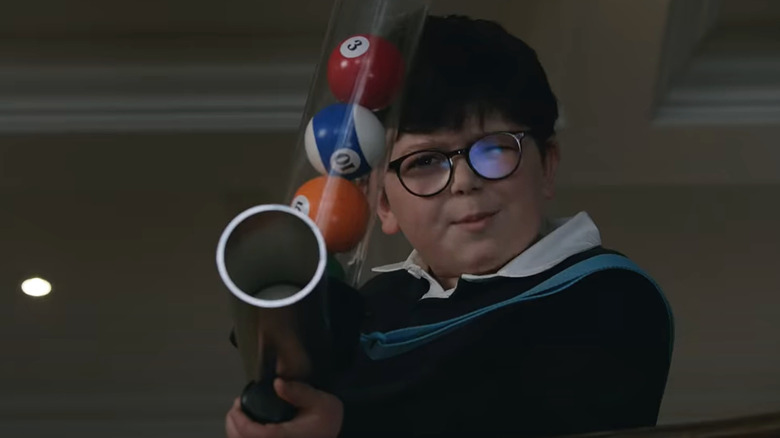 Disney+
While other "Home Alone" sequels after 1992's "Home Alone 2: Lost in New York" aren't tied directly to the first film, this one takes place in the same town as the original. Characters reference the McCallisters and others remember the events of the first movie (including one very familiar face with firsthand knowledge of the franchise), so this is a very much a continuation of the original story. Returning to the same town but not bringing back the original trapmaking genius himself seems like it could be a missed opportunity.
Mazer explained that there were not only casting and timing situations to consider, but he wanted the movie to stand on its own and let Yates shine as the new home-protecting kid on the block:
I think we did realize it wasn't going to happen and actually didn't necessarily push too hard because then that's what it would be about in a weird way. I was very eager that this lived on its own terms and stood on its own two feet and didn't feel too much of a callback fest. Hopefully we've struck the balance where there's enough in there where adults will watch it and go, "Oh yeah, I get that. That's good. Oh, that's funny. That's clever." And, as you say, there's I think a really clever callback to the original, with one part in there which I think seems intelligent and fresh, and not too arbitrary a token. The challenge was to make a film that lived independently. I didn't want to lean too much on that old stuff.
"Home Sweet Home Alone" streams exclusively on Disney+ starting November 12, 2021.