Disney Is Still Playing It By Ear On Day-And-Date Releases, Bob Chapek Confirms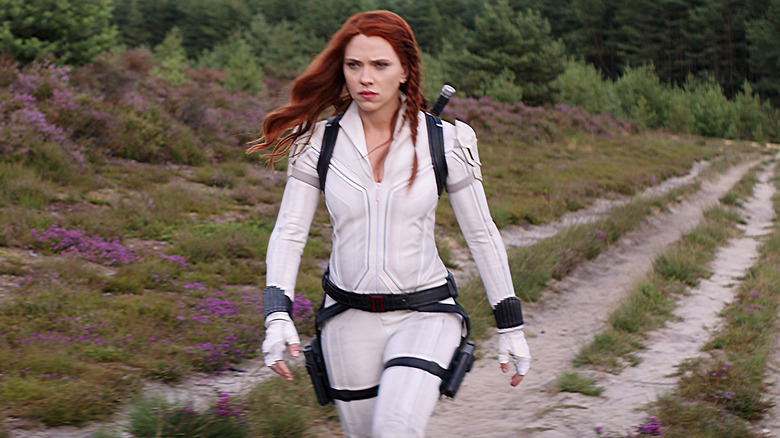 Marvel Studios
The Disney company's grand experiment of having big tentpole releases going day-and-date theatrical and to Disney+ Premier has been a mixed bag so far. Worldwide box office numbers on films like "Black Widow" ($379.6 million), "Cruella" ($233.3 million), "Jungle Cruise" ($213.8 million) and "Raya and the Last Dragon" ($130.3 million) have been poor to middling, but helped to keep theaters afloat as the pandemic slowly crawls towards wider immunization. Did the premium Disney+ numbers help balance the ledger on these expensive films? Hard to say. Meanwhile Pixar saw two of their big releases ("Soul" and "Luca") go straight to the streamer without a premium price, essentially dumped as fuel for the new platform. Disney was excited by the numbers these films did, while the creatives at Pixar were less pleased. 
Today Disney CEO Bob Chapek spoke to investors during a fourth quarter earnings call about the future of theatrical vs. streaming, and unlike other studios like Warner Bros. who have committed to exclusive theatrical windows in 2022, the Mouse House is keeping a more open frame of mind on the subject:
"We're sticking with our plan of flexibility. We're still unsure in terms of how the marketplace is going to react when family films come back with a theatrical first window... While Covid will be in the rearview mirror, God willing, I think change in consumer behavior will be more permanent. We're watching very, very carefully different types of movies to see how the different components of the demographics of that market come back. You'll notice that the films we are putting into the marketplace that are theatrical and are family films have a fairly short window. We're doing that so we can get our films quicker to Disney+, but at the same time, see if the theatrical market can kick back into full gear as we prime the pump with these films."
A Matter of Choice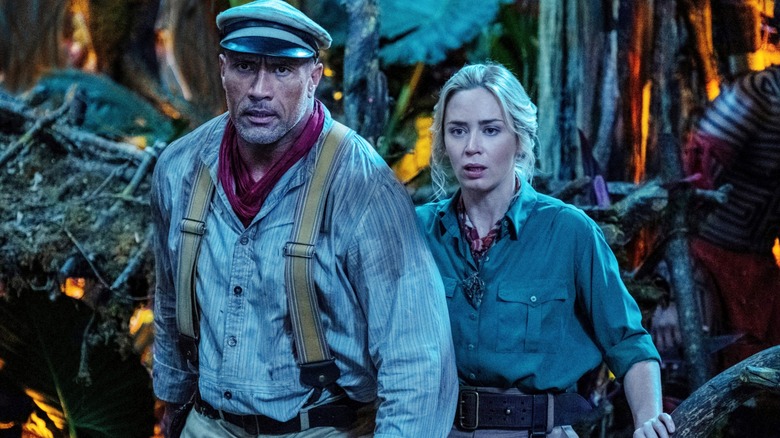 Walt Disney Pictures
While Disney has committed to theatrical-exclusive releases on films like "Shang-Chi" ($430.1 million), "Eternals" ($171.5 million and counting) and the forthcoming animated flick "Encanto," they may find that the more they commodify these movies as "content" (rather than the communal events they were designed as) the more talent might start shifting to other studios. Witness the firestorm that erupted around Scarlett Johansson's profit participation in "Black Widow." It may be a long time before things return to normal, but there's no doubt that the perceived value of movies has lessened since Covid began. 
Chapek also said that the days of big convention presentation screens revealing projections of Star Wars and Marvel releases years into the future may be a thing of the past:
"We're going to do what's best for our shareholders ultimately. We don't announce our films that far in advance like we used to because we know we're in a time of flux and change."
It's a certainty that the hype machine behind these releases will ultimately evolve with the times, yet public health realities are making consumers more accustomed to getting their content at home. Whether Disney ultimately contributes to the normalization of side-stepping cinemas remains to be seen, but consumer preference will ultimately win the day.