Luther Movie Has Begun Production, Idris Elba Confirms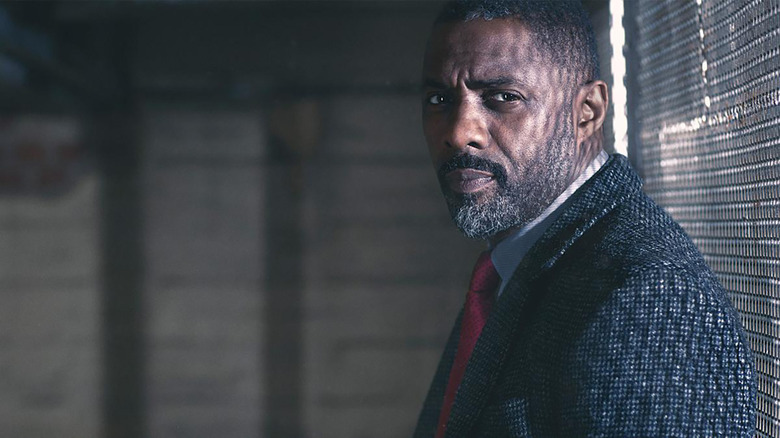 BBC
It's been over two years since the fifth and final season of the British crime drama "Luther," last hit airwaves. After showrunner Neil Cross confirmed that season 6 wasn't going to happen, fans began holding out hope for the long since teased movie version of "Luther" in the hopes of bringing the show to a close. Well, "Luther" fans need to hope no longer, as the titular star, Idris Elba, confirmed today via social media that production on the "Luther" movie had begun.
Elba shared a pair of pictures featuring the director's clapboard and his trademark coat on his social media page, which he simply captioned: "Oi......I'm back!"
Oi......I'm back! pic.twitter.com/wOxHBwnbxo

— Idris Elba (@idriselba) November 10, 2021
Joining Idris Elba in the upcoming film from Netflix and BBC are Andy Serkis ("The Lord of the Rings," "Black Panther," "The Last Jedi") and Cynthia Erivo ("Bad Times at the El Royale," "Harriet," "Wicked") who will all be directed by season 5 director, Jamie Payne ("Outlander," "Call the Midwife," "Doctor Who"). The film is set to be the continuation (not completion) of the "Luther" saga, with the character fending off his detective nemesis (Erivo) and the big baddie played by Serkis.
What is the Luther Series About?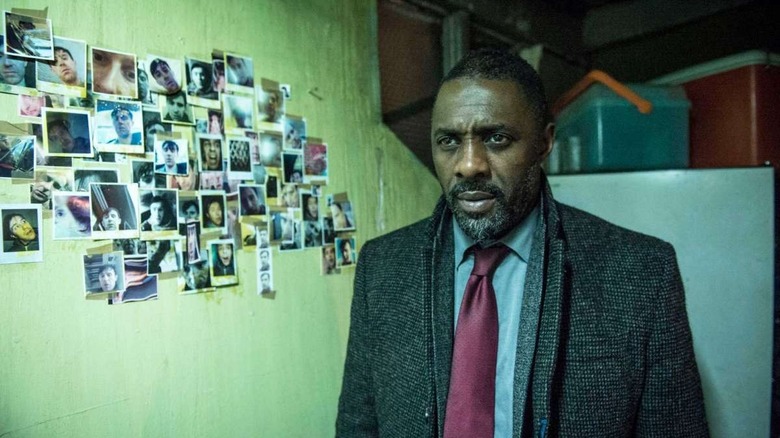 BBC
"Luther" is a BBC psychological crime drama consisting of five seasons which aired between 2010 and 2019. Idris Elba stars as the titular character, Detective Chief Inspector John Luther, a devoted officer whose dedication frequently crosses the line into obsession, proprietorial behavior, and violence. Luther is frequently consumed by the darkness that surrounds the cases he investigates, and struggles separating his work from his personal life. The series has earned a total of 11 Emmy nominations as well as multiple Critics Choice, and SAG awards nominations, and Elba took home the Golden Globe for Best Performance by an Actor in a Miniseries. It's the show that put Idris Elba on the map and made him an international superstar.
Elba has been gunning for a "Luther" movie for years, and series creator Neil Cross has written the script for the film version. Cross and Elba are producing the film as well as Peter Chernin, Jenno Topping and David Ready of Chernin Entertainment. The latter has a deal with Netflix and was behind the highly successful "Fear Street" Trilogy this summer and will next debut the big-budget Jason Momoa fantasy, "Slumberland." Chernin's Dan Finlay, BBC Studios' Priscilla Parish, and Kris Thykier will be serving as executive producers.
There's no current date available for release, but we will keep you updated as more "Luther" movie news unfolds.