Spencer Director Pablo Larraín Doesn't Believe Biopics Are Actually Possible [Exclusive]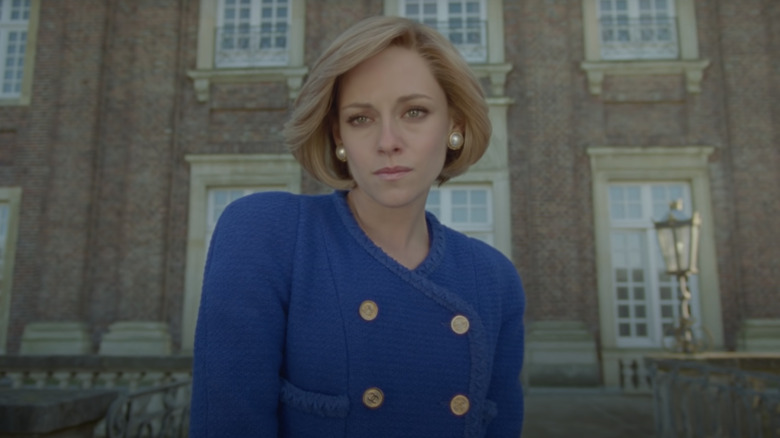 Neon
Director Pablo Larraín knows a thing or two about biopics and stories centered on women both grieving and aggrieved. With "Lisey's Story" and now "Spencer," he's been returning to subject matter of that nature in 2021, and it's been a part of his filmography since at least 2016 when he helmed the Oscar-nominated "Jackie."
"Spencer" stars Kristin Stewart as Diana, Princess of Wales, whose maiden name was Spencer. The film is, in Stewart's words, "an emotional imagining of who Diana was at a pivotal turning point in her life." That turning point is the end of her marriage to Prince Charles, played by Jack Farthing.
Our own Hoai-Tran Bui recently caught up with Larraín, and in her interview with the director, she asked him why he chose to take a "mythic approach" and go the fictionalized route instead of doing a "straightforward biopic." Here is what he said:
"Well, I don't think biopics are actually possible. I think they are really of a fantasy. I don't think it's possible to actually portray someone on screen, and I think it's just better to look for a very contained amount of days or a very small period of that person's life. So with that in mind, you could probably try to elevate it into a different and more human problem, and it's about finding a small crisis that then can become a bigger crisis. And then throughout that crisis, you get to understand that person. I think every one of us would be defined with more precision when we are going through a crisis than in good times, and that's something that I think is relevant for the process."
The Line from Jackie to Spencer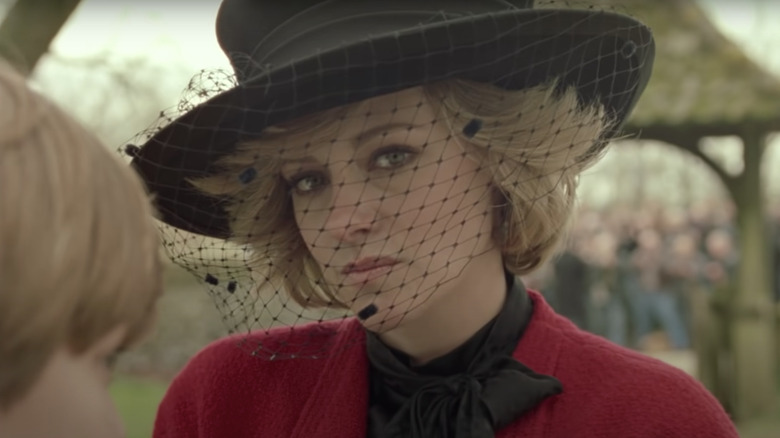 Neon
Larraín's comments about finding a crisis in "a very contained amount of days or a very small period of that person's life" recall the approach that Aaron Sorkin and Danny Boyle took with "Steve Jobs." That film was essentially made up of three long scenes set before major product launches at different points in the late Apple co-founder's life.
There's a clear parallel between "Spencer" and "Jackie" as well. Natalie Portman earned an Oscar nomination for Best Actress for her performance in the latter film, which followed a few days in the life of former First Lady, Jacqueline Kennedy Onassis, in the aftermath of her husband, President John F. Kennedy's, assassination. While "Spencer" focuses on a woman who was a member of the British royal family, "Jackie" focuses on American royalty, the Kennedys, who became linked to the concept of "Camelot" from Arthurian legend after a 1963 interview that Onassis did with Life magazine.
Larraín's Apple TV+ series, "Lisey's Story," also featured the widow of a famous writer as its protagonist, and while it was beautifully designed and shot, the script by Stephen King (based on his own novel) often floundered. "Spencer" appears to mark a swift rebound for Larraín; it has a spot on our ongoing "Best Movies of 2021" list, and in his review, /Film's Chris Evangelista said that Stewart gives "a raw, brilliant performance."
"Spencer" is written by Steven Knight and co-stars Timothy Spall, Sally Hawkins, Sean Harris, Richard Sammel, and Stella Gonet. The film is in theaters now.