Spencer: Release Date, Cast, And More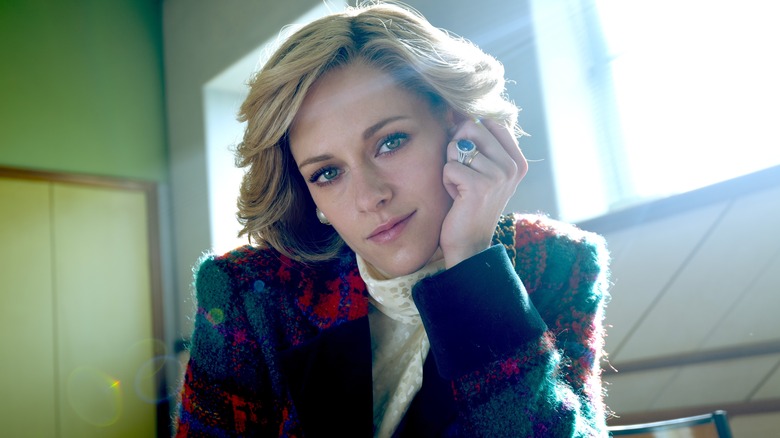 Neon
(Welcome to ...And More, our no-frills, zero B.S. guide to when and where you can watch upcoming movies and shows, and everything else you could possibly stand to know.)
Folks, the campaign to get Kristen Stewart an Oscar begins now. For those of us who haven't been living under a rock since the early 2000s, it's abundantly clear that the former "Twilight" punchline has gone above and beyond to prove her worth as an immensely talented actor in her own right. After starring in films like "Clouds of Sils Maria," "Personal Shopper," and "Seberg," Stewart has her eyes firmly set on Academy Award gold with the upcoming Princess Diana biopic titled "Spencer." With the film's release date ticking closer and closer by the day, we've compiled everything you need to know about what "Spencer" is about and when and where you can watch it.
Spencer Release Date and Where To Watch It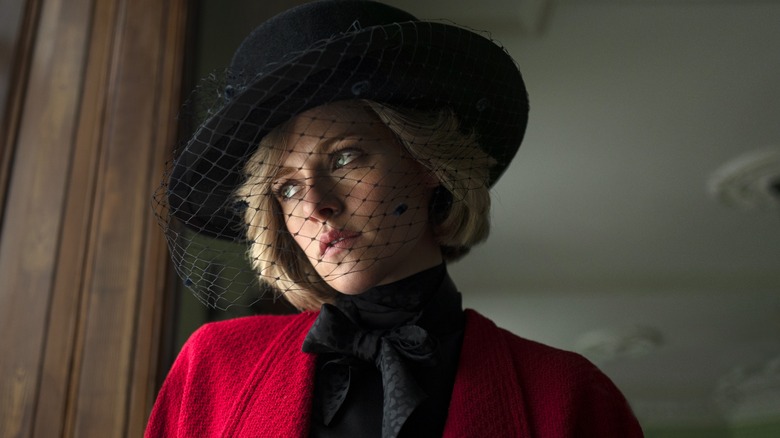 Neon
"Spencer" will be available to watch in theaters on November 5, 2021. The buzzy film held its world premiere at the Venice International Film Festival on September 3, 2021 to rave reviews. /Film's Chris Evangelista reviewed the film out of the Toronto International Film Festival later that month, describing it as "...a kind of companion piece to [Pablo] Larraín's 'Jackie,' which followed another historical female figure struggling over a period of a few terrible days. But they are ultimately quite different stories. 'Jackie' was the tale of a woman embracing tradition and ceremony in grief, as she stages an elaborate state funeral for her murdered husband. 'Spencer,' in contrast, is about a woman who is suffocated by ceremony."
What Is Spencer?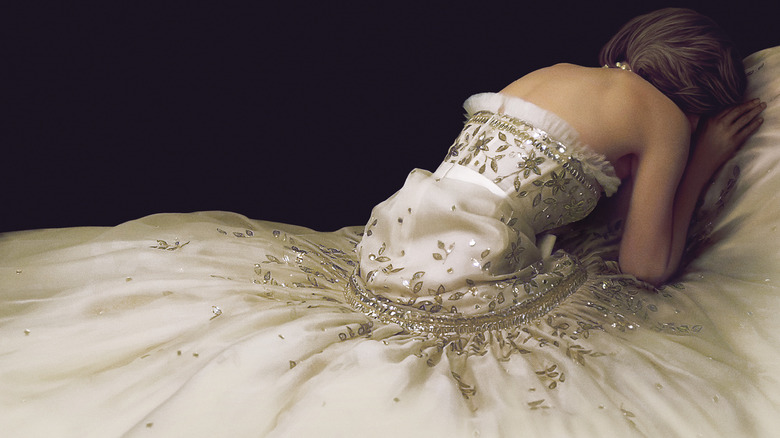 Neon
Rather than serving as yet another by-the-numbers biopic, "Spencer" takes a fictionalized look at a very specific moment in Princess Diana's life — an extended Christmas vacation spent at the family estate in Norfolk, during which the troubled royal decides to end her marriage to Prince Charles. Stewart herself previously described the film as:
"Spencer is a dive inside an emotional imagining of who Diana was at a pivotal turning point in her life. It is a physical assertion of the sum of her parts, which starts with her given name; Spencer. It is a harrowing effort for her to return to herself, as Diana strives to hold onto what the name Spencer means to her."
Spencer Director, Writer, and More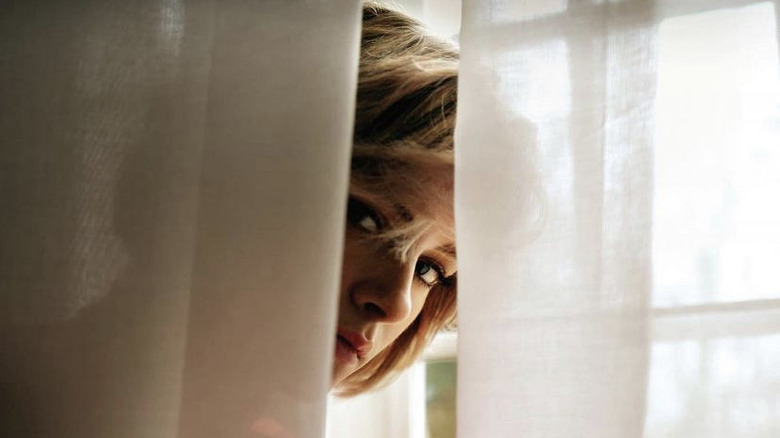 Neon
"Spencer" comes from director Pablo Larraín and is written by Steven Knight. Larraín, of course, also helmed the critically acclaimed biopic "Jackie," which took a similar approach as "Spencer" in delving into the aftermath of JFK's assassination and how his very public-facing widow dealt with the grief of her traumatizing loss. Knight is best-known for writing and directing the largely one-location drama/thriller "Locke," as well as for writing and creating the popular series "Peaky Blinders."
Spencer Cast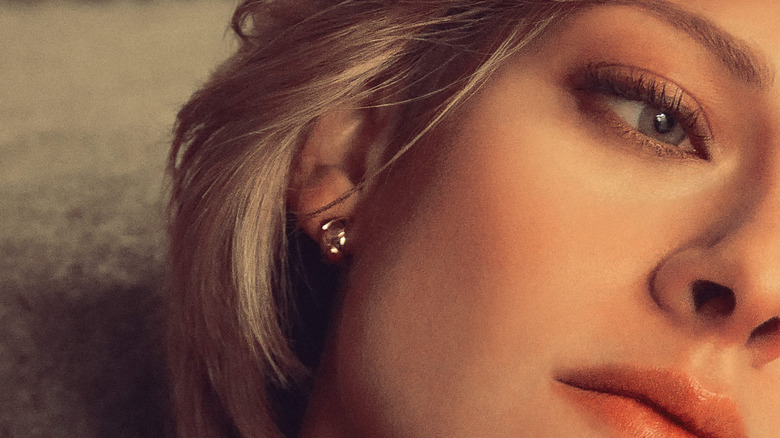 Neon
Two words: Kristen. Stewart. As tempted as I am to just leave it at that, "Spencer" also stars Timothy Spall, Sally Hawkins, Sean Harris, Jack Farthing, Richard Sammel, Stella Gonet, and more.
Spencer Trailer and Synopsis
The marriage of Princess Diana and Prince Charles has long since grown cold. Though rumors of affairs and a divorce abound, peace is ordained for the Christmas festivities at the Queen's Sandringham Estate. There's eating and drinking, shooting and hunting. Diana knows the game. But this year, things will be profoundly different. Spencer is an imagining of what might have happened during those few fateful days.