C'mon C'mon Trailer: Joaquin Phoenix Stars In Mike Mills' Black And White Drama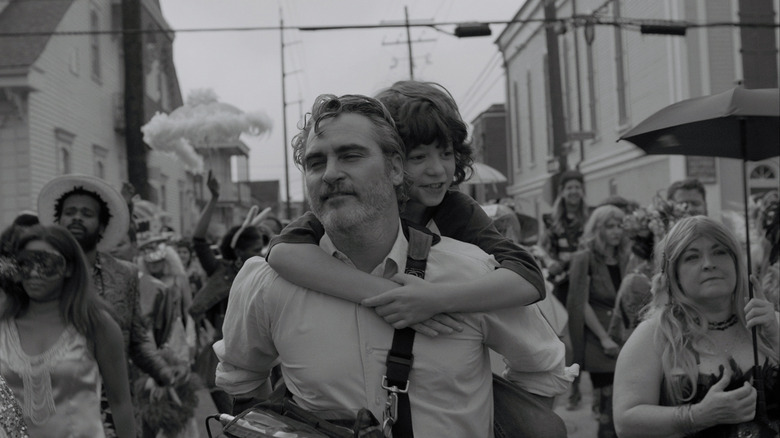 A24
Honestly, it's been entirely too long since we were last able to watch a new feature film by Mike Mills. It's hard to say that "20th Century Women" was unappreciated upon first release in 2016, earning a Best Original Screenplay nomination at the Academy Awards and several more nods at the Critics' Choice Awards, the Golden Globes, and the Satellite Awards. At the same time, the brilliant, sensitive, and soulful coming-of-age film didn't seem to lead to a whole lot of new high-profile opportunities in the immediate aftermath for Mills, who's otherwise had great success directing commercials and music videos. 
But he's finally back to grace the big screen with his latest film, "C'mon C'mon," which stars Joaquin Phoenix, is filmed entirely in black and white, and seems perversely intent on tugging at our heartstrings, if the trailers are anything to go by. Check out the latest footage below ... but maybe have a box of tissues nearby, just in case.
C'mon C'mon Trailer
If it hasn't happened already, setting trailer footage to "Clair de Lune" has to be getting close to becoming utterly overused at this point. But you know what? It really helped set the mood in the first "C'mon C'mon" trailer and, based on how suddenly emotional we all are (it's not just me, right?), going back to that well for this second trailer sure seems to be paying off. Mills both writes and directs this latest film about an uncle bonding with his nephew, which has all the makings of being his most personal story yet as he pulled directly from his experiences with his own child, named Hopper. 
In his first collaboration with Mills, Joaquin Phoenix plays Johnny, a journalist who embarks on a cross country journey to interview children and ask them about their thoughts on a scary and uncertain future. He ends up bringing along his nephew Jesse and finds himself strengthening the bond between them.
In addition to Phoenix, "C'mon C'mon" also stars Woody Norman as Johnny's nephew Jesse, Gaby Hoffmann as Johnny's sister Viv, Scoot McNairy as Paul, Jaboukie Young-White as Fern, Molly Webster as Roxanne, and Deborah Strang as Carol. "C'mon C'mon" — dare I say it — c'mon c'mon's to theaters on November 19, 2021.
Johnny (Joaquin Phoenix) and his young nephew (Woody Norman) forge a tenuous but transformational relationship when they are unexpectedly thrown together in this delicate and deeply moving story about the connections between adults and children, the past and the future, from writer-director Mike Mills.