Spider-Man TV Show Star Wishes He Had Gotten A No Way Home Invite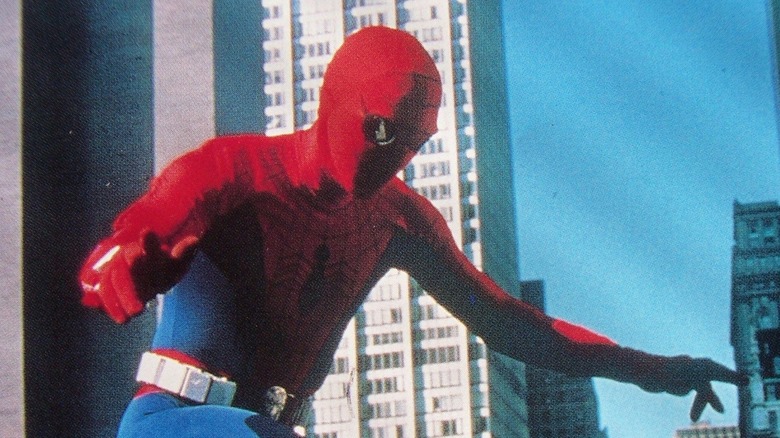 Marvel
Sorry, "The Amazing Spider-Man" fans, but you won't be seeing star Nicholas Hammond appearing in "Spider-Man: No Way Home." Oh, did you assume when I said the title that I was referring to 2014's "The Amazing Spider-Man" starring Andrew Garfield? No. Rather, I am talking about the 1977 small-screen version of the character that was brought to life by Hammond. The actor has confirmed that he will not be part of the multiversal madness coming our way next month, though he would have liked an invite.
Hammond recently sat down with The Hollywood Reporter to discuss his time as Peter Parker in "The Amazing Spider-Man," which aired for 13 episodes between 1977 and 1979. At one point, the actor was asked about whether or not we could expect to see him in "No Way Home" alongside Tom Holland's Peter Parker. He did not mince words:
"I think it would have been huge fun. It would have been a kick in the pants to have the old guy there. I was really hoping I would be approached but unfortunately, that didn't happen."
Unfortunately, it seems the creative minds at Marvel Studios and Sony Pictures didn't feel this was the right move. Or perhaps the movie, as it exists, is already too jam-packed to make room for Hammond. That would make sense, given what we know and what is heavily rumored.
The Multiverse Floodgates Are Opening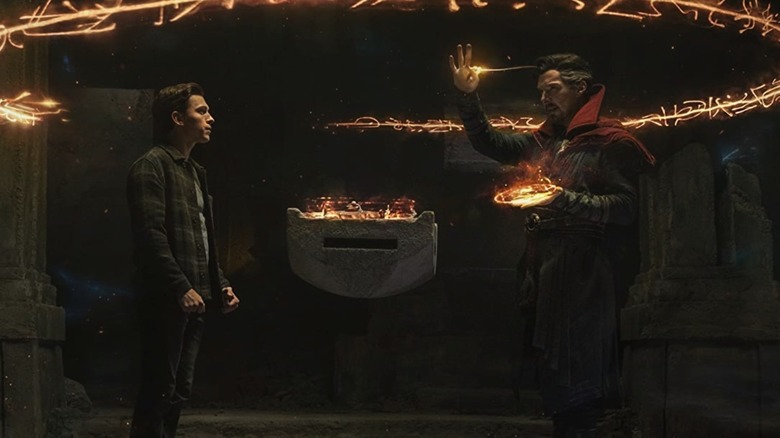 Marvel Studios
As we've seen from the trailer and recently released poster for "No Way Home," the MCU is opening up the multiverse in a big, bad way. Villains from the past, such as Doc Ock and Green Goblin, are back, and it is strongly believed that both Garfield and Tobey Maguire will be returning as their respective versions of Spider-Man. THR even says there is an "excellent chance" that "several versions of Spidey" from the past will appear. Point is, this movie has a lot to accomplish already. 
For what it's worth ,Hammond said Holland's take on the character was the closest to what they were trying to accomplish in the late '70s:
"Tom Holland's version is the closest to what we were doing; trying to make him very much a real guy, someone who you could actually forget he had these powers and get caught up in Peter's story. That was what we were going for."
Jon Watts is returning to direct the third entry in Holland's "Spider-Man" trilogy, with the cast including Benedict Cumberbatch (Doctor Strange), Alfred Molina (Doc Ock), Marisa Tomei (Aunt May), Zendaya (MJ), Jon Favreau (Happy Hogan), and Jacob Batalon (Ned).
"Spider-Man: No Way Home" is set to hit theaters on December 17, 2021.