Edward Norton, Keri Russell, And Michael Gandolfini Join The Cast Of Apple TV+ Anthology Extrapolations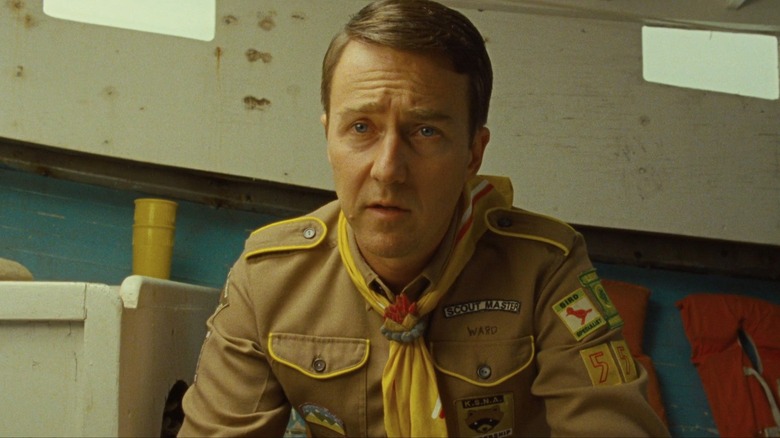 Focus Features
Apple keeps throwing money into TV shows and we keep watching them because, hey, why not? This time around, your friends at Apple TV+ have cast a slew of celebrities, including Edward Norton and Keri Russell, in their upcoming anthology series about ... climate change? This feels like it could be the beginning of some sort of madlibs, but I promise you it's very real and it's very much coming to an Apple TV near you, and by near you I mean the one person you know who has loaned you their login info. For me, it's my parents. I'm not throwing away my own money on the nightmare that is "The Morning Show."
And now that we've got that out of the way, let's take a look at what this climate change anthology has going on. It's called "Extrapolations" and besides casting the aforementioned stars Norton and Russell, Cherry Jones and Michael Gandolfini are also involved in the project. That's not all though, the previously announced cast includes names like Meryl Streep, Kit Harington, Matthew Rhys, Marion Cotillard, Tobey Maguire, Eiza Gonzalez, Forest Whitaker, Sienna Miller, Gemma Chan, Tahar Rahim, Daveed Diggs, David Schwimmer and Adarsh Gourav. It's a ton of people!
Will Meryl Streep Haunt Our Dreams?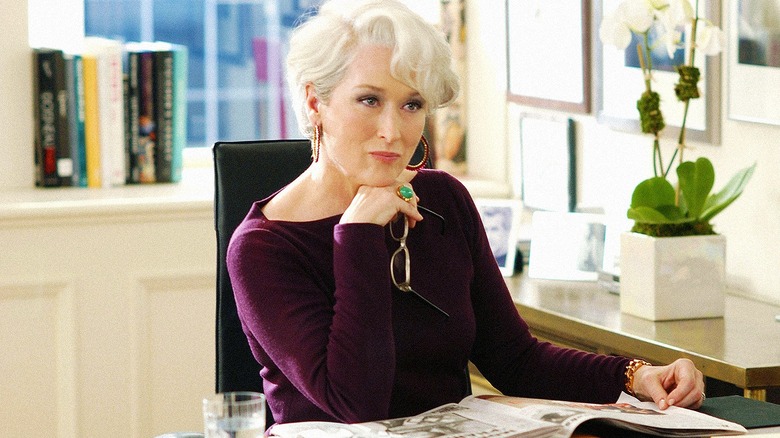 20th Century Fox
Although, what those actors will be doing in "Extrapolations" is a little bit murkier. We know there are going to be a scant eight episodes that tell interconnected stories about the climate crisis and we have a few brief descriptions for certain characters. Harington will be playing an industrial CEO, Miller will be playing a marine biologist, Norton will be playing a scientist, and Gandolfini will be playing a computer programmer who also happens to be Norton's son. So far, none of the reporting about "Extrapolations" has been able to confirm who Streep will be playing, so it would seem that Apple is keeping her role pretty close to the chest. Is she playing the personification of climate change? Only time will tell.
And hopefully we won't have to wait too long to find out if Streep will be haunting our dreams as a stand in for the upcoming apocalypse. "Extrapolations" is currently in production, although we don't quite know when Apple is aiming to release this anthology. Considering the sheer number of names attached to this series, I'm sure the marketing around it will also be insane and we'll all know the drop date way in advanced. It'll be interesting to see what they do with all of the talent they have.