Over 25% Of Fans Are Most Excited For This Upcoming DC Movie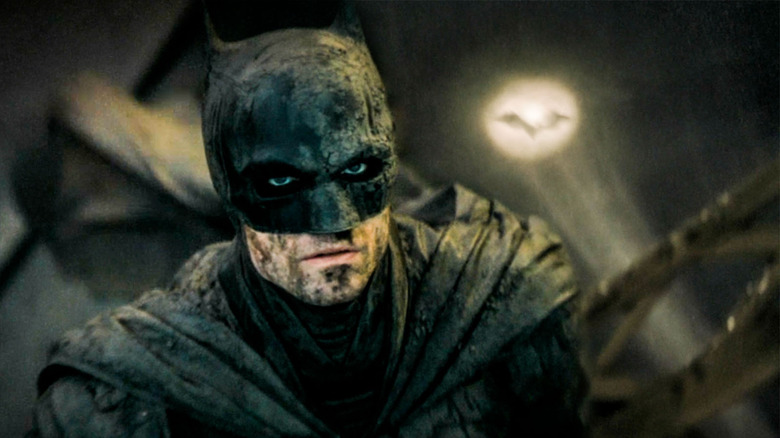 Warner Bros.
(Welcome to Survey Says, a feature where we conduct a movie-related survey for a random group of people and explain why they're completely right, completely wrong, or somewhere in-between.)
It's been a rough couple of years at the movies, and though "The Suicide Squad" is the only new DC film releasing in 2021 (not including "Zack Snyder's Justice League"), fans still have a lot of reasons to be thrilled looking ahead. DC Films has quite a packed slate for the years to come, with release dates set for five live-action films between 2022-2023, plus plenty more in the works.
The DC Extended Universe initially struggled to find its footing, with few films managing to be both critical and commercial successes. However, now that Warner Bros. has stopped trying to imitate the Marvel Cinematic Universe and chosen to play to DC's own strengths instead, a clearer vision seems to have emerged. With so many exciting projects on the horizon, which DC movie are fans most looking forward to? We asked 588 U.S. citizens and here's what they had to say!
The Winner Was Always Going To Be Batman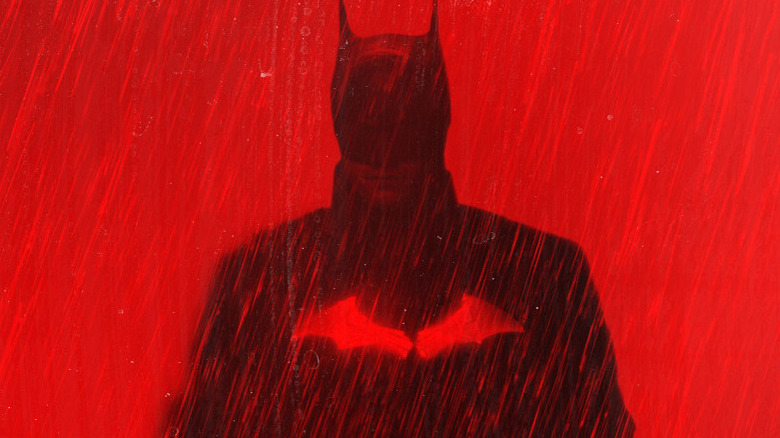 Warner Bros.
Coming in with 25.34% of the vote is "The Batman," which technically will not be a part of the DCEU. Director Matt Reeves' upcoming take on the Dark Knight has outpaced the competition and honestly, I have to agree Batman should emerge victorious. For one thing, the Caped Crusader is unequivocally one of DC's most popular characters and with Ben Affleck's take not being a hit with all fans, many can't wait to see what Robert Pattinson is going to do with the role.
As with any casting of a beloved character, there were some who expressed doubts, with certain fans worrying the former "Twilight" star wasn't worthy of the cape and cowl. However, anyone who's seen Pattinson in other films knows he's an incredibly versatile actor who could bring something truly different to a role that has already seen several iconic performances.
Aside from Pattinson's undeniable acting chops, "The Batman" features a stellar cast that includes Zoë Kravitz, Colin Farrell, Paul Dano, Andy Serkis, and Jeffrey Wright. Plus, Reeves' two excellent "Planet of the Apes" films indicate he should have no trouble reinventing the Dark Knight for a new generation. "The Batman" trailer served its purpose in making sure fans will be eagerly anticipating the film's March 4, 2022 release date.
Wonder Woman Leads the Rest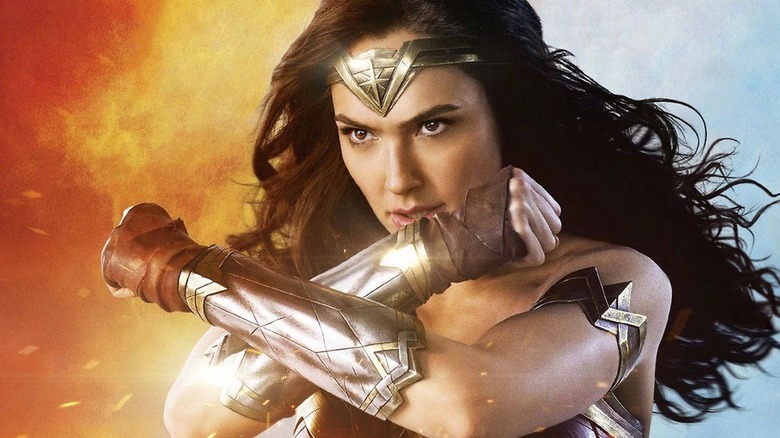 Coming in second, another member of DC's holy trinity: Wonder Woman. The Amazon's third film may not even have a release date yet, but "Wonder Woman 3" still pulled in 18.54% of the vote. "Wonder Woman" was the first DCEU film to be both a critical and commercial hit, but the sequel wasn't nearly as well-received. Both director Patty Jenkins and star Gal Gadot are set to return for a third outing, though Jenkins has said she'll only make "Wonder Woman 3" if the theatrical model is still an option. I disliked "Wonder Woman 1984" almost as much as I loved its predecessor, but I'm still looking forward to Diana's next movie as well.
In third place is "Aquaman and the Lost Kingdom" with 16.33% of the vote. "Aquaman" wasn't a total hit with critics, but it was definitely a box office hit. The film is set to hit theaters December 16, 2022 and will see Jason Momoa back as the titular hero. James Wan will also return to direct, and has plans to head back to his roots in horror for the sequel. Unfortunately, production was recently halted when Momoa tested positive for COVID-19.
Next up is "The Flash" with 13.27% of the vote. Ezra Miller will reprise his role as the Scarlet Speedster in a film that promises to establish DC's multiverse. That fact alone makes me more excited for this film than the next "Aquaman" installment. Directed by Andy Muschietti, "The Flash" will take its cues from landmark comics storyline, "Flashpoint." It will also include not just one, but two Batmen. Affleck will return to the role, and Michael Keaton will also take up the mantle once again! "The Flash" is set to drop November 4, 2022.
Who Remains?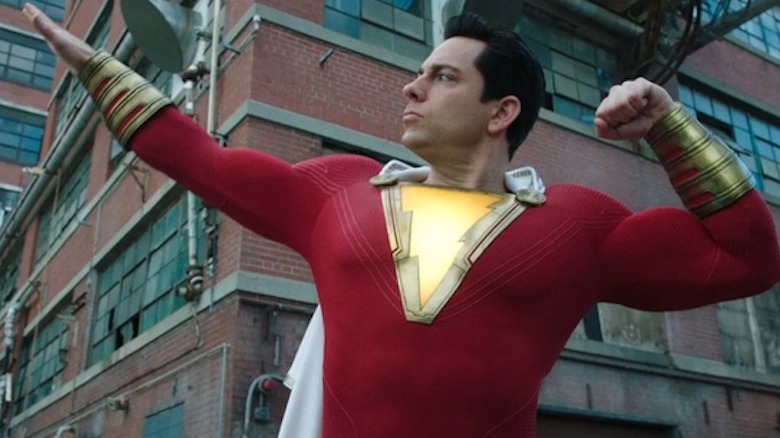 Warner Bros.
"Shazam! Fury of the Gods" comes in with 10.03%. Set for June 2, 2023, the sequel to "Shazam!" will once again star Zachary Levi. David F. Sandberg will also return to direct. Thus far, few plot details have been revealed. All that's really known is fans won't be getting the showdown they're hoping for between Shazam and Black Adam, since the latter won't be appearing in the movie. Hopefully, their respective films (more on that in a minute) will do well enough that hero and villain will eventually share the screen.
"Black Adam" is close on Shazam's heels with 8.84% of the vote. It makes sense that fans would be more psyched to see Shazam, since he's already had one well-received film, and many casual moviegoers are unfamiliar with the character of Black Adam. Little is known about the movie so far, but it will hit theaters July 29, 2022. Directed by Jaume Collet-Serra, the film will star Dwayne "The Rock" Johnson as Black Adam. I'm interested to see how Shazam's arch nemesis will be portrayed in a film where Billy Batson is nowhere to be found.
"Batgirl" isn't far behind "Black Adam," though she did only get 7.65% of the vote. While it is true that less has been revealed about "Batgirl" than every other movie in the poll, I have to admit that it breaks my heart to see her in last place. Directed by Adil El Arbi and Bilall Fallah, the movie will see Leslie Grace playing Barbara Gordon, aka Batgirl. At this point, the film is set to premiere exclusively on HBO Max. This is kind of a bummer. After all, doesn't Babs deserve a theatrical release too? On a happier note, Natalie Holt, who composed the incredible score for "Loki," will be responsible for the film's music.
Regardless of which DC movie you're looking forward to the most, no one can deny there's a whole lot to be excited about in this lineup!