Jason Momoa Tests Positive For COVID-19 Amid Aquaman And The Lost Kingdom Production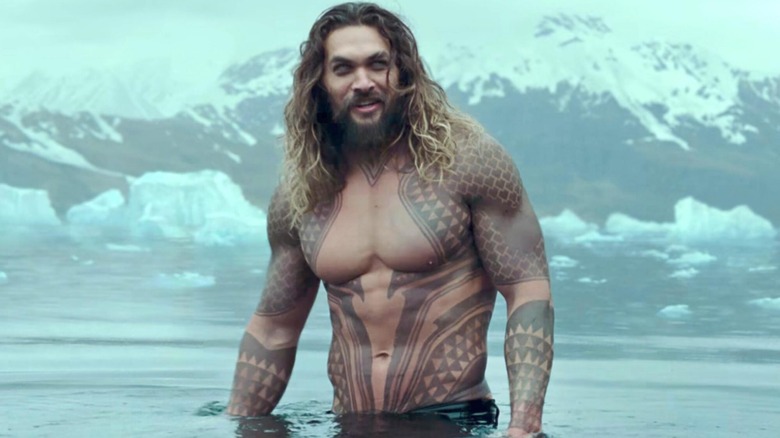 Warner Bros.
Duncan Ida-nooooo! "Dune" and "Aquaman" star Jason Momoa confirmed that he tested positive for COVID-19. He broke the news via a short clip on his Instagram stories, which was quickly spread like wildfire on both Instagram and TikTok. In the video, an especially gravel-voiced Momoa shares what life is like in quarantine before reassuring fans that he's doing just fine. 
What Does this Mean for Aquaman and the Lost Kingdom?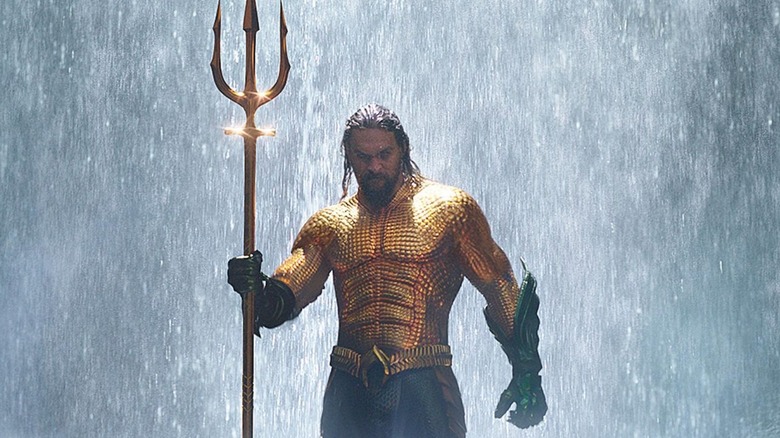 Warner Bros.
In the video, Momoa explains that he "got hit with Covid" right after the premiere of Denis Villeneuve's "Dune" in London:
"There's a lot of people I met in England. Got a lot of aloha from people, and who knows."
The actor is currently camped out in his house, and we see skateboarder Erik Ellington doing tricks in the background. Clearly things aren't too terrible for the star, though I hope he's on the mend quickly. 
Initial reporting from The Sun indicated that he was diagnosed with the virus while filming "Aquaman and the Lost Kingdom," with an anonymous source reporting that it would affect filming on the anticipated DC sequel. It should be noted that The Sun is a gossip rag that only occasionally gets things right, but if Momoa's supposed to be filming the second "Aquaman" right now, delays are possible. After all, Momoa's Arthur Curry can't save the ocean via Zoom. There will probably be some schedule shuffling, but unless there are additional positive cases from the "Aquaman" set, this shouldn't be too huge of a setback for production.
All About the Aquaman Sequel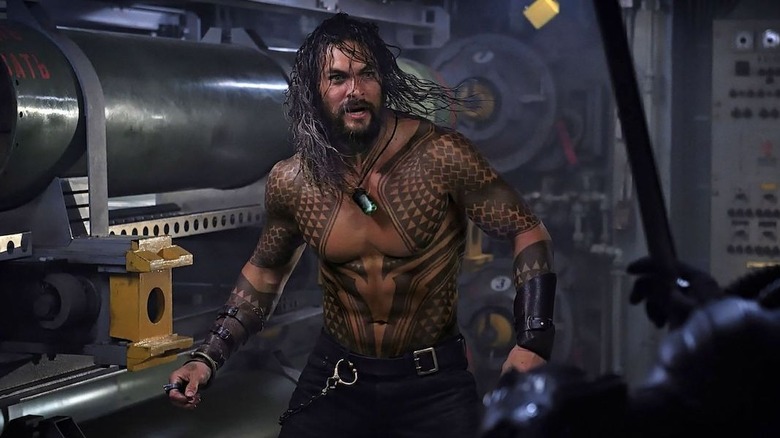 Warner Bros.
While the plot of "Aquaman and the Lost Kingdom" is still tightly under wraps, we have gotten some good sneak peeks at the upcoming sequel. Director James Wan will return after taking a wee break to make the bonkers horror flick "Malignant," and most of the cast from the first film will be back. Momoa is obviously back as Arthur Curry/Aquaman, but he will be joined by return castmates Patrick Wilson as Orm, Amber Heard as Mera, Yahya Abdul-Mateen II as Black Manta, and Randall Park as Stephen Shin. 
New additions to the cast include Pilou Asbaek in an unknown role, Jani Zhao as Stingray, Indya Moore as Karshon, and Vincent Regan as Atlan. (Atlan was previously portrayed by Graham McTavish in the first film.) 
During last year's DC Fandome, Wan revealed that he's going to bringing a little of that "Malignant" energy to the DC Comics sequel:
"Just like the first movie had a touch of my horror sensibility in it, in regards to the Trench sequence, I would say there would be a little bit of that in this next one. I think it's a big part of who I am and just naturally comes out in these kinds of films, and especially a movie like Aquaman where the story takes place in these underwater worlds that can be very scary. So naturally, my love for the horror genre just means that I latch myself to these scenes and try to give a little more of my scary sauce on them."
"Aquaman and the Lost Kingdom" is set to hit theaters on December 16, 2022.