Superhero Bits: Spider-Man Is Finally Coming To Marvel's Avengers, Miss Minutes Returns & More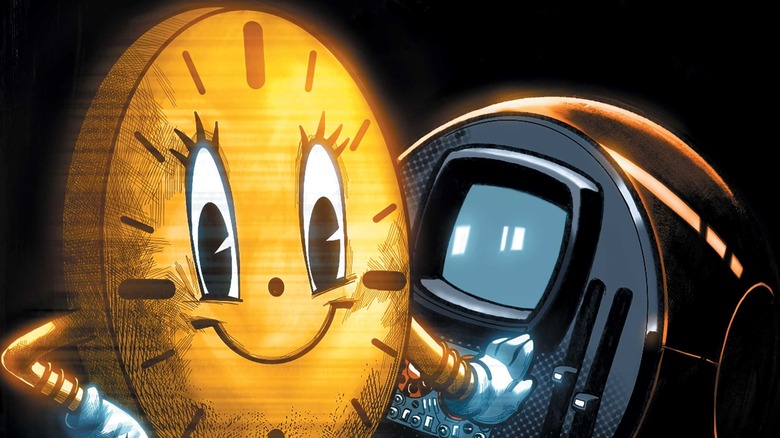 Marvel
(Superhero Bits is a collection of stories, updates, and videos about anything and everything inspired by the comics of Marvel, DC, and more. For comic book movies, TV shows, merchandise, events, and whatever catches our eye, this is the place to find anything that falls through the cracks.)
In this edition of Superhero Bits:
Spider-Man is coming to "Marvel's Avengers" with a catch.
"Loki" favorite Miss Minutes returns in comic book form.
"The Flash" season 8 gets a new poster.
Learn how to draw the characters from "Eternals."
Batman vs The Joker Statue By Kotobukiya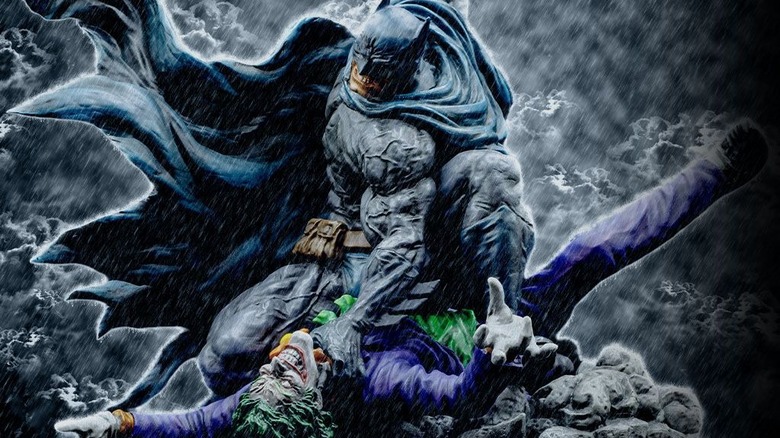 Kotobukiya
The folks at Kotobukiya have revealed a new Batman vs The Joker statue, which you can get a glimpse of above. Pre-orders are now live for the statue, which stands at 12 inches and features the Dark Knight duking it out with his most iconic foe. The figure is expected to ship in the first quarter of 2022 and goes for $350. Full details and pre-order info is available at Toy Ark.
How To Draw: Inspired by Marvel Studios' Eternals
Marvel has released the above video, serving as the latest in its "How to Draw" series. Naturally, given that "Eternals" is hitting theaters tonight, this week's edition was focused on the Marvel heroes created by the legendary Jack Kirby. So, for those looking to flex those art skills, this may prove to be a fun and educational watch.
(Some) Marvel's Avengers Players Get Spider-Man This Month
Mark those calendars! A slew of content and reworks is all dropping on November 30!

🔊 Klaw Raid: Discordant Sound
⚙️ Gear Upgrade and Resources Reworks
👕 Earned Cosmetics
🕸️ Spider-Man Hero Event for PS4 and PS5
💡 ...and more!

Read - https://t.co/W68pC9UlC2 pic.twitter.com/YcNMzXleog

— Marvel's Avengers (@PlayAvengers) November 4, 2021
Square Enix has revealed details of new content and reworks that will be coming to the "Marvel's Avengers" video game later this month. The good news is that Spider-Man will finally be joining the game on November 30. The bad news is that the character will only be available for the PlayStation 4 and PlayStation 5. This undoubtedly has to do with the fact that Sony still controls the rights to the hero. This may not sit well with players on other platforms, especially since the game recently made its way to Xbox Game Pass. This game has had a rough run up to this point and this is yet another potential black mark. You can get the full details in the above tweet.
Beyond the Panels: Dark Knights of Steel
DC has shared a new video highlighting "Dark Knights of Steel," the new series from writer Tom Taylor that recently debuted. The video offers readers an understanding of what the new book has to offer. The publisher also revealed a logline for the book, which reads as follows:
Swords. Sorcery. Superheroes. The DC Universe meets epic high fantasy in Dark Knights of Steel, a new 12-issue series from bestselling writer Tom Taylor (Injustice, DCeased, Superman: Son of Kal-El) and acclaimed artist Yasmine Putri. A brand new-new DC Universe will be born in this generational tale of good and evil.
"Dark Knights Of Steel" #1 is available now.
The Flash Season 8 Poster
The CW has revealed a new poster for "The Flash" season 8. In particular, we're getting a glimpse at the epicness that awaits in the five-part premiere, titled "Armageddon." The stakes are being upped for Barry Allen but, as we can see from the poster, he won't be doing it alone. The show returns on November 16.
Meet The Eternals
Leading up to the release of "Eternals," Marvel put together a bunch of videos introducing us to the many characters that make up director Chloe Zhao's superhero epic. Now, as the movie is finally in theaters, they have released a compact video that gives a slightly more brief rundown of the main players involved. Check it out for yourself above.
Miss Minutes Returns for Marvel's Timeless Event
Miss Minutes, voiced by Tara Strong, proved to be a huge breakout star of "Loki" earlier this year. Marvel is clearly aware of that as they've decided to put her on a cover of the upcoming "Timeless" event. It had previously been reported that the character was going to grace one of these covers, but now we can feast our eyes on it. Perhaps not coincidentally, the event series heavily involves Kang the Conquerer who, in a way, made his surprise debut in the show. "Timeless" #1 hits shelves on December 29.