Superhero Bits: Marvel's Avengers Gets New Life, A New Superman Arrives In DC Comics & More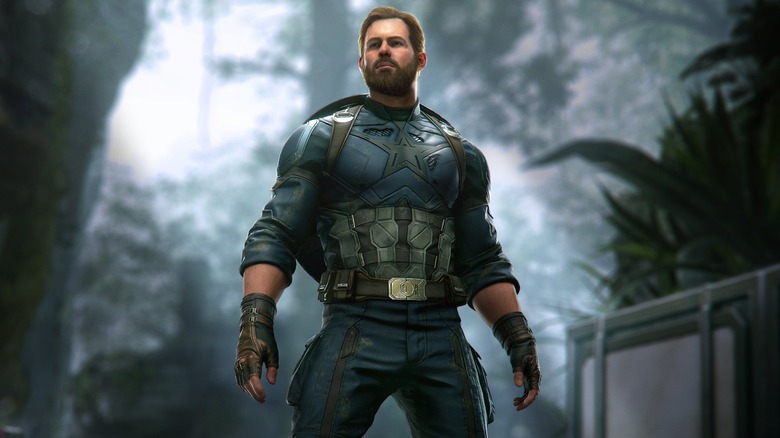 Marvel
(Superhero Bits is a collection of stories, updates, and videos about anything and everything inspired by the comics of Marvel, DC, and more. For comic book movies, TV shows, merchandise, events, and whatever catches our eye, this is the place to find anything that falls through the cracks.)
In this edition of Superhero Bits:
"Marvel's Avengers" gets a second life on Xbox Game Pass
DC Comics has a new Superman
Could we see more Tony Leung in the MCU?
Tom Hardy reacts to "Venom" critical reception
DC Comics Officially Has a New Superman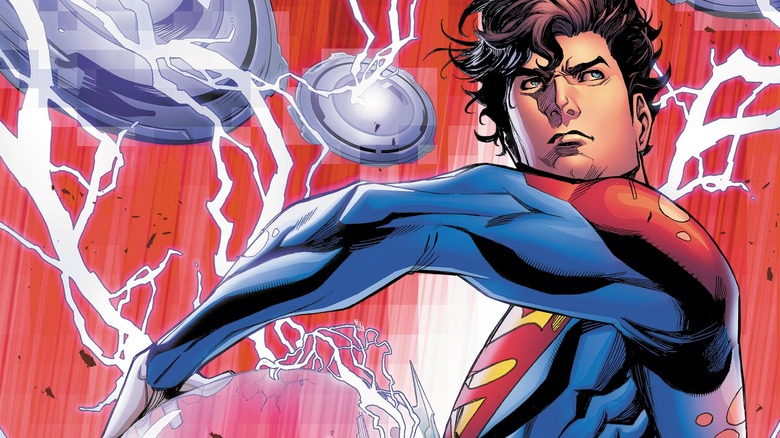 DC Comics
The DC Comics universe was just dealt a major shake-up. As reported by ComicBook.com, though it had been built up for some time, Jon Kent, son of Clark Kent, is our new Superman. While we won't get to spoilery with the details here, it comes about following the events of "Superman: Son of Kal-El #3." So those who wish to see how Jon Kent came to be earth's new Man of Steel would do well to catch up on that particular series. What this means for the future or how long it will stick remains to be seen. But, for now, it's a big deal. Relative to the comic book world, anyhow.
Comixology is Having a Big Justice League Comics Sale
Fans of DC's greatest superteam have an excuse to bolster their digital comics collection. As revealed in the above tweet, the folks at Comixology are currently having a pretty big sale that includes a bunch of "Justice League" comics. Everything from the New 52 "Justice League" to the "DC Comis/Dark Horse Comics: Justice League" team-up. Click this link to check out what's available. 
Marvel Future Revolution Gets a Dark Update
"Marvel Future Revolution" launched for mobile gamers to enjoy earlier this year. Now, the game has launched its first update, which introduces the Dark Domain and brings with it the villain Dormammu. The update is available now for all players and includes new side missions. Check out the trailer above for a taste of what the update has to offer.
James Gunn Reveals The Origin of Ultrabunny
Director James Gunn has given us a little behind-the-scenes look at how one element of "The Suicide Squad" came together. Specifically, the character of Ultrabunny, who can be seen on Rick Flag's shirt throughout much of the movie. Gunn, taking to Twitter, shared an early doodle that ultimately led to what we saw on screen. Check it out in the above tweet.
Tom Hardy Gets Real About Venom Criticism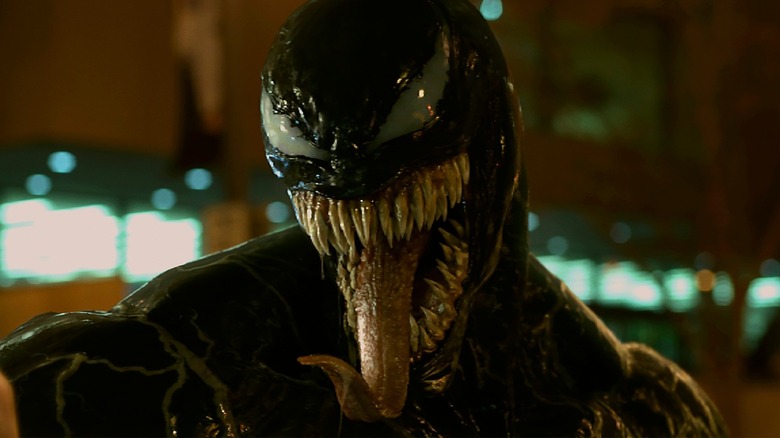 Sony Pictures
"Venom: Let There Be Carnage" hits theaters this weekend. Thus far, it is faring better with critics than 2018's "Venom" did. Tom Hardy, who returns as Eddie Brock/Venom in the sequel, has been making the press rounds to promote the sequel. During a recent chat with CinemaBlend, the actor shared his candid feelings about the not-so-stellar response to "Venom." Hardy said the following:
"I think with anything, you want something to do well that you care about. And obviously, it didn't meet... it didn't carry any water with the critics. (laughs) They literally panned us. But the audiences turned out in droves, which was what was so lovely about it. It was like watching an underdog be lifted up and be presented and enjoyed and relished for what it was. We got straight on the phone to Tom Rothman at Sony and said, 'Look, can we put a pitch in to do the second one, because we're really keen to take what we learned from the first and get on and start writing that second one.' (To) get on the floor again and see if we can push it further."
Meanwhile, Hardy has already expressed his interest to do "Venom 3." So we'll so how things go in the coming weeks at the box office.
What If...? Episode 8 Easter Eggs
The folks at ScreenCrush have released a video breaking down all of the Easter eggs and what have you in the latest episode of Marvel's "What If...?" animated series. This is spoiler-heavy, so those who are not caught up on the series would do well to avoid it. But those who have watched the episode, titled "What If... Ultron Won?," may want to check this out.
Marvel May Have Plans for Shang-Chi's Tony Leung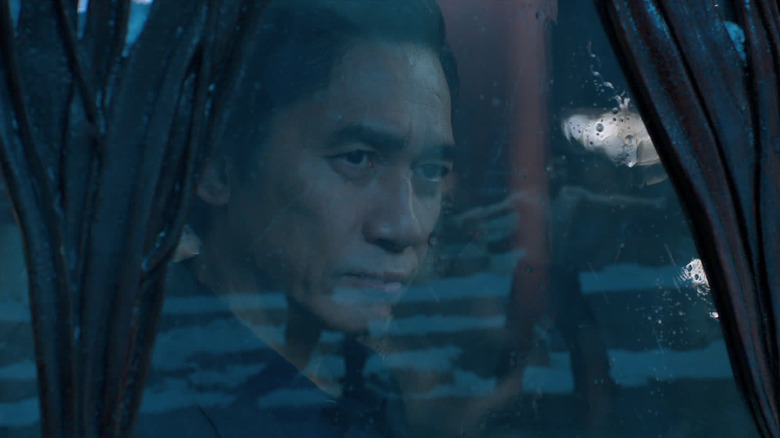 Marvel Studios
While we'll avoid spoilers for"Shang-Chi" here, it appears Marvel Studios may have more plans for Tony Leung's character Xu Wenwu, AKA the real Mandarin, beyond "Shang-Chi and the Legend of the Ten Rings." While speaking on the "They Call Us Bruce" podcast, reporter Jeff Yang said the following:
"Given what they had in Tony Leung, I would have hoped that they would have made it a little more clear that he has other places to be in the Marvel Cinematic Universe. I'll just leave it at that."
A potentially tantalizing tease indeed, though we're not sure exactly what it means. Wwe'll have to see what Marvel has to say about it down the line.
Venom: Let There Be Carnage: "Last One Standing"
As mentioned earlier, "Venom: Let There Be Carnage" begins its theatrical rollout tonight. As such, Sony Pictures has released a new promo hyping up the release of the Marvel blockbuster. While there are choice bits of new footage, it's more of a reminder that the sequel is finally upon us after being delayed for about a year.
Marvel's Avengers Gets New Life on Xbox Game Pass
Marvel's Avengers on Xbox One, Xbox Series X|S, and Windows 10 PC platforms will be available with Xbox Game Pass starting tomorrow!

Players on both Xbox and Windows 10 PC versions can play together with saves transferring over between the two platforms. pic.twitter.com/taPS72dk7j

— Marvel's Avengers (@PlayAvengers) September 29, 2021
Lastly, "Marvel's Avengers" has been given a new shot at life, as the game arrives on Xbox Game Pass today. Released last year, the Square Enix title didn't quite live up to expectations critically or commercially. But DLC, such as "War for Wakanda," has helped in the eyes of fans. Now, those who are subscribed to Game Pass will have the opportunity to download it and play the game for free, with all DLC included. 
He's way past asking for forgiveness. 🛡️

Inspired by the Marvel Cinematic Universe, Captain America's "Marvel Studios' Avengers: Infinity War" Outfit features a leader returning to save Earth.

Get it in the Marketplace on September 30! pic.twitter.com/jzju4sgLfs

— Marvel's Avengers (@PlayAvengers) September 29, 2021
Also on the "Marvel's Avengers" front, the game has released a new suit for Captain America inspired by "Avengers: Infinity War," which you can see above. The suit is available for purchase in the game's marketplace.