Tom Hardy Is 'Deeply Invested' In Venom, Wants To Make A Third Movie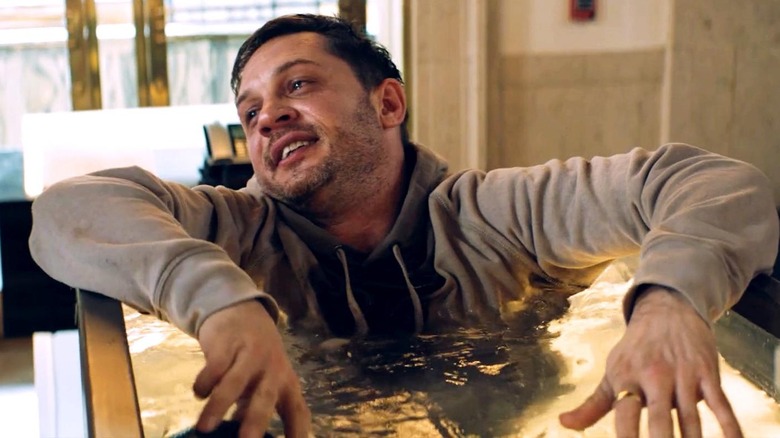 Sony Pictures
"Venom: Let There Be Carnage" arrives in theaters this weekend, kicking off the October moviegoing season. The Marvel Comics adaptation had been delayed nearly a year, but it's here now and — for better or for worse — Tom Hardy is back as both Eddie Brock and Venom. It seems as though this won't be the last time, assuming Hardy has his way, as the actor says he's got another sequel in him.
Speaking to The Hollywood Reporter ahead of the movie's release, Hardy said, "I'm deeply invested in this particular franchise. If it's successful, there is another one to do." Woody Harrelson, who plays Cletus Kasady in "Venom: Let There Be Carnage," revealed that Hardy was so dedicated to the movie that he'd show up for night shoots even when he wasn't on the call sheet. "He really cared and he really put his heart into it," said Harrelson. 
Hardy saying "there is another one to do" implies that he already knows what "Venom 3" would be about. We know that Hardy wants his character to cross over into the Marvel Cinematic Universe down the line. As for his level of investment, writer Kelly Marcel noted just how deep into these characters Hardy truly is:
"He can do Eddie talking to Venom live. He can switch voice to voice and character to character that fast, as if we are having a conversation. It is quite mind-blowing."
The Odds Seem Good for Venom 3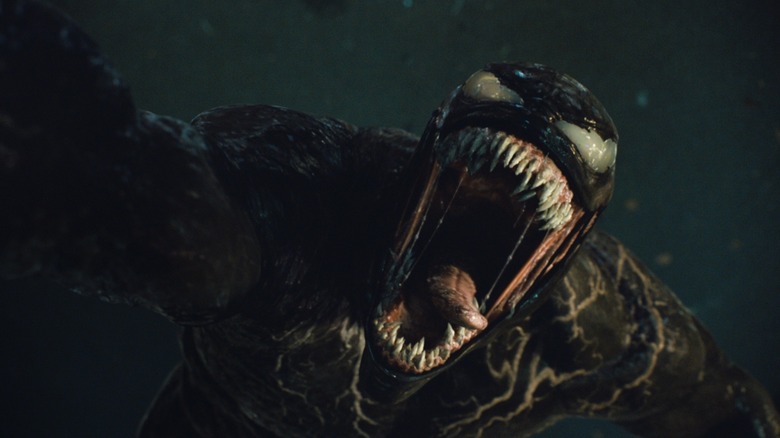 Sony Pictures
It's no secret that critics and audiences disagreed heavily on "Venom." Critics largely did not like it, yet it grossed $856 million worldwide. But "Venom: Let There Be Carnage" is being released under wildly different circumstances. The pandemic is still very much a thing, and it's difficult to say just how much that is going to cut into the bottom line. Box office tracking currently has "Let There Be Carnage" pulling in anywhere between $40 and $60 million this weekend. The original opened to $80 million in October 2018, by comparison.
For what it may be worth, director Andy Serkis' sequel currently sits at a far better 76% approval rating on Rotten Tomatoes, with 49 reviews counted. It appears critics are embracing the goofiness of what this franchise has to offer on the second go-around. If audiences show up again, expect to see more chaos involving Hardy, a symbiote, and the most unique love story of modern blockbuster storytelling. For my money, I would say the odds are strongly in favor of "Venom 3" at this juncture.
The cast also includes Michelle Williams, Naomie Harris, Reid Scott, Stephen Graham, and Woody Harrelson as Cletus Kasady/Carnage.
"Venom: Let There Be Carnage" arrives in theaters on October 1, 2021.