Superhero Bits: Marvel Delays Midnight Suns, Good News For Swamp Things Fans & More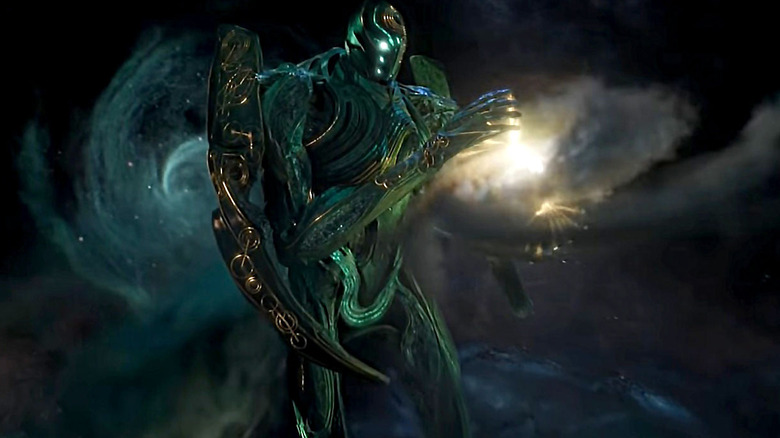 Marvel Studios
(Superhero Bits is a collection of stories, updates, and videos about anything and everything inspired by the comics of Marvel, DC, and more. For comic book movies, TV shows, merchandise, events, and whatever catches our eye, this is the place to find anything that falls through the cracks.)
In this edition of Superhero Bits:
Learn about the Celestials in Marvel's "Eternals."
DC Comics is giving us more "Swamp Thing."
"Titans" season 5 might already be in the works.
Marvel's "Midnight Suns" video game gets delayed.
Marvel's Midnight Suns Pushed to 2022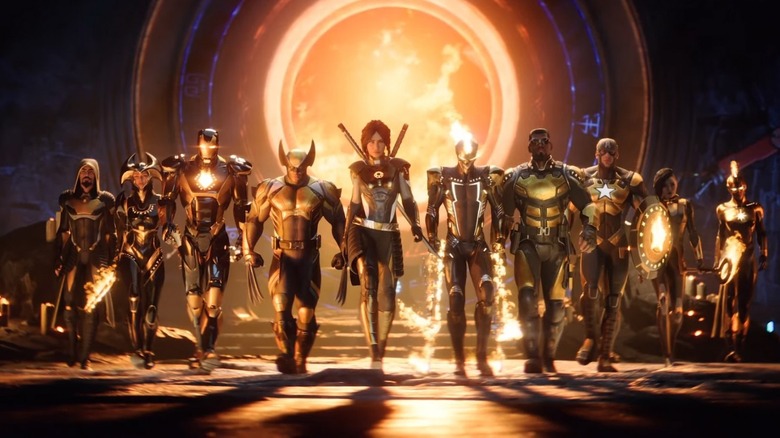 Marvel
In bad news for gamers, Marvel's "Midnight Suns" video game has been delayed. As was revealed by the game's official social media accounts, the developers have pushed the release well into 2022. Check out the below tweet for all of the details.
We have an important development update to share with our fans pic.twitter.com/ycNDCVtbwD

— Marvel's Midnight Suns (@midnightsuns) November 3, 2021
The good news is, it sounds like all involved are attempting to do the right thing and not release a half-finished game. Given the goodwill Marvel has earned on the gaming side recently with "Guardians of the Galaxy" it's probably best to try and keep the hot streak going.
Eternals Arrive in Marvel Future Revolution
On the "Eternals" front, the heroes of the latest MCU adventure have joined the fight in "Marvel Future Revolution." The free-to-play mobile game now features the group in question, and you can get a taste of what that looks like in the video above. For those interested in playing, the game is free to download and play on all Apple and Android devices. However, like many mobile games, microtransactions are part of the deal.
DC Comics is Doubling Down on Swamp Thing
DC Comics
While we are probably never getting a "Swamp Thing" season 2, we will always have the comics. Good news on that front from the folks at Bleeding Cool, as DC has decided to continue with Ram V and Mike Perkins' "The Swamp Thing," which had been scheduled to end with December's issue. Instead, DC stated the following:
"The Swamp Thing has extended its roots to Season Two! Due to popular demand, December's issue #10 is not the end for writer Ram V and artist Mike Perkins' critically acclaimed series. Originally planned as a 10-part series, The Swamp Thing has been extended to 16 installments, with The Swamp Thing #10 followed by a short hiatus before returning in March with issue #11."
More Swamp Thing is always a good thing.
Eternals: Beginnings Spot
We have yet another TV spot for "Eternals" as the movie finally makes its way to theaters. Director Chloé Zhao's divisive MCU epic was delayed significantly by the pandemic but has, at long last, arrived. Unsurprisingly, Marvel and Disney have been pushing this one hard, with the above spot serving as one of many we've seen in recent weeks. This one focuses on the many beginnings we've seen in the MCU to date, with the dawn of a new era upon us. 
Did Titans Season 5 Just Get Confirmed by Brenton Thwaites?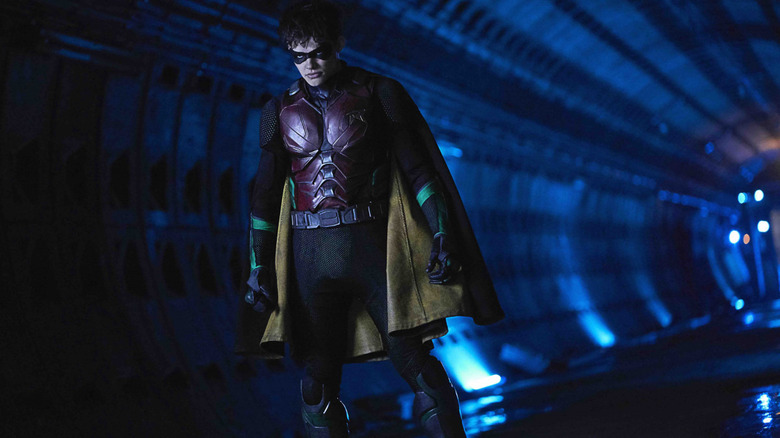 Warner Bros.
As reported by Comicbook.com, "Titans" star Brenton Thwaites may have just let some big news slip. While we haven't even gotten around to season 4 yet, in a recent interview the Nightwing actor spoke of "what's to come in seasons 4 and 5." We won't get into spoiler-specifics here for those who aren't caught up, but the actor may have just had a pretty big slip of the tongue. We'll see if Warner Bros. confirms his slip-up.
Morbius Easter Eggs Video
The folks at ScreenCrush have released a new video breaking down the many references and Easter eggs contained in the latest trailer for "Morbius." While I recently did a breakdown of the trailer, this is a little more focused on hidden nods and may well be worth a watch for those who are also curious about this movie's place in the ever-evolving Marvel multiverse.
Marvel's Guardians of the Galaxy Game Seems To Be Selling Well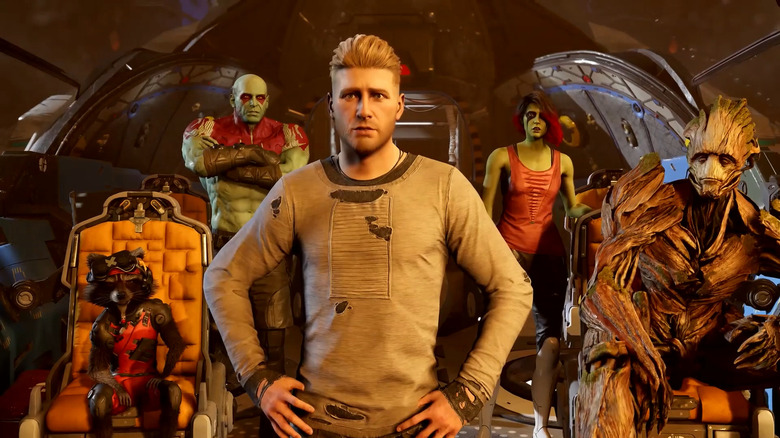 Marvel
"Marvel's Guardians of the Galaxy" video game debuted recently, and unlike last year's "Marvel's Avengers," it has done well critically, with fans seemingly responding to the cosmic adventure as well. It appears, at least in the early going, this has led to strong sales as well. As reported by Push Square, the game debuted in the number two spot on the sales charts in the U.K., just behind the latest edition of "Fifa." Given how well sports games typically sell, this is a good sign. We'll have to wait and see how the hard figures look when Square Enix and/or Marvel reveal them.
Meet the Celestials In New Eternals Video
We bring you one more bit of "Eternals" goodness today in the form of an educational video of sorts. Those looking to study up before seeing Chloé Zhao's entry in the MCU this weekend might do well to watch the above video, as it gives a primer on the Celestials, who factor into the adaptation of Jack Kirby's classic series.