Superhero Bits: Guardians Of The Galaxy Video Game Reviews Are In, The Batman Budget & More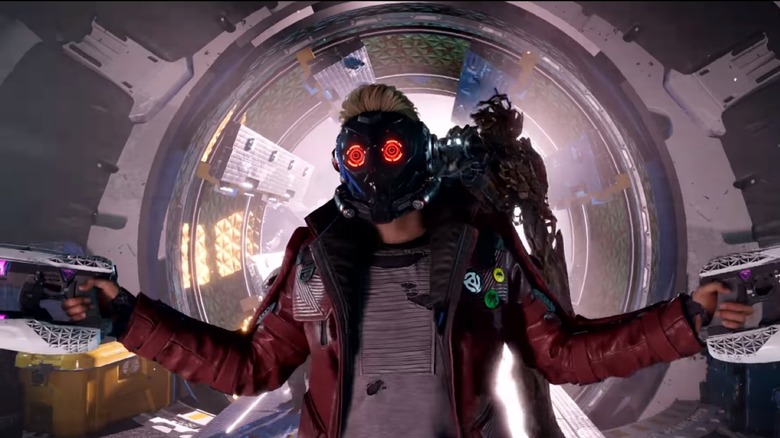 Marvel
(Superhero Bits is a collection of stories, updates, and videos about anything and everything inspired by the comics of Marvel, DC, and more. For comic book movies, TV shows, merchandise, events, and whatever catches our eye, this is the place to find anything that falls through the cracks.)
In this edition of Superhero Bits:
"The Batman" budget might be relatively small
Warner Bros. responds to Ruby Rose's "Batwoman" claims
A new "Spider-Man: No Way Home" trailer may be coming soon
"Marvel's Guardians of the Galaxy" game is finally here, and the reviews are good
Ghost Rider's Year-Long 50th Anniversary Celebration
As revealed in the above Instagram post, Marvel is planning a straight-up full year of celebration in honor of Ghost Rider's 50th anniversary in 2022. Aside from the rad promotional art from Ryan Stegman and Marte Gracia, nothing else has been revealed by way of specifics. Something for Johnny Blaze fans to keep an eye on though.
The Batman Statute from McFarlane Toys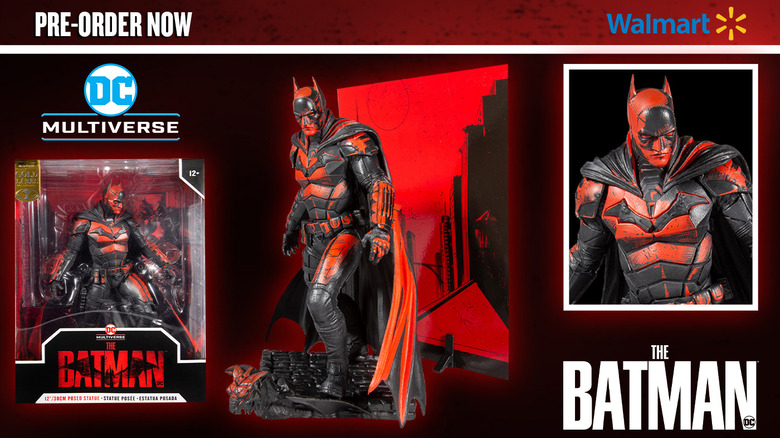 McFarlane Toys
The folks at McFarlane Toys have revealed a brand new statue for "The Batman" ahead of the movie's release next year. It features Robert Pattinson's Dark Knight draped in black and red, much like the promotional artwork we've seen up to this point. It stands at 12 inches and will be available exclusively at Walmart, retailing for $39.99. Full details can be found at Toy Ark.
A Petition for a Deadpool Statue in Canada
A petition is currently making the rounds in an attempt to get a Deadpool statue erected in Regina, Saskatchewan. This dates back to 2016 when it was revealed that the Merc With a Mouth hails from the Canadian city. The petition is seeking 1,000 signatures and, as of this writing, has amassed nearly 700. The petition reads as follows:
We humbly petition the powers that be to apply maximum effort in the creation and installation of a Deadpool statue in Regina. We want to commemorate the cinematic achievements of this Canadian comic book hero and invite people from around the world to make pilgrimage to see the statue and truly, Experience Regina.
Your move, local Canadian government officials.
Warner Bros. Responds to Batwoman Claims from Ruby Rose Again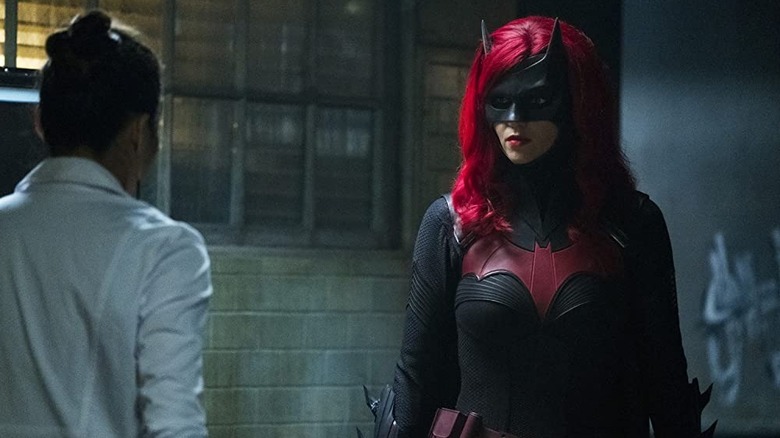 The CW
The drama between former "Batwoman" star Ruby Rose and Warner Bros. rages on. The past week has seen the actor and the studio going back and forth over why she left the show after the first season. Rose made claims of a toxic work environment, posting emails to back it up, while Warner Bros. says she was fired, with several others coming out taking the studio's side. Rose, in her initial posts, singled out actor Dougray Scott for allegedly abusive behavior on set. Now, as reported by ComicBook.com, Warner Bros. has released a statement in defense of Scott, which reads as follows:
"We condemn the comments made by Ruby Rose about Dougray Scott. Warner Bros. has found Mr. Scott to be a consummate professional, and never received any allegation against him of bullying, or of abusive behavior on his part. Mr. Scott was greatly respected and admired by his colleagues, and was a leader on the set," the studio's statement read. Warner Bros. Television did not pick up Ruby Rose's option for an additional season because of multiple complaints about workplace behavior that were extensively reviewed by the Studio."
So this will seemingly continue to get ugly before it gets better. To what end? It's difficult to say right now.
Eternals Assemble
Another day, another spot for "Eternals." The upcoming Marvel Cinematic Universe entry is just around the corner, and the studio is doing an awful lot to get the word out. This is just the latest in a long series of featurettes and promos that are spreading public awareness for director Chloe Zhao's superhero epic. For those feeling particularly anxious, this spot may provide a little relief until the film hits theaters on November 5.
New Spider-Man: No Way Home Trailer Incoming?
Though a little thin at the moment, it appears a new "Spider-Man: No Way Home" trailer has been rated by Korean officials, as noted in the above tweet. This seems to indicate that a new trailer for the MCU flick is arriving imminently, possibly next week. This would make sense if Marvel wants to attach the trailer to screenings of "Eternals." Time will tell if this pans out, so stay tuned.
The Batman Has a Surprisingly Reasonable Budget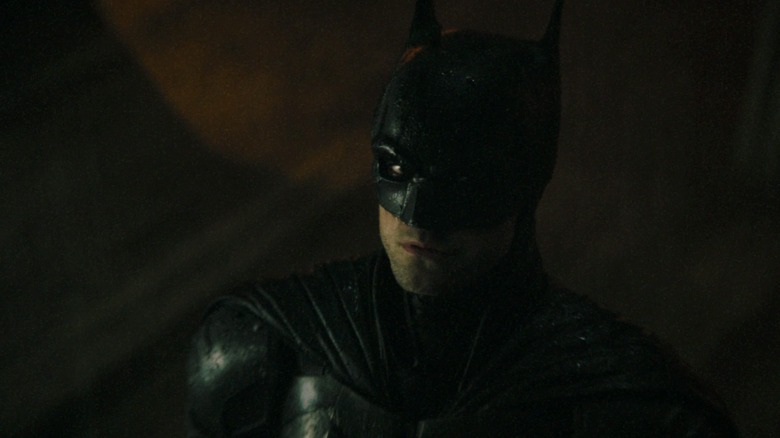 Warner Bros.
While this has yet to be confirmed, a recent report from Deadline indicated that director Matt Reeves' "The Batman" has a budget of around $100 million. While that is still a big-budget movie, it is on the lower end for modern superhero flicks, and that is pretty surprising, given that this is an A-list character, an A-list cast, and an A-list director. The good news is, based on the trailers, nothing appears compromised as a result, and it also lowers the bar for success, which is good, as many blockbuster movies have out-of-control budgets these days. In any event, this is an interesting development.
Marvel's Guardians of the Galaxy Video Game Is Here
Lastly, we leave you today with a new trailer released in honor of "Marvel's Guardians of the Galaxy" video game hitting shelves. Unlike "Marvel's Avengers" last year, the game has been getting generally rave reviews, indicating that the folks at Square Enix and Eidos-Montréal got this one right. The trailer above provides a nice overview of the game for those who may be trying to decide whether or not to pick up a copy.