Fast And Furious 10: Release Date, Cast, And More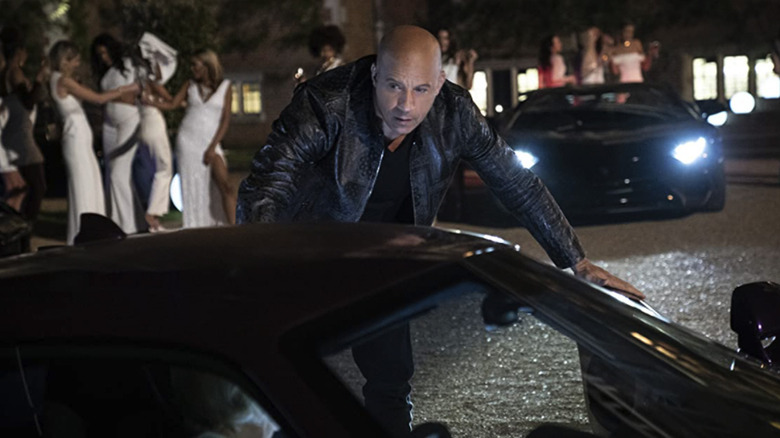 Universal
(Welcome to ...And More, our no-frills, zero B.S. guide to when and where you can watch upcoming movies and shows, and everything else you could possibly stand to know.)
The "Fast and Furious" saga, which kicked off way back in 2001, is approaching its last lap. While the franchise will undoubtedly continue in the form of spin-offs (expect more "Hobbs and Shaw" movies and maybe a film centering on characters like Letty and Mia), the main narrative will come to a close in a two-part finale. Here's what you should know about "Fast and Furious 10."
Fast and Furious 10 Release Date and Where You Can Watch It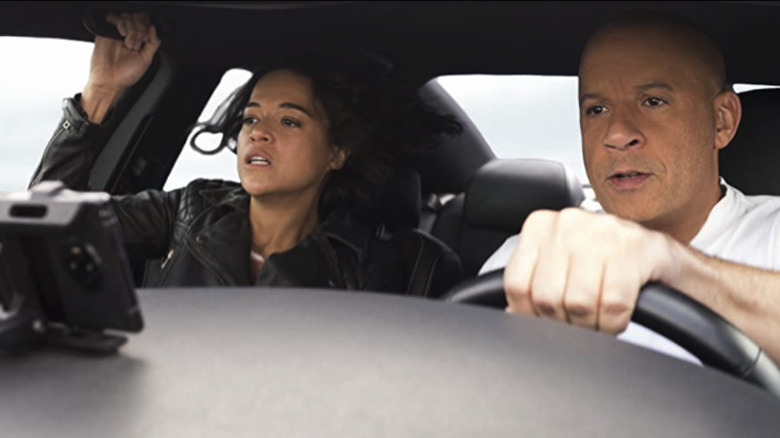 Universal
"Fast and Furious 10" is being split into two parts, similar to how the final entries in franchises like "Harry Potter," "Twilight," and "The Hunger Games" were handled.
"I'm doing Fast 10, part one and part two, the finale of the saga, in January," Diesel confirmed this past summer.
"Part Two" does not have a release date yet, but the first part was initially slated for an April 7, 2023, release. On December 14, 2021, the release date for "Part One" was pushed back to May 19, 2023. Barring another catastrophic global event, you can bet that Universal will give this film an exclusive theatrical release to kick things off. The studio learned a big lesson by holding on to "F9" and not dumping it onto a streaming platform: "F9" raked in more than $721 million during a pandemic.
What is Fast and Furious 10?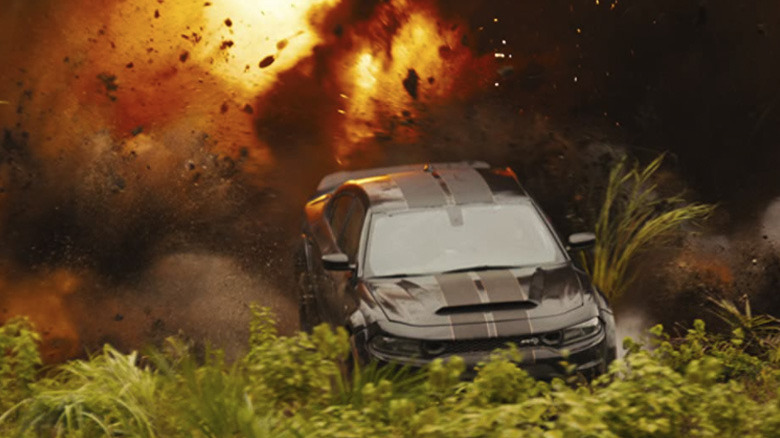 Universal
A sure-to-be explosive and over-the-top blend of high-octane action and family drama, "Fast and Furious 10" (which will likely receive a better title at a later date) will seemingly complete the story of Dominic Toretto, a world-class street racer who has evolved from being a low-level DVD player thief into a planet-saving paterfamilias who has orchestrated an untold number of jaw-dropping heists, daring escapes, and gravity-defying vehicular exploits.
After "F9" resurrected Han, a fan-favorite character who was thought to be dead, the film's credits scene hinted that "Fast and Furious 10" would finally reckon with the "Justice for Han" idea that's been looming over the franchise for the past couple of movies. "[Justice] hasn't been served," Kang said earlier this year. "It hasn't been served because someone that is dear to Han [Gal Gadot's Gisele, who died in "Fast & Furious 6"] is not here anymore. So how is that resolved? And if I find the man responsible for it [Luke Evans' Owen Shaw], what do I do to him? So we'll see."
Fast and Furious 10 Director, Writer, and More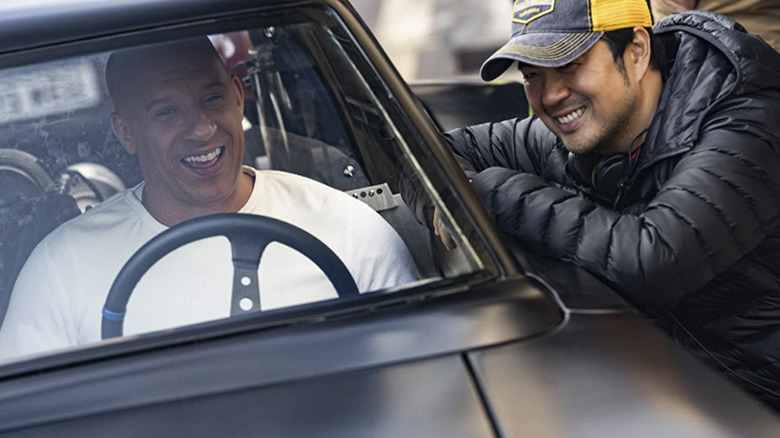 Universal
Justin Lin, the franchise's most frequent director, is returning to direct both parts of "Fast and Furious 10." He previously directed "The Fast and the Furious: Tokyo Drift," "Fast & Furious," "Fast Five," "Fast & Furious 6," and "F9." Chris Morgan, the writer/producer who has been one of the chief creative architects of this sprawling, multi-movie story, is returning to write the script. Meanwhile, Vin Diesel – who also has a tremendous amount of influence over the story – will be producing as well, alongside Neal H. Moritz, who has been with the franchise since the beginning (minus a since-resolved legal squabble regarding "Hobbs and Shaw").
Fast and Furious 10 Cast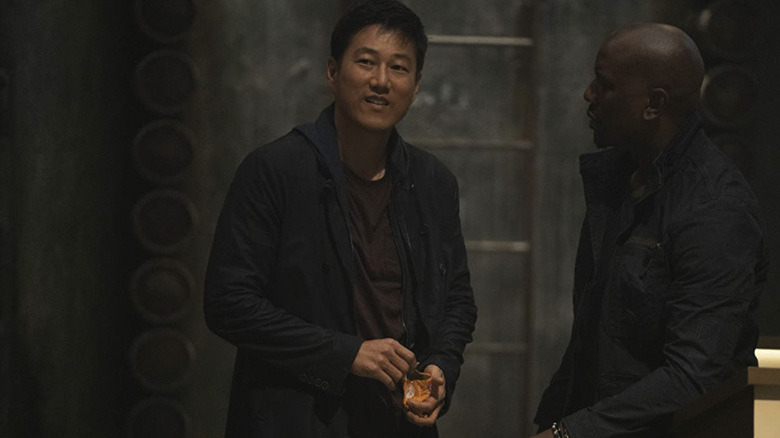 Universal
While no official announcements have been made yet regarding the returning cast members, it's a good bet that several key actors will be back: Vin Diesel as Dominic Toretto, Michelle Rodriguez as Letty, Jordana Brewster as Mia, Tyrese Gibson as Roman, Chris "Ludacris" Bridges as Tej, Sung Kang as Han, Nathalie Emmanuel as Ramsey, Charlize Theron as Cipher, Helen Mirren as Queenie, Jason Statham as Deckard Shaw, Kurt Russell as Mr. Nobody, Lucas Black as Sean, Shad Moss as Twinkie, Jason Tobin as Earl, and Anna Sawai as Elle, a new character who was introduced in "F9."