Everything We Know About The MCU's Blade Movie So Far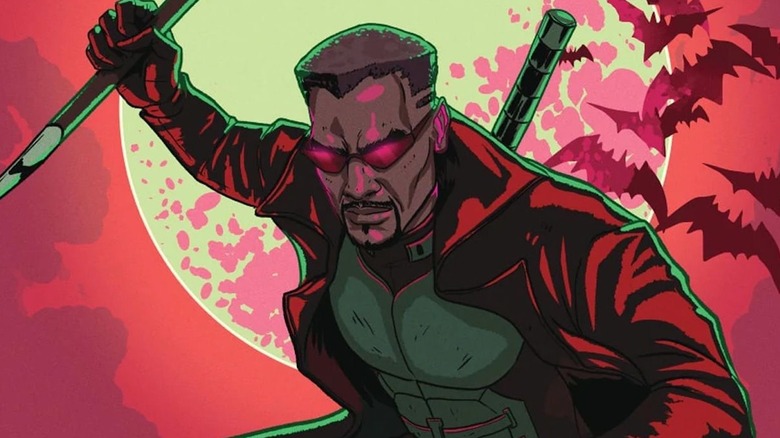 Marvel Comics
Vampires beware: Blade is heading to the Marvel Cinematic Universe! Created by Marv Wolfman and Gene Colan, Eric Brooks debuted in "Tomb of Dracula" #10 in 1973, though that version of the character is drastically different than the one most fans would recognize. Eric's mother was slaughtered by a vampire during his birth, which transformed him into a Dhampir: not fully a monster, but no mere mortal either. Referred to by many as the Daywalker, Eric made it his life's mission to hunt vampires. Having their strengths, but not their weaknesses, it's a task he was uniquely suited for.
Blade has previously been portrayed on the big screen with Wesley Snipes' iconic performance in the 1998 film of the same name. The movie was financially successful enough to spawn two sequels, "Blade II" in 2002 and "Blade: Trinity" in 2004. A TV series meant to continue the story, which starred Sticky Fingaz, aired on Spike in 2006, but was canceled after one season. 
While not a popular genre at the time of the original film's release, comic book films have dominated cinema in recent years and there is an argument to be made that "Blade" helped usher in the current superhero boom. Here's what we know so far about the upcoming Marvel Studios take on "Blade," starring Mahershala Ali in the title role.
When And Where To Watch Blade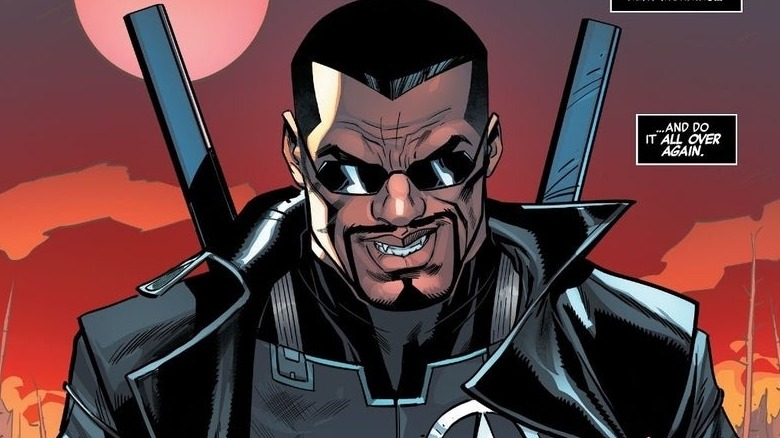 Marvel Comics
A release date for "Blade" still appears to be very much up in the air. Marvel India posted an MCU schedule that showed the film dropping October 7, 2022, but it was quickly deleted. THR reported that production on "Blade" won't begin until July 2022 (pushed back from September 2021). 
Though some suspect the date simply wasn't meant to be announced yet, it seems much more likely that the film's inclusion in Marvel's upcoming Phase 4 slate of films on Twitter was accidental. In fact, according to Collider, Kevin Feige confirmed fans will be waiting until Phase 5 for "Blade", so we're probably looking at the latter half of 2023 at the earliest.
People are returning to the theater, and that, coupled with the now-settled lawsuit between Disney and "Black Widow" star Scarlett Johansson, means a theatrical release for "Blade" is a safe bet. It's probably also safe to assume the film won't be available for Premier Access on Disney+ the day it drops. It will likely follow in the footsteps of "Shang-Chi and the Legend of the Ten Rings" and "Eternals", both of which won't hit the streaming service until their respective theatrical runs have concluded.
What We Think Blade Will Be About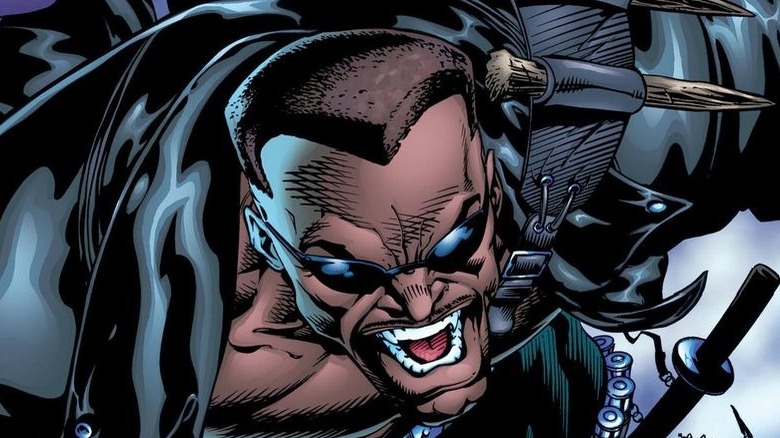 Marvel Comics
This is a tricky subject, considering how little information about the project has come to light thus far. Many MCU heroes have begun their onscreen journeys with a classic comic book origin story, though Marvel has been making attempts to break from this formula. Blade's origins have already been seen on the big screen, though it differed enough from his comic backstory enough that co-creator Marv Wolfman lost a lawsuit attempting to retain rights to the character from Marvel. So, we could see the British Blade who was raised in a brothel, rather than something more akin to Snipes' iteration of the character.
Of course, it's possible Marvel will eschew an origin story altogether. The studio might even choose to go the Spider-Man route and introduce Blade in another project first. There are rumors circulating that the Daywalker could debut in Disney+'s "Moon Knight", though there is currently no official confirmation. This would be a sensible way to introduce Blade, as he and Moon Knight have teamed up previously in the comics, and there are also rumors that Ethan Hawke's as-yet-undisclosed role in the show is actually Dracula. It is true we have yet to see any real evidence of vampires in the MCU, but Mobius did briefly mention them in "Loki," so we know they exist.
What We Know About the Blade Cast and Crew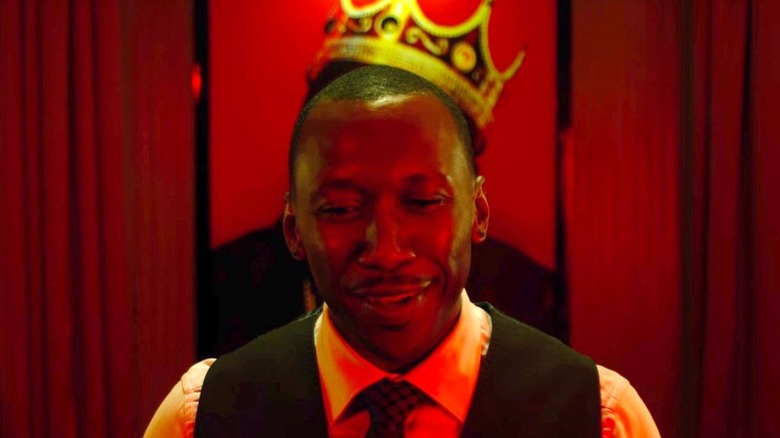 Netflix
There may not be much information on cast and crew just yet, but Marvel has continued its record of spot-on casting by putting the excellent Mahershala Ali in the role of Blade. Ali previously appeared as Cornell "Cottonmouth" Stokes in "Luke Cage," though the villain was killed off far too soon. This doesn't seem to be an issue with canon, as Marvel has chosen to conveniently forget the Netflix shows were ever meant to tie into this universe at all. Plus, Ali isn't the only actor to take on more than one MCU part.
No other cast has been announced yet, but "Watchmen" scribe Stacy Osei-Kuffour has been tapped to write the screenplay for the "Blade" and Bassam Tariq ("Mogul Mowgli") will direct the film. Cameos are pretty common in the MCU, so it wouldn't be a stretch to see Benedict Cumberbatch's Doctor Strange, who has history with Blade in the comics. Little is known at this point, but one thing is certain: Ali is going to be amazing in this role.