Blade Reboot Director Says The Original Film 'Created The Superhero World That We're In'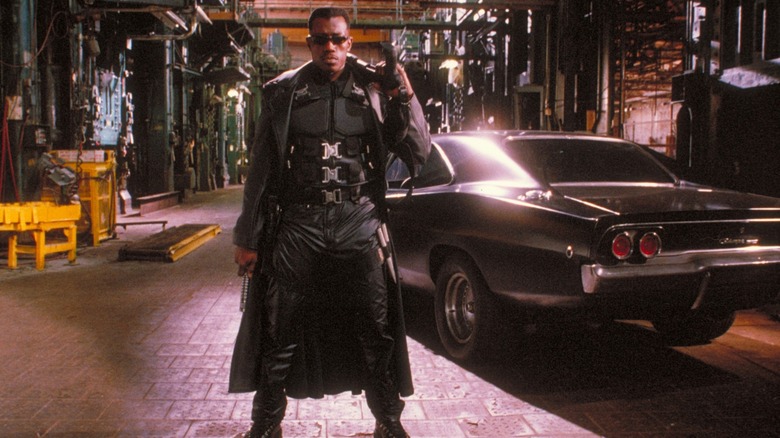 Warner Bros.
Things are finally picking up when it comes to Marvel's long-awaited "Blade" reboot. The movie, which will star Oscar winner Mahershala Ali in the lead role, was first announced during the Marvel Studios San Diego Comic-Con panel in 2019. The movie has a writer in Stacy Osei-Kuffour ("Watchmen") and a director in Bassam Tariq ("Mogul Mowgli"). Tariq has opened up a bit about revamping the franchise for modern audiences, and he feels the modern superhero boom owes a lot to the previous iteration led by Wesley Snipes.
Tariq recently spoke with the folks at CinemaBlend about his upcoming take on "Blade." While the director can't say much about specifics at this point, he did talk about being able to shape this new take on the character, in addition to the legacy that the first movie left behind. Tariq said the following:
"What's exciting about the film that we're making is [there] hasn't been a canon for Blade, as we're reading through the comics and everything. Him being a daywalker is the one thing that's been established, and you know we can't deny what Wesley Snipes did, which was he basically got this whole ball rolling. A Black man created the superhero world that we're in, that's just the truth. For me to now be working with somebody as talented and a juggernaut as Mahershala Ali, and the writer Stacy Osei-Kuffour, I'm just so — I'm so honored to be working with real Black juggernauts and Black talent. For me to just be with them in this room and listen and learn as I build this out, it's really an honor."
The Legacy of Blade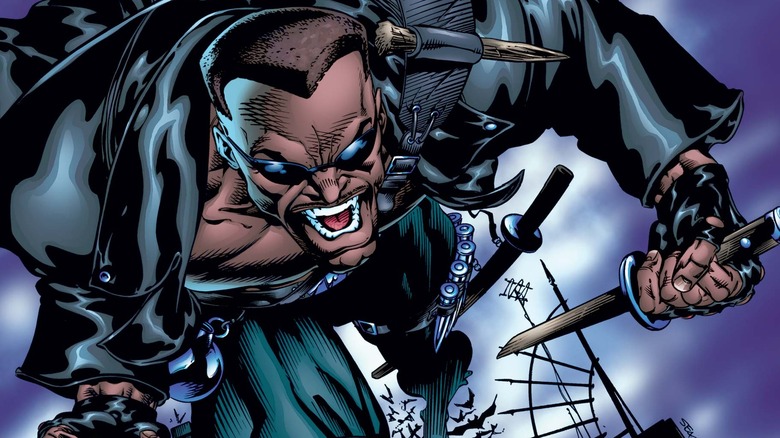 Marvel
To Tariq's first point, it is interesting to point out that, though Blade debuted in 1973 in the pages of "Tomb of Dracula" #10, it wasn't until the '90s when he got a solo title. Not only that, but most of his books have only ever had short runs. He's never truly had a long, ongoing title like most marquee superheroes. That, in part, made him a unique choice to headline a movie in 1998.
As for Tariq's other point, "Blade" was Marvel's first certified hit movie. While attempts had been made previously (see very bad "Captain America" and "Punisher" movies), this was the first time that a movie based on one of the publisher's characters worked on a blockbuster level. "Blade," an R-rated vampire flick quite unlike most superhero movies today, earned $131 million at the box office, with the trilogy taking in $416 million overall. So yes, much is owed to Snipes and Co. for making Marvel a bankable name.
That said, as far as more mainstream superhero movies go, it was the one-two punch of "X-Men" in 2000 and "Spider-Man" in 2002 that truly kicked the door wide open for the superhero-saturated Hollywood we are and have been living in for two decades now.
The MCU's "Blade" reboot is expected to begin filming next year. Details, up to this point, have been left vague, but we'll be sure to keep you posted as any information comes our way.
"Blade" does not yet have a release date set.