Wonka: Release Date, Cast, And More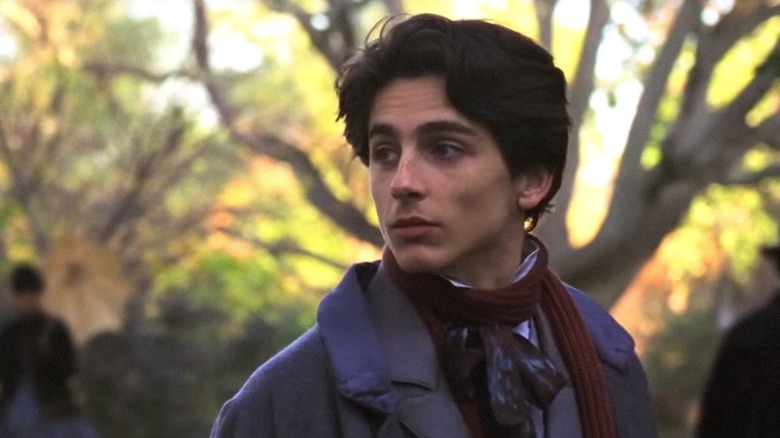 Sony Pictures
(Welcome to ...And More, our no-frills, zero B.S. guide to when and where you can watch upcoming movies and shows, and everything else you could possibly stand to know.)
Prequels to classic stories are nothing new in Hollywood, but there has been a noticeable uptick of late in the number of movies about iconic characters whose origins most people, frankly, never really wondered about. The latest example? Warner Bros.' "Wonka," a musical fantasy that explores what the enigmatic chocolatier Willy Wonka got up to before he opened his world-famous candy factory and terrorized his underage guests (sans the kindly Charlie Bucket, of course) in Roald Dahl's beloved 1964 children's novel "Charlie and the Chocolate Factory."
No stranger to the big screen, Wonka was famously brought to life by Gene Wilder in 1971's "Willy Wonka and the Chocolate Factory," in what many feel is the definitive portrayal of Dahl's chaotic good candy-maker. And while Johnny Depp put his own stamp on the role three decades later in 2005's "Charlie and the Chocolate Factory," Wilder's performance continues to cast a long shadow over the character. Can "Wonka" escape it by winding the clock back with Timothée Chalamet donning the chocolate hat?
Wonka Release Date and Where You Can Watch It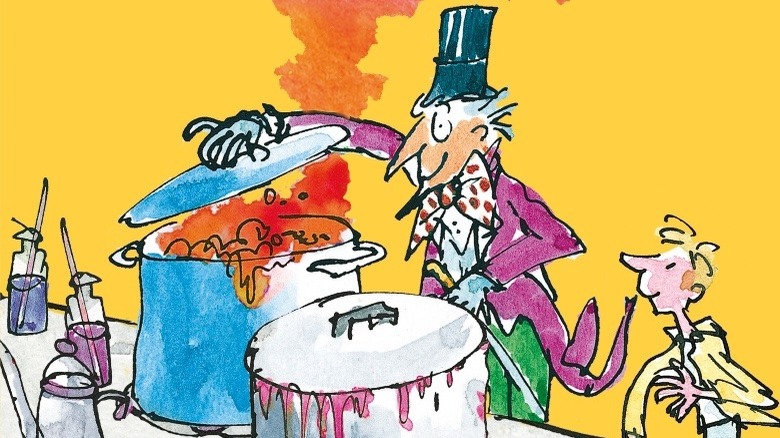 Scholastic
"Wonka" began principal photography in the U.K. in September 2021 and is scheduled to open in theaters on March 17, 2023. The film looks to premiere exclusively on the big screen, too, as opposed to bowing in theaters while simultaneously streaming on HBO Max. Warner Bros. has used that hybrid release approach for all of its movies throughout 2021 in response to the ongoing COVID-19 pandemic, but the studio has already made it known that won't be its policy going forward.
While things could obviously change between now and the time "Wonka" is ready, the film will most likely receive a run in theaters. Warner Bros. plans to split its movies between theatrical releases and HBO Max exclusives for the foreseeable future, with "event" films and tentpoles that have the potential to draw bigger crowds (like "Wonka") getting what's increasingly become an industry standard 45-day theater exclusivity window.
What Is Wonka?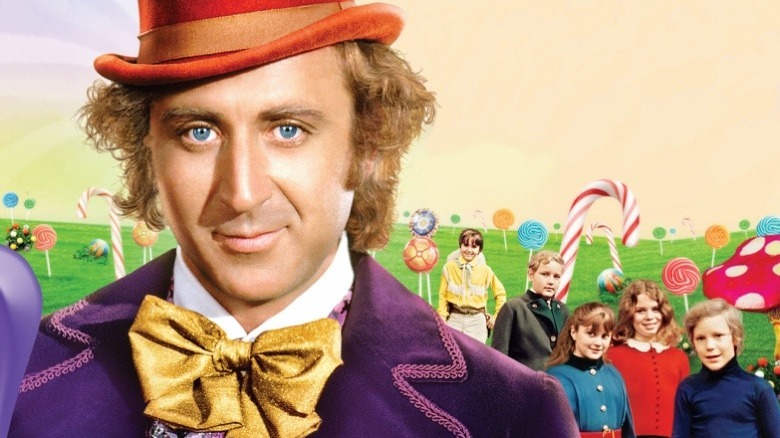 Paramount Pictures
The specifics of the "Wonka" plot are under-wraps for now, but the general idea is the film will shed some light on what inspired the young Willy Wonka to enter the chocolate-making business full-time. 2005's "Charlie and the Chocolate Factory" invented a backstory for the Wonka character that wasn't in Dahl's source material, revealing that his father was a strict dentist who despised candy and forbade his son from eating it, much less churning out countless sweets and treats for a living. However, the expectation is that "Wonka" will take things in a very different direction.
Honestly, there's not a lot to Wonka in either Dahl's source material or its previous live-action adaptations, other than he's eccentric and more than a little sadistic, but ultimately means well enough. "Wonka" producer David Heyman acknowledged the challenges of fleshing out the character without Dahl early on in pre-production, before adding:
But I think there's a lot in his character that suggests who he is and also where he might come from or what his childhood or his middle age might have been like. So we're exploring that ...
Wonka Cast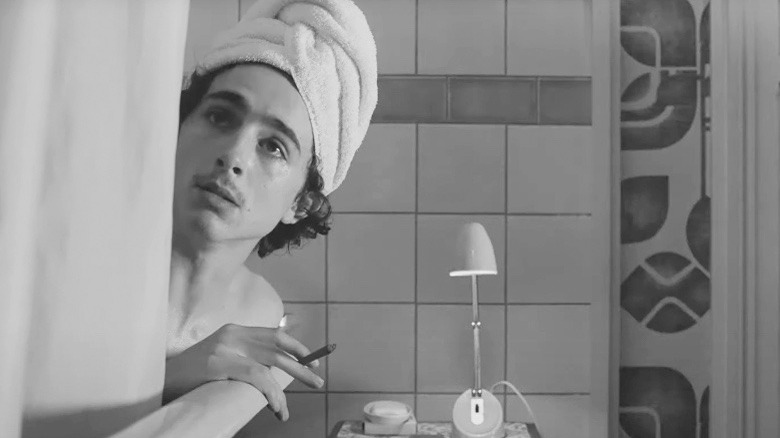 Searchlight Pictures
Timothée Chalamet is starring in "Wonka" as the titular candyman (er, not that one) opposite a cast that includes Oscar winner Olivia Colman ("The Favourite"), Keegan-Michael Key ("Schmigadoon!"), Sally Hawkins ("The Shape of Water"), Natasha Rothwell ("Insecure"), Matt Lucas ("Doctor Who"), Jim Carter ("Downton Abbey"), Simon Farnaby ("Ghosts"), and Mr. Bean himself, Rowan Atkinson. With character details under lock and key, however, these actors could be playing anyone from members of Mr. Wonka's family, to people he briefly crosses paths with, or possibly even the Oompa-Loompas who Wonka eventually hires to keep his factory running.
Where Wilder was known for his comedic roles and Depp has made a living out of playing peculiar outsiders, Chalamet has mostly stuck to portraying sensitive and occasionally soft-spoken young men in films as varied as "Call Me By Your Name," "Little Women," and "Dune." He recently mixed things up a bit with his role as an outspoken student revolutionary in "The French Dispatch," giving him a chance to flex his comedy muscles (along with the new muscles he definitely has) and offering a small taste of what we might expect from Chalamet as a singing, dancing chocolatier who shares his fashion sense with Gonzo the Great.
Wonka Director, Writers, and More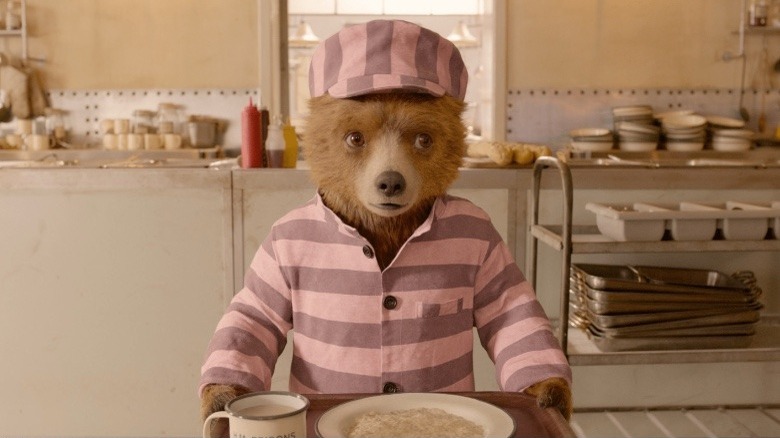 StudioCanal
As stacked as the "Wonka" cast is with talented character actors, it's "Paddington" and "Paddington 2" director Paul King's involvement that's really preventing everyone from immediately writing this one off as a cynical cash-grab. The hope is that King and his "Wonka" co-writer Farnaby, who also co-penned "Paddington 2," can work their magic on the weird, whimsical world of Dahl the same way they did on Michael Bond's marmalade-loving bear and his adopted family.
King has surrounded himself with a skilled crew on "Wonka" that includes cinematographer Seamus McGarvey, a frequent Joe Wright collaborator who proved he knows how to make a great-looking musical extravaganza with "The Greatest Showman." Elsewhere, Neil Hannon ("Amélie," "Holy Motors") is writing the movie's original songs, with Christopher Nolan's longtime production designer Nathan Crowley and "Paddington 1 & 2" costume designer Lindy Hemming doing their own part to bring King's vision to (hopefully, bright and buoyant) life.