It's Always Sunny In Philadelphia Season 15 Premiere Date Set On FXX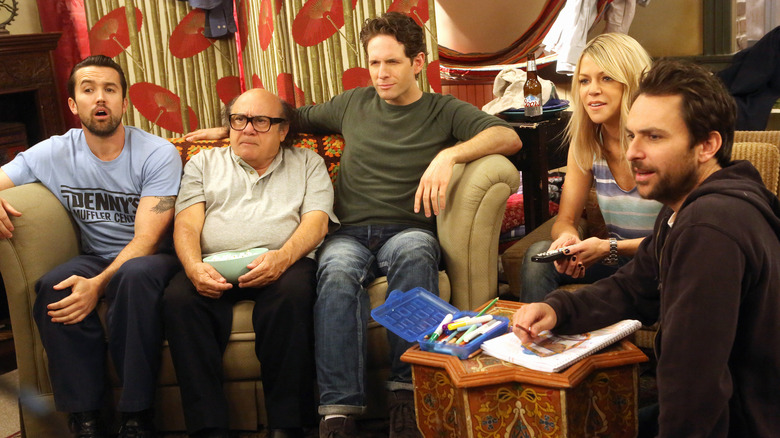 FX
Alright gang, we've got news. Big news. The kind of news Channel 5's Jackie Denardo would break down wearing a tight-fitting top. "It's Always Sunny in Philadelphia" will return for its record-breaking 15th season on FXX on December 1, 2021. 
The celebrated comedy about a group of friends who operate "the worst bar in Philadelphia" will set a new record for being the longest-running live-action comedy in television history, bypassing "The Adventures of Ozzie and Harriet" from 1966.
15 Seasons of Bad Beer and Worse Behavior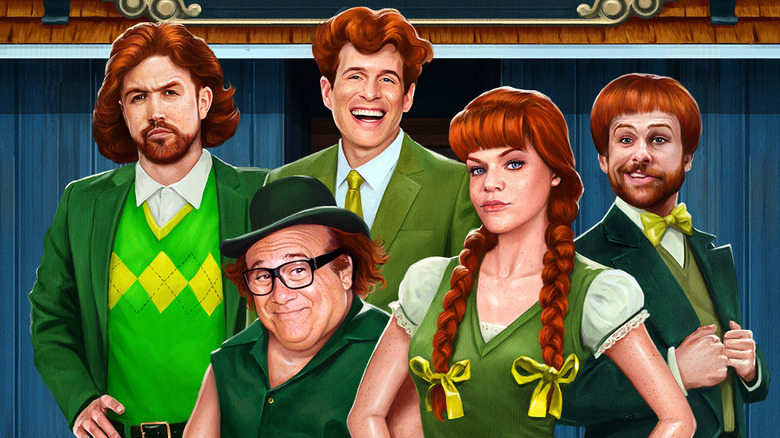 FXX
It's no secret: I love "It's Always Sunny in Philadelphia." I'm clearly not alone, however, as FX shared in their press release that viewers have clocked more than 1.8 billion hours watching the series since its premiere in 2005. That's a lot of time spent hanging out with the gang at Paddy's Pub. "It's Always Sunny" was renewed for four more seasons back in 2020, so we'll get to spend plenty more time with our favorite crew of foul-mouthed maniacs. 
The upcoming premiere will include the first two episodes of the 15th season and will air on FXX on Wednesday, December 1, 2021 at 10 p.m. ET/PT. It will be available to stream the next day on FX on Hulu. We already know from an interview with creator Rob McElhenney that this season will address the COVID-19 pandemic, but there aren't any other details available on the plots for each episode. Per the press release, "This is a season that sees The Gang try to exploit pandemic aid, sidestep cancel culture, evade criminal justice, reflect on their origins, and reconcile their identities and homeland roots."
Check out the new poster for "It's Always Sunny in Philadelphia" season 15 below.
"It's Always Sunny in Philadelphia" follows fallen business tycoon Frank (Danny Devito), sociopathic "ladies' man" Dennis (Glenn Howerton), illiterate janitor Charlie (Charlie Day), gay Catholic security "expert" Mac (McElhenney), and deluded wannabe actress Dee (Kaitlin Olson) as they try to reconcile their bizarre misconceptions about life with, well, reality. 
The series was created by McElhenney, Howerton, and Day, pitched to FX for very little money in return for creative control. Fifteen seasons later, it's one of the biggest pop-culture powerhouses on TV, with a record-breaking run to show for it.
What's Coming in Season 15?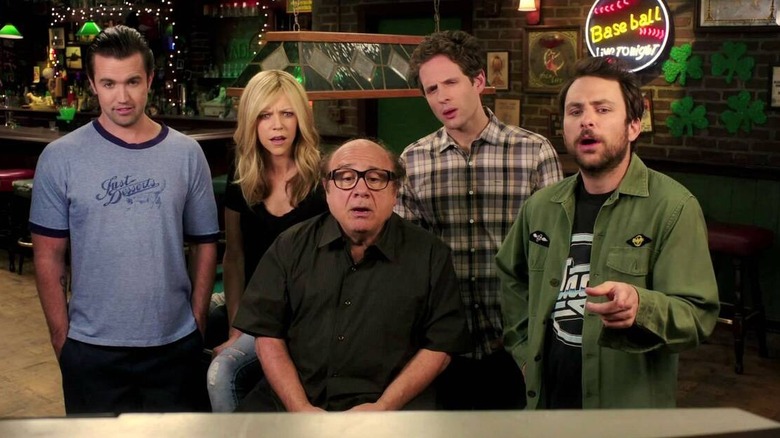 FX
Other than the fact that the season will address the pandemic, what can we expect from season 15? There have been reports of a casting call for a "Danny DeVito double" in Dublin, Ireland, and the season 15 poster plays heavily on Irish stereotypes, so it's entirely possible the Gang will visit their ancestral homeland. After what they did to the Liberty Bell, just imagine if they get their hands on the Blarney Stone! Maybe Charlie will finally capture a real leprechaun and not just a pickpocket with Dwarfism! The possibilities are endless. 
We'll find out exactly what kind of hijinks the gang gets up to when "It's Always Sunny in Philadelphia" returns on December 1, 2021 on FXX.