The Great Outdoors Sequel In The Works, According To Dan Aykroyd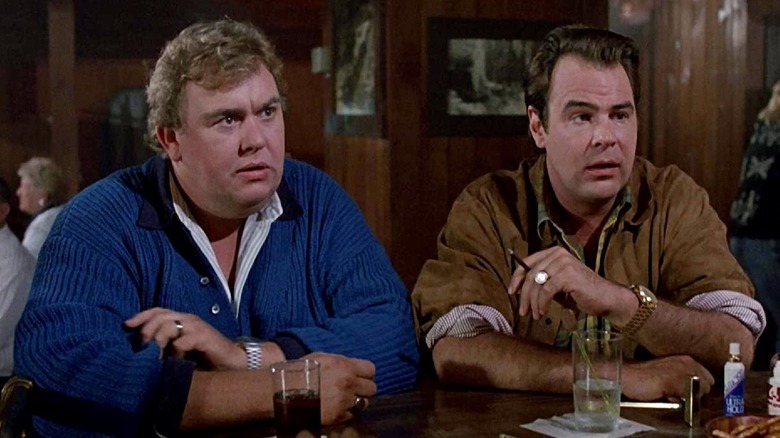 Universal Pictures
One of the more minor asterisks in writer/producer John Hughes' canon is the 1988 comedy "The Great Outdoors," which paired Dan Aykroyd and the late John Candy as mismatched brothers-in-law whose two families come together at a Wisconsin lake resort. 
Slapstick hilarity ensued, including water skiing mishaps, a steak-eating contest and a giant bear attack. The movie, which was the third pairing of Hughes and director Howard Deutch after the teen pictures "Pretty in Pink" and "Some Kind of Wonderful," got lousy reviews and broke even at the box office.
But like mining for zinc, studios are apparently looking for any remaining nostalgic artifact from the '80s to squeeze a dime out of, as Aykroyd has told The Hollywood Reporter that he and Deutch might be re-teaming for the "Great Outdoors" sequel that pretty much no one was asking for:
"Howie Deutch was a really fun director on the picture. He loved handling Candy and me. Howie and I are working on the sequel, called 'The Great Outlaws.' I am looking for the Candy figure. There are some really interesting names, but I can't say who. Howie and I are tickled to bring back Roman as a Ponzi scheme guy who victimizes a federal agent. Who knows? If I find the right partner..."
Memories of Candy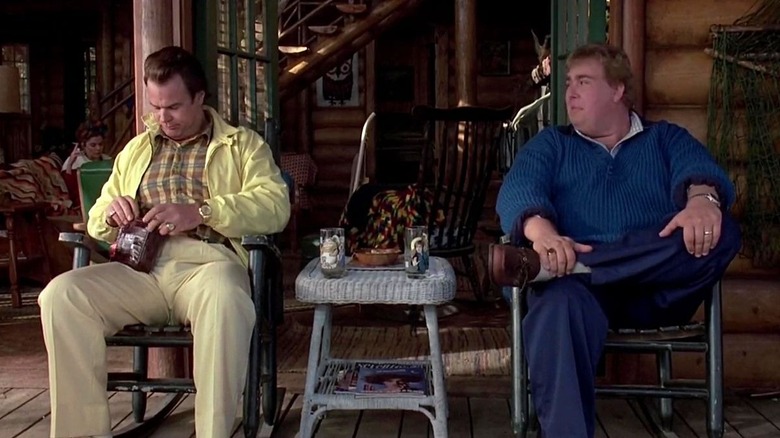 Universal Pictures
By the time "The Great Outdoors" came out both Hughes and Candy had already mined this kind of material for the "Vacation" movies and "Summer Rental," respectively. These days it's mostly remembered as Annette Bening's first movie, or for its fun use of Wilson Pickett's "Land of a Thousand Dances," but with Candy long gone and Aykroyd having mostly receded into other business ventures like hawking vodka, "The Great Outlaws" sounds like it might make a half-decent direct-to-video flick for Universal — like "Beethoven's Big Break" or "Backdraft 2."
Back in 2017 it was reported that the "Jumanji" franchise's Kevin Hart might star in a "Great Outdoors" remake for Universal scripted by Randall Green ("Luca") and produced by Hart and Michael De Luca ("Fifty Shades of Grey"). This remake may or may not still be in development, though it's likely that "The Great Outlaws" is on a separate development track if it is. 
In the same interview Aykroyd shared a fond memory of Candy, whom he also starred with in films like "1941," "The Blues Brothers" and his notorious directorial effort "Nothing But Trouble":
"I remember this one night in Second City Toronto, we were doing this sketch where Dave [Thomas] and I were these two cops, and we were trying to arrest Candy, who was being disorderly," Aykroyd recalled. "And he scooped me up and put me on one shoulder and whipped around and put Dave on the other shoulder and he whirled us around the room. He was very strong."