Matt Smith Says His Cut Star Wars Character Was A 'Big Shift' In The History Of The Franchise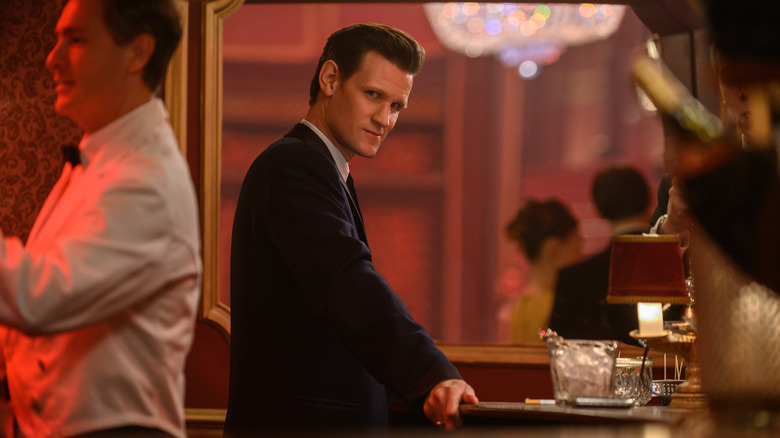 Focus Features
Matt Smith can do it all: "Doctor Who" heartthrob, British royalty in "The Crown," and he most recently gave a performance that was equal parts seductive and alarmingly sinister in Edgar Wright's "Last Night in Soho." He was also in "Terminator Genisys" that one time but, uh, we don't talk about that. In any case, the man obviously has a face made for both the small and big screen, with ample talent and screen presence to spare. 
At one point, however, it looked as if Smith was just about to add "Star Wars" to his already-impressive acting résumé back when "The Rise of Skywalker" was ramping up production. That potential blockbuster gig apparently fell through at one point or another and we've received little to nothing in the way of concrete updates (though there have been plenty of rumors) in the time since ... until now, that is! The actor remains frustratingly tight-lipped about exactly who he might have portrayed — we're assuming he has one or two no-nonsense NDAs hanging over his head — but he does go out of his way to tease just how franchise-altering that role could've been.
Close Doesn't Count in Star Wars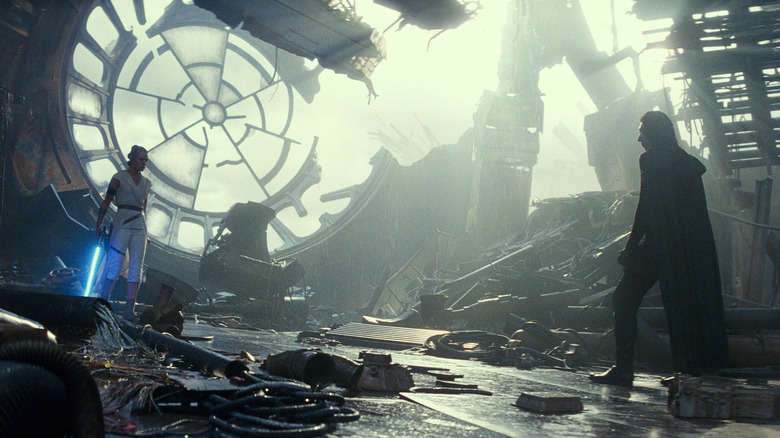 Lucasfilm
Fresh off his impressive turn in "Last Night in Soho," actor Matt Smith has been dutifully making the press rounds and outlets have finally had a chance to press him for some juicy "Star Wars" insights. Remember when the internet was abuzz with the reliably-sourced news that Smith was in talks to join "The Rise of Skywalker" in a major (likely villainous) role? Interestingly, that report never led to any further details and caused a certain amount of confusion among fans when every subsequent piece of marketing kept leaving Smith out of it. Did negotiations fall through? Was the glaring radio silence all part of a secret reveal? Was it ever even true in the first place? Smith himself poured cold water on the rumors and the conclusion to the Skywalker Saga ultimately came and went with a noticeable lack of Matt Smith, but fans haven't been able to forget about Smith's brief dalliance with the franchise.
That's exactly what MTV's Josh Horowitz wanted to get to the bottom of during his Happy Sad Confused podcast and Smith was kind enough to oblige. In a clip of their interview posted on Twitter, Smith expertly sidesteps any major reveals, but does confirm the truth of that original report. Calling the planned role a "big shift in the history of the franchise," Smith spills the details of how it didn't work out:
"We were close to me being in ['The Rise of Skywalker'], but then it just never quite happened. I think the thing they were thinking of me for, eventually the part became obsolete and they didn't need it. So I never got to be in 'Star Wars.' There we are.
...it was a pretty groovy thing. It was a really groovy part in concept. It was a big thing, a big story detail. You know, a transformative 'Star Wars' story detail. But it never quite got over the line."
Smith doesn't confirm or deny the suggestion that he might have been cast as Palpatine's son, who briefly appears in "The Rise of Skywalker" and ignited controversy over some lore-related explanations that never made it into the final film. That said, Smith does mention that the process never progressed to the costuming stage, only "a couple meetings."
Speculation City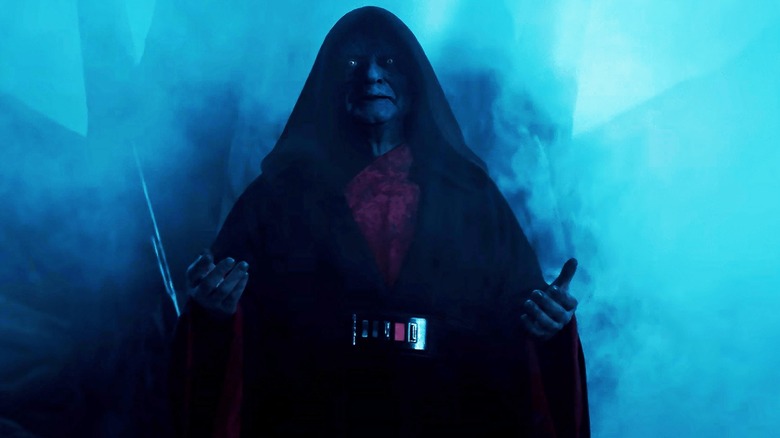 Lucasfilm
So what character could Matt Smith have been originally approached to play? That's the question that has hung over the heads of "Star Wars" fans for years now, especially given the mixed reception to "The Rise of Skywalker." In terms of who might have fit the bill for the magnitude of the role that Smith describes here, the obvious assumption is that it had something to do with the return of Emperor Palpatine himself, perhaps before Ian McDiarmid officially agreed to reprise his role from the Original and Prequel trilogies. The guess about portraying Palpatine's son might seem like a stretch given how little of a role that plays in the movie, but between the directorial change and Carrie Fisher's tragic passing, the script for "The Rise of Skywalker" seemed to be in a near-constant state of flux. Who knows what the plans for the movie may have been at the time?
Another possible candidate could be a villain from even deeper in "Star Wars" lore. You ever hear the tragedy of Darth Plagueis the Wise? The powerful Sith lord predates Palpatine himself and was alleged to have stumbled onto the secret of eternal life, but only received that one memorable on-screen mention in the entire saga. As much as writer Chris Terrio explained that "Palpatine had to be a presence in the film in some way," it could've been neater to skip all that messy resurrection stuff and give an even powerful villain the "Man behind the curtain" role instead. We'll never know exactly how different "The Rise of Skywalker" could have been (though we do have some idea, at least), but it's fun to speculate about all the might-have-been's anyway.
You can see Matt Smith in "Last Night in Soho" in theaters now.