'Star Wars: Episode 9' Casts Matt Smith In Key Role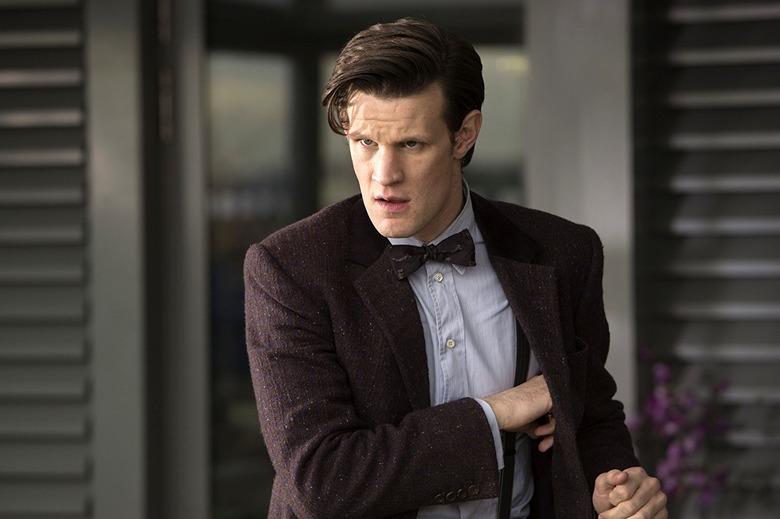 Matt Smith is heading back to space for a key role in Star Wars: Episode 9. The British actor best known for his roles in Doctor Who and The Crown has been cast in the next installment of the Star Wars franchise in an undisclosed, but major, role.Variety reports that Matt Smith is joining the cast of Star Wars: Episode 9 in a "key role." The final installment of the Skywalker saga is currently in the full swing of production in the U.K.
The report didn't reveal what role Smith would be playing, or whether he would be on the side of the First Order or the Resistance. But, considering the franchise's track record with casting pale British dudes, it's likely that he'll be playing a member of the villainous First Order, which is currently led by Adam Driver's Kylo Ren and Domhnall Gleeson's General Hux. Could he be another commanding officer who threatens Kylo and Hux's fragile leadership? Or — with Daisy Ridley throwing off the series' accent association — could he actually join the Resistance? Maybe he'll play one of Rey's three potential fathers that she invites to a Greek island to find out who her parents really are.
But I'm going to venture a guess that he'll play an alien, much like his most famous role. Because this isn't Smith's first journey into a galaxy far, far away. The actor had his breakout role in the long-running British sci-fi show Doctor Who, in which he played the eleventh incarnation of the titular Time Lord for three seasons. Smith later went on to star in Netflix's prestige drama The Crown, for which he earned an Emmy nod, but it seems like he could never shake his sci-fi bug — starring in 2015's much-maligned Terminator Genisys. But his most beloved role (at least for me) will always be as the Eleventh Doctor, so I hope that he won't have to be relegated to villain again just because he looks like one.
Smith joins the current cast which includes Daisy Ridley, John Boyega, Oscar Isaac, and Adam Driver, as well as series newcomers Keri Russell, Richard E. Grant, Dominic Monaghan, and Naomi Ackie. Billy Dee Williams is set to reprise his role as Lando Calrissian, while Carrie Fisher will return as Leia Organa through archival and unreleased footage.
Star Wars: Episode 9 is directed by J.J. Abrams and is set to fly into theaters on December 20, 2019.