HBO Wants A Sopranos Prequel Series, But Creator David Chase Would Rather Make Another Movie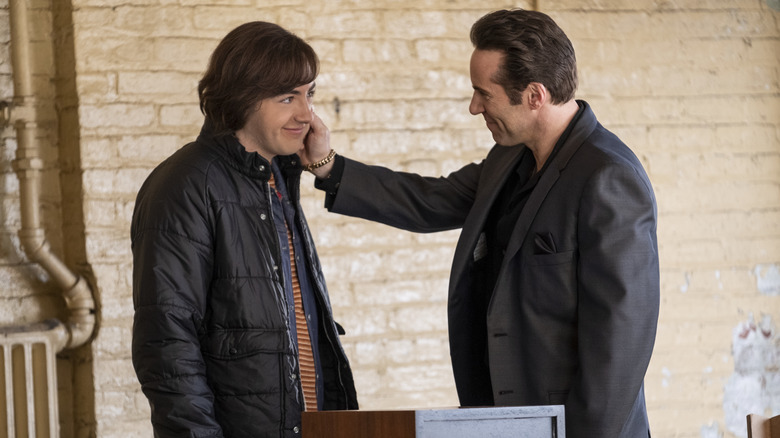 Warner Bros.
It's safe to assume that at some point we're getting more stories set in "The Sopranos" universe. The only question now is how those stories will be told. WarnerMedia, which owns HBO, recently signed a new deal with "Sopranos" creator David Chase to develop new projects, and the minute that news broke, everyone began speculating about the future of "The Sopranos." Not long after the deal was announced, Ann Sarnoff, CEO, Studios and Networks, WarnerMedia, confirmed that there were ongoing conversations with Chase regarding more "Sopranos" material. But here's where things get a little sticky. WarnerMedia wants Chase to whip them up a new "Sopranos" prequel TV series, but Chase would rather make another prequel movie akin to the recent "The Many Saints of Newark." 
It Broke The Machine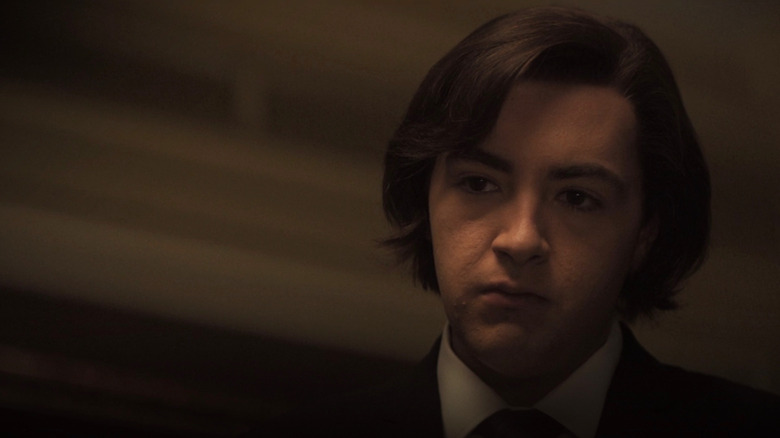 Warner Bros.
While "The Many Saints of Newark" didn't do so well at the box office, the "Sopranos" prequel movie was a big hit on HBO Max, and also rekindled interest in "The Sopranos" TV series. Not long after the movie's release, WarnerMedia signed a new deal with "Sopranos" creator David Chase to create new projects. And not long after that, Ann Sarnoff, CEO, Studios and Networks, WarnerMedia, said: "We're talking to ['Sopranos' creator] David [Chase] about a new series, 'Sopranos' related, on HBO Max."
As you can see above, Sarnoff specifically says WarnerMedia wants "a new series." And that's where the problems begin. Speaking with The Hollywood Reporter, David Chase said he's not really into the idea of another "Sopranos" TV series: 
"Well, of course, the movie didn't do well in theaters, but it, like, broke the machine on streaming — it was huge. So now they want me to do another series of 'Sopranos' from the time the movie ends until the time the series begins. I'm not that anxious to do it."
However, Chase is open to at least one more prequel movie: "I would do one more movie. Yeah. Because I have an idea for that."
An Incredible Character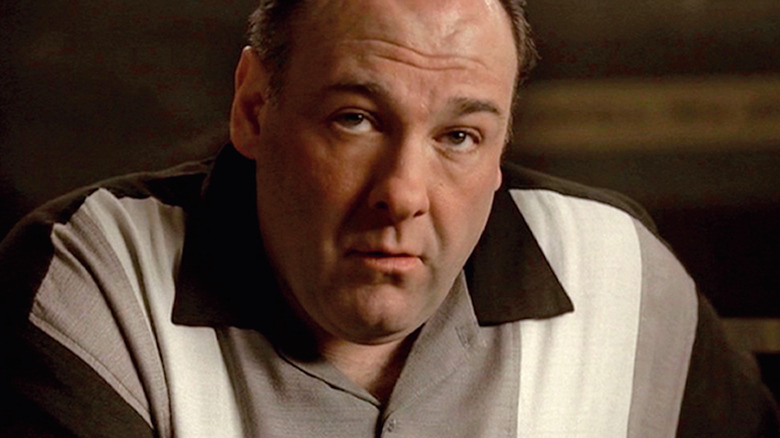 HBO
If Chase does get to make his movie, he already has a great young Tony Soprano lined up in Michael Gandolfini. Gandolfini is the son of the late James Gandolfini, and stepped into his father's shoes to play young Tony in "The Many Saints of Newark." When asked if he would play the part again, the younger Gandolfini said: 
"This is such an incredible character and incredible group of actors and incredible filmmakers that I learned so much. This is going to jump to the priority to get to work with David [Chase] or anyone again. But I am not so much interested in playing 30-year-old Tony. I think if there's an interesting part after this movie, before the show, that we can explore something about Tony that hasn't been explored, in his youth, in his 20s. After that, we're getting a little too old."
For his part, Chase has said that if he makes another movie, it would focus on Tony in his 20s. Now I guess we just have to wait and see what happens. Will WarnerMedia keep throwing money at Chase until he agrees to make a series? Or will he hold out for his movie idea?