David Chase Signs Huge HBO Deal, Could This Mean More Sopranos?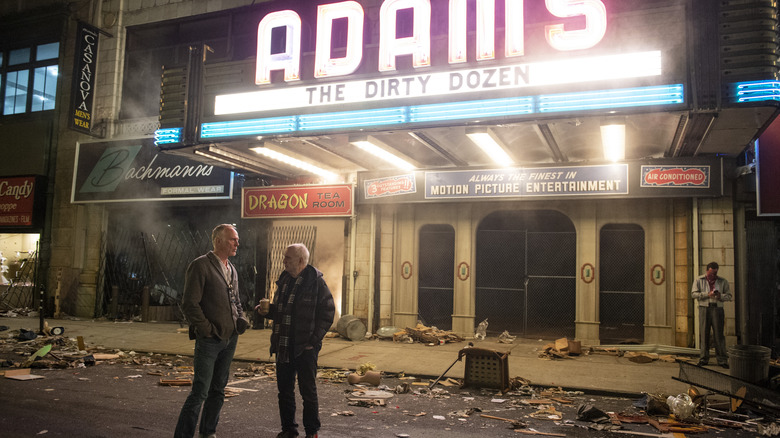 Warner Bros.
"The Sopranos" prequel movie "The Many Saints of Newark" is now streaming on HBO Max, and it's not going to be the last time we'll see something new from "Sopranos" creator David Chase on HBO. Chase has just signed a five-year, first-look deal to develop content for HBO, HBO Max, and Warner Bros. Pictures Group. As of right now, there's no indication of what Chase is going to end up making, but everyone will automatically assume this means more "Sopranos." Again: there's no confirmation of that happening, but Chase has indicated he's not entirely against the idea of making something else set in "The Sopranos" world. 
A Five-Year Deal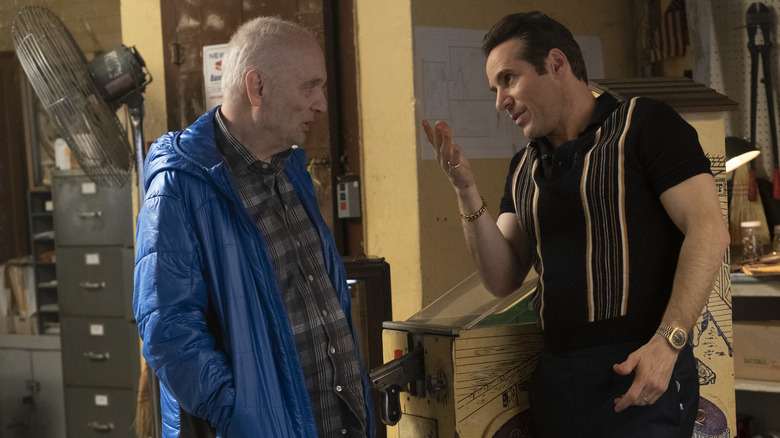 Warner Bros.
THR is reporting that "Sopranos" creator David Chase just signed a huge five-year, first-look deal with the company to develop content for HBO, HBO Max, and Warner Bros. Casey Bloys, chief content officer of HBO and HBO Max, said of the deal: 
"David Chase is one of the most gifted storytellers working in the film and television industry. HBO has had a long and celebrated creative partnership with David, and this deal affords us a wonderful opportunity to continue this relationship at HBO and HBO Max."
And Toby Emmerich, chairman of Warner Bros. Pictures Group added: 
"David has a singular voice and is a gifted writer and filmmaker. His work is pure and authentic, and highly compelling for a broad audience. The critical reception of The Many Saints of Newark speaks to David's mastery of both film and television. We are thrilled to keep David in the Warner Bros. family."
Chase created "The Sopranos" and co-wrote the new movie "The Many Saints of Newark," which features younger incarnations of several "Sopranos" characters. His other credits include shows such as "The Rockford Files," "I'll Fly Away," and "Northern Exposure." He also directed the film "Not Fade Away."
More Sopranos?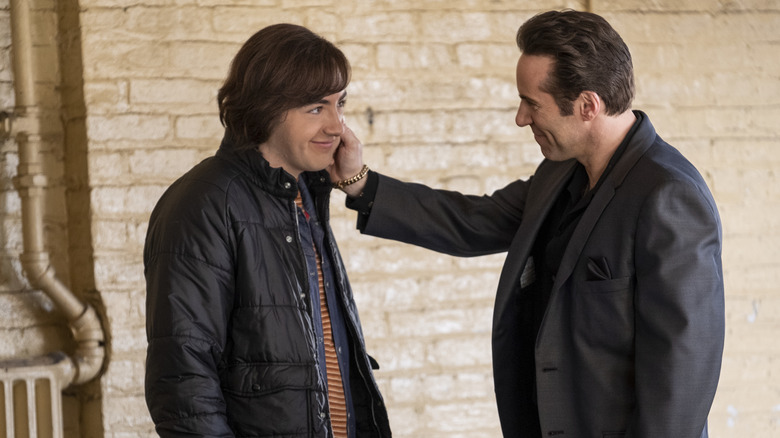 Warner Bros.
The question everyone will ask when they see this news is: are we getting more "Sopranos"? A new TV series sounds kind of unlikely, and also kind of like a bad idea, at least in my opinion. But another prequel movie could certainly work, especially if Michael Gandolfini returns to play young Tony Soprano once again. Gandolfini is certainly open to the idea, telling Uproxx:
"This is such an incredible character and incredible group of actors and incredible filmmakers that I learned so much. This is going to jump to the priority to get to work with David [Chase] or anyone again. But I am not so much interested in playing 30-year-old Tony. I think if there's an interesting part after this movie, before the show, that we can explore something about Tony that hasn't been explored, in his youth, in his 20s. After that, we're getting a little too old."
When asked if he would make more "Sopranos," Chase previously said: "I'm much more interested in doing other things. Much more. In fact, when we first started, the studio used to talk about doing a sequel, and I was like yeah, dream on."
However, he did add: "There's only one way that I would do it, and that was if ['Sopranos' writer] Terry [Winter] and I could write the script together. That I would do," and continued that if he did return to this world, it would be "a sequel" to "The Many Saints of Newark." "In other words, what happens after this movie's over, before the TV show starts," Chase told Deadline, adding: 
"With Tony in his 20s. That would be interesting to do, and there's a lot of stories that exist already because of the mythology, and working with Terry would be great. He and I in that world again, I think we'd have a good time. I wouldn't do it on my own, and I would not do it with anybody else. If Warners wanted it, they own it, they can do whatever they want."