The Morning Watch: Behind The Scenes Of The Suicide Squad, Marvel's What If...? Honest Trailer & More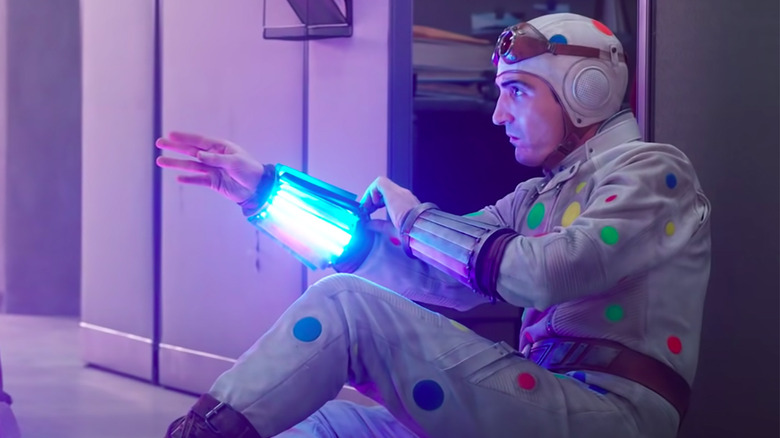 Warner Bros. Pictures
(The Morning Watch is a recurring feature that highlights a handful of noteworthy videos from around the web. They could be video essays, fan-made productions, featurettes, short films, hilarious sketches, or just anything that has to do with our favorite movies and TV shows.)
In this edition, go behind the scenes of "The Suicide Squad" to find out how James Gunn brought together this ragtag team of not-so-good guys to take on a giant starfish and save the world. Plus, listen as the Honest Trailer for Marvel's "What If...?" animated series takes some jabs at the multiverse anthology series. And finally, see what happens when Peppa Pig turns to a life of crime in a "Robot Chicken" parody of "Lock, Stock, and Two Smoking Barrels."
Behind the Scenes of The Suicide Squad
First up, now that "The Suicide Squad" is available on Blu-ray and DVD, Warner Bros. Pictures has released an 11-minute featurette that goes behind the scenes of the DC Comics movie from director James Gunn. Learn about the comic origins of this version of the team, find out a little more about some of the primary characters and the stars bringing them to life, and see a bunch of footage from the film's massive sets.
Marvel's What If...? Honest Trailer
Next, Screen Junkies is here to take some shots at Marvel's "What If...?" animated series with an Honest Trailer, especially the lame humor that comes through in the writing, and the fact that the animated versions of Marvel's superheroes look like caricatures from the county fair. But perhaps the most egregious issue is that the series doesn't really feel like it comes with any weight. It's kind of a shame that this is how we get the final performance from Chadwick Boseman as T'Challa.
Lock, Stock and Two Smoking Pigs
Finally, "Robot Chicken" takes the family friendly "Peppa Pig" and puts her smack-dab in the middle of Guy Ritchie's "Lock, Stock, and Two Smoking Barrels." Peppa Pig ruins Zoe Zebra's stuffed monkey and recruits a team of hardened criminals to help her steal a replacement. It's an adorably vulgar and violent take on the children's character that might make the real thing slightly more tolerable as you kids keep watching the series over and over again.