Everything We Know About The True Lies TV Show So Far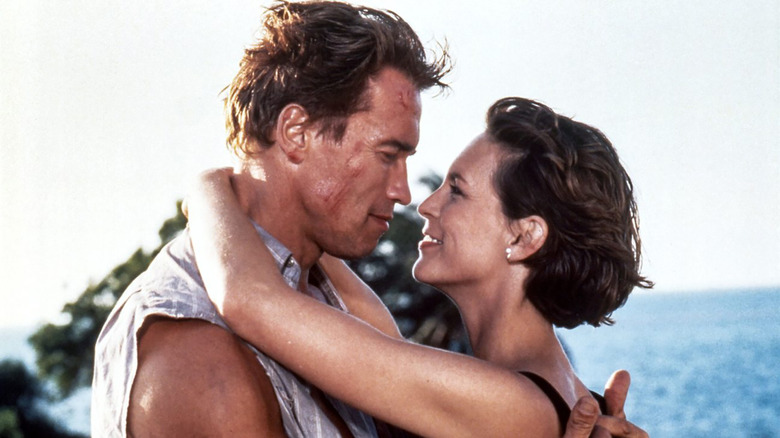 20th Century Fox
Between "Terminator 2: Judgement Day" and "Titanic," James Cameron directed an action comedy starring Arnold Schwarzenegger and Jamie Lee Curtis called "True Lies." The story follows Schwarzenegger as a government agent struggling to balance his double life as a spy with his familial responsibilities. It was the first film to cost $100 million dollars, was nominated at the Academy Awards in the Best Visual Effects category, earned Cameron a Saturn Award for Best Director, and a Golden Globe Award for Best Actress – Motion Picture Musical or Comedy for Jamie Lee Curtis. There have been murmurs of a sequel, as well as a now-defunct series for Disney+ from the filmmaker McG, but CBS has ordered a pilot for a series reboot of "True Lies," and it's actually happening.
Written by Matt Nix ("Burn Notice," "The Gifted") and directed by Anthony Hemingway ("American Crime Story," "True Blood," "Shameless"), the "True Lies" series will follow a similar plot, while seemingly putting more emphasis on the female role. According to Deadline:
Shocked to discover that her bland and unremarkable computer consultant husband (Steve Howey) is a skilled international spy, an unfulfilled suburban housewife (Ginger Gonzaga) is propelled into a life of danger and adventure when she's recruited to work alongside him to save the world as they try to revitalize their passionless marriage.
Nix and Hemingway are serving as executive producers alongside Lightstorm's Cameron and Rae Sanchini, McG, Josh Levy (through he and Nix's Flying Glass of Milk Productions), and Mary Viola and Corey Marsh of Wonderland Sound and Vision. Sean Hoagland and Whitney Davis are co-executive producing.
Who Will Star in True Lies?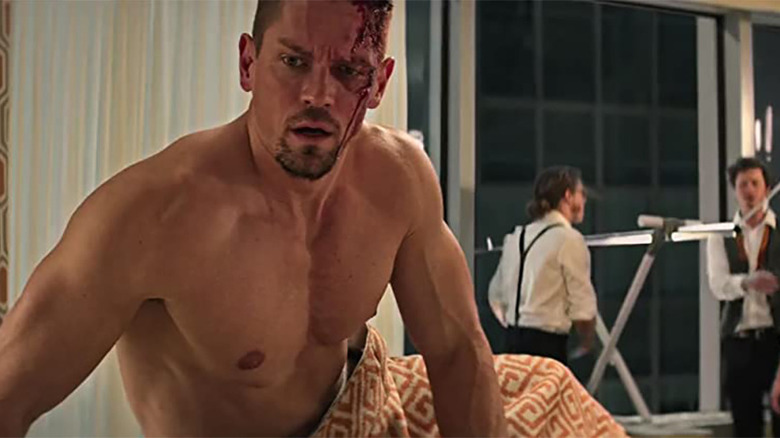 Netflix
Steve Howey of "Shameless," "Reba," and "Something Borrowed" fame will play the role originated by Schwarzenegger, with comedian Ginger Gonzaga of "The Morning After" and the upcoming "She-Hulk" set to take the reins from Jamie Lee Curtis. Omar Miller of "Ballers," and "The Rise of the Teenage Mutant Ninja Turtles" has been cast to play Gib, the logistics supervisor for the spies, Erica Hernandez ("Mission Unstoppable," "Bridge and Tunnel") will play one of Harry's fellow operatives, and Mike O'Gorman is playing an undercover operative posing as a computer salesman. 
All involved have both comedy and action credits to their name, an incredibly smart casting decision when revisiting an IP as well-loved as "True Lies."
How Will True Lies the Series Differ?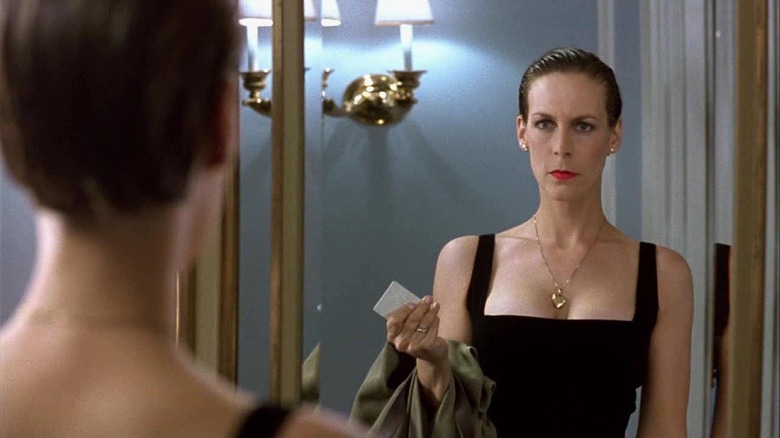 20th Century Fox
Despite the film's legacy, "True Lies" is not without its justifiable detractors. When the film was first released, many critics called the film misogynistic (in large part due to that scene of Jamie Lee Curtis), and there were calls for banning the film due to its offensive portrayal of Arab and Muslim communities. Hopefully, the "True Lies" series will be less stereotypically xenophobic compared to the film. Additionally, comedy has changed dramatically since 1994, especially in regard to domestic "Wow, isn't marriage hard?" humor, so it'll be interesting to see how Nix tackles the relatable comedy aspect of "True Lies." What's most exciting, though, is that this series is coming out during a time where action thrives on television. It won't cost nearly as much as the "True Lies" film did to deliver high-octane action, so we can prepare for some quality thrills.