Denis Villeneuve Explains Why He Insisted On Dune Being Framed As 'Part One'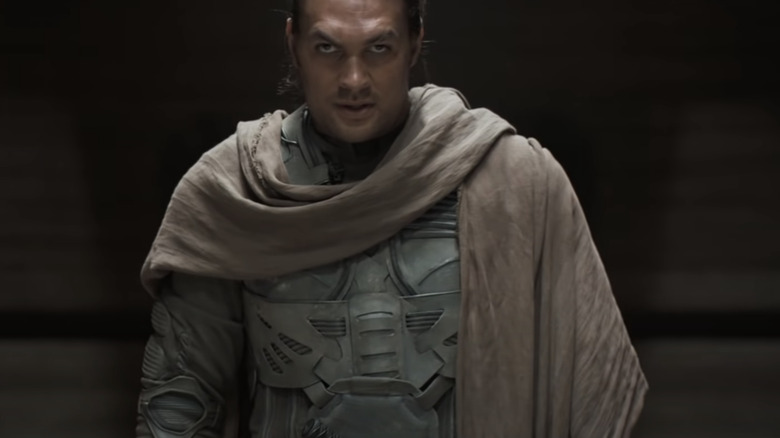 Warner Bros.
If you haven't heard, the movie we've all been calling "Dune," based on the classic science-fiction novel by Frank Herbert, actually bills itself as "Dune Part One" when its title first appears onscreen. Director Denis Villeneuve originally wanted to film Part One and Part Two back to back, but that didn't happen, and over the last year, there's been some concern over whether or not moviegoers would ever get to see "Part Two" of "Dune."
While critically well-regarded, Villeneuve's last film, "Blade Runner 2049," was a commercial disappointment. The pandemic and the decision on the part of Warner Bros. to give all of its 2021 slate a simultaneous release in theaters and on HBO Max have furthermore thrown into question the commercial viability of a big-budget epic like "Dune."
In a new interview with Total Film, Villeneuve explained why he sees having "Part One" in the title as an essential part of the setup for "Dune," since the story is left half-finished by the end. He explained:
"For me it was necessary. ['Dune'] was always meant to be a two-part movie and it was always meant to have 'Part One' at the beginning because I feel like it would be misleading and dishonest to pretend that it's the whole story being told in a single movie. I wanted the audience to understand, right from the start, that they were about to see the first part of a bigger story."
Not Shooting Back to Back Was a Blessing in Disguise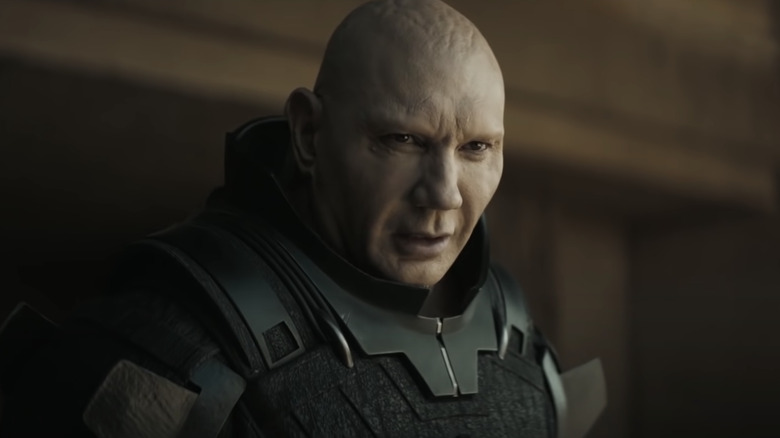 Warner Bros.
Villeneuve further elaborated on why not shooting both parts of "Dune" back to back may have been a blessing in disguise for him:
"That's what my first idea was, to shoot them together. Then, like the Lord of the Rings, release one after the other, a year apart. But that was too expensive. And frankly, I'm grateful that it didn't happen as I wished because I would have been too exhausted. During the first one, I needed all my stamina – I needed all my energy. It would have been too much to do both back-to-back shooting in the desert. I learned so much [while filming] Part One that, if ever it happens, I can make a better movie with Part Two. And I'm grateful that it happened in this way. I prefer to be in this position right now than having shot both movies back-to-back and having regrets because I was too tired."
"Dune" opened abroad a week before its domestic debut, and anecdotally, I happened to see the film on a Wednesday evening, the sixth day of its release in Japan. Granted, it was a weeknight, and I was in an auditorium with slightly more expensive deluxe seats ... but I was literally the only person in that theater. Having a private screening where I could sit back and enjoy the thunderous Hans Zimmer score with a solid sound system was good news for me personally—a once-in-a-lifetime moviegoing experience I'll not soon forget. However, it might be bad news for the film's sustained international box office.
"Dune" opened strong globally, but will it have legs? If it doesn't, fans can at least take comfort in knowing that it could still get a sequel even it if underperforms.
"Dune" is in U.S. theaters and on HBO Max as of late Thursday, October 21, 2021.