Chris Pratt Was Championed For Guardians Of The Galaxy By A Surprising Supporter Outside Marvel Studios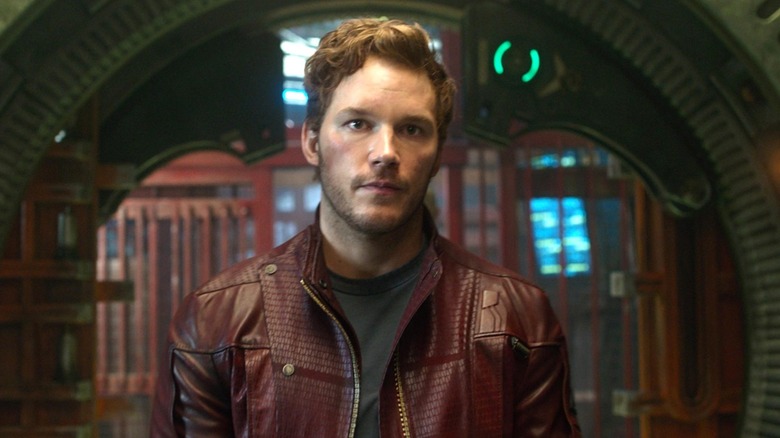 Marvel Studios
In hindsight, Chris Pratt was the obvious choice for Peter Quill aka Star-Lord, the brash, earnestly goofy leader of the Guardians of the Galaxy. It's almost impossible to see anybody else in the role at this point, but it's easy to forget that he was far from the obvious superhero choice when James Gunn was casting his wildly different MCU entry.
We have a new book out now that goes in-depth behind the scenes of the MCU called "The Story of Marvel Studios," which our own Ethan Anderton reviewed for /Film and in that book we get some glimpses at the difficult casting process for Pratt.
Fear of Rejection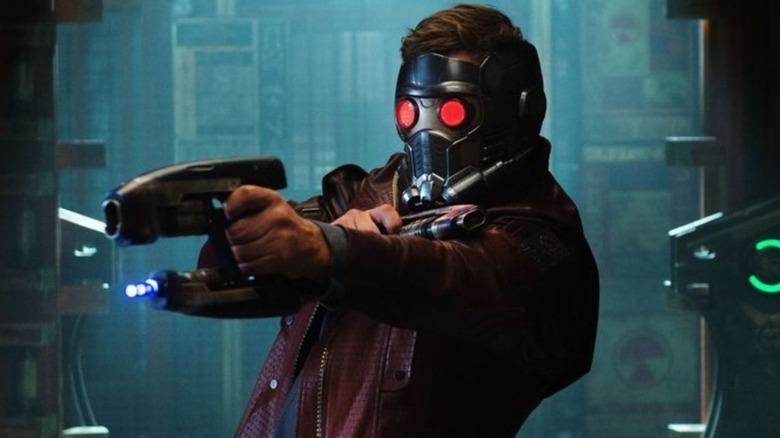 Marvel Studios
In the book it is revealed that Pratt's casting was thanks to a lot of different people throughout the process. Author Aileen Erin, who just so happens to be married to big Marvel producer Jeremy Latcham, championed Pratt for the part pointing out his comedic chops on "Parks and Rec" and his recent physical transformation from schlubby Andy Dwyer to a Navy SEAL in "Zero Dark Thirty."
There were other forces pushing Pratt and Gunn together, notably casting director Sarah Finn and Pratt's manager.
Pratt passed on auditioning for the role that would define him on the big screen multiple times and he was pretty open about the reasoning: his own insecurities.
"I honestly don't know why I didn't audition. I think maybe because I was a little afraid of the rejection that would come if I did. I'd auditioned for movies like that in the past and not gotten callbacks."
We don't know why Gunn wasn't instantly keen on Pratt, but when Finn finally got those two in a room together it was an instant "you're hired" moment, despite the actor having put most of his weight back on.
Heavy or Not, Here He Comes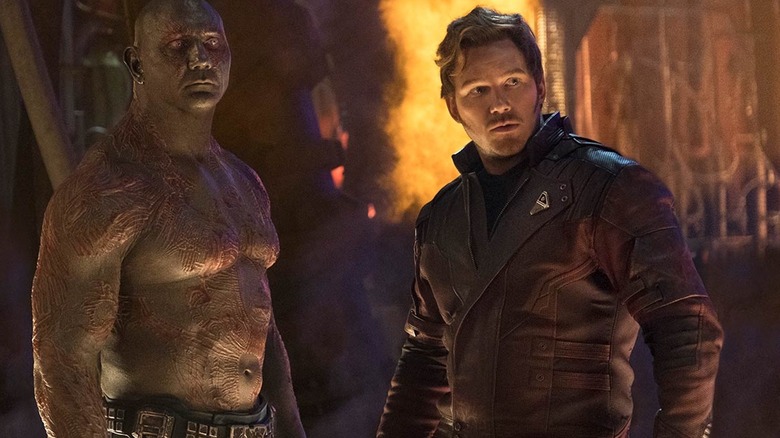 Marvel Studios
When the audition finally came Pratt said he was tipping the scales at around 285, another reason for him to doubt that he was right for the star of a new superhero movie. But Gunn recalled that the moment Pratt started reading he knew they had their guy, heavy or not. 
"Honest to god, less than twenty seconds into him reading I turned to Sarah and said, He's the guy.' I knew it. He was great. I knew he was gonna lose weight. But I also knew that, even if he still remained heavier, he was still gonna be the best Star-Lord. He had a charm and a vulnerability and a humor and a softness to him that was very different from the other characters in the MCU, and that was very different from other present-day movie stars. And he is a movie star."
What I love about that particular quote from Gunn is that it sounds like he would have been just as fine with Pratt being a chubby Star-Lord as he was with the super shredded version we ended up getting.
All this goes to show that the stars still have to align even for something that seems as much of a no-brainer as Chris Pratt playing Star-Lord. It took Gunn being convinced to audition Pratt and the people around Pratt to convince him he was good enough to read for a role he wasn't sure they would let him play.