The Best Movies And TV Shows Leaving Netflix In November 2021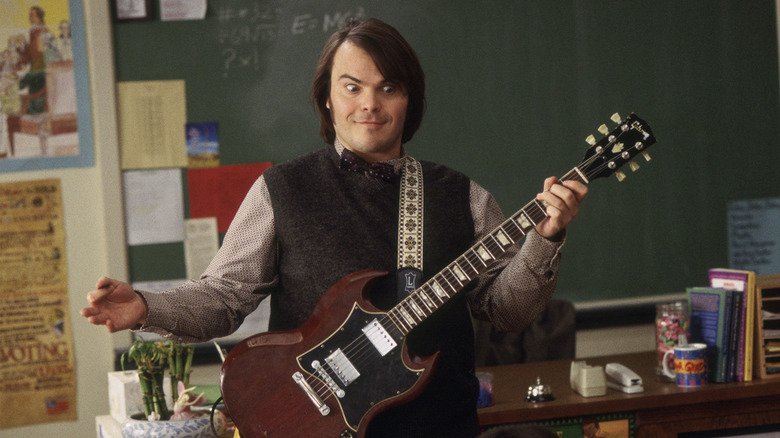 Paramount Pictures
After Halloween season is over with, it'll probably be a good idea to hunker down at home and not leave the house until the new year begins. The weather is going to get worse, people are going to be spreading sickness, and it's just a bad time to do anything other than curling up on your couch with a blanket and a nice movie or TV show. Thankfully, we've got some titles you can prioritize (after you've watched what's leaving in October) with the full list of TV shows and movies leaving Netflix in November.
Fruitvale Station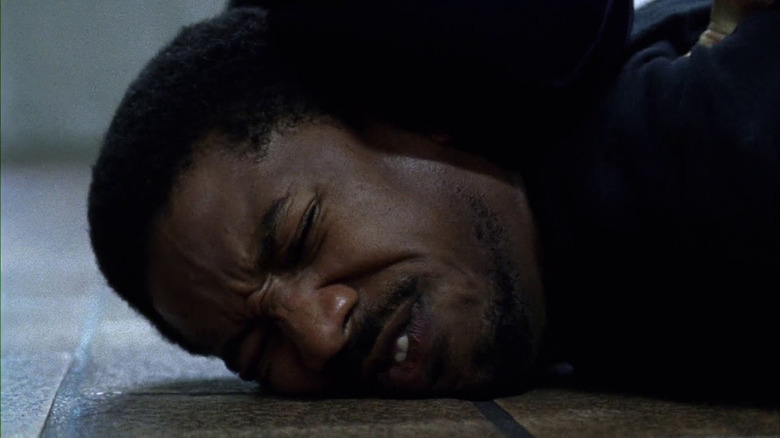 The Weinstein Company
Featuring a breakthrough performance by Michael B. Jordan, "Fruitvale Station" is based on the events that led to the death of Oscar Grant, a young man killed in 2009 by a Bay Area Rapid Transit (BART) police officer at the Fruitvale district station in Oakland. The film follows Grant going about his normal business throughout the day, humanizing the man who became a headline in the wake of his unjust death at the hands of police. This wasn't just another news story from the police blotter, this was an absolute tragedy that shows one of the many, many instances where officers of the law misuse their authority and power. Selected for the 2013 Sundance Film Festival, the film marks the feature directorial debut of Ryan Coogler, who would go on to direct Jordan in both "Creed" and "Black Panther." (Leaving November 11)
Beverly Hills Ninja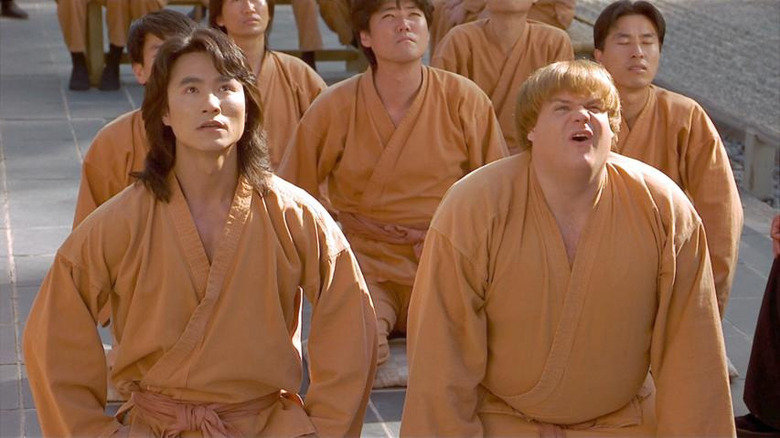 Sony Pictures
All right, we'll be the first to admit that "Beverly Hills Ninja" isn't a good movie by any stretch of the imagination. But sometimes you just miss Chris Farley and you want to see as much of him as you can get. "Mortal Kombat" star Robin Shou has the task of trying to reel in the "SNL" legend as he pratfalls and stumbles his way through the ninja arts in a movie that's trying to be "Beverly Hills Cop" (including a role for Chris Rock) but never really feels like it lands. But there are moments where it's absolutely worth paying attention to, such as the interaction with Will Sasso, the "MadTV" version of Chris Farley. This is a good one to just toss on in the background. (Leaving November 21)
A Knight's Tale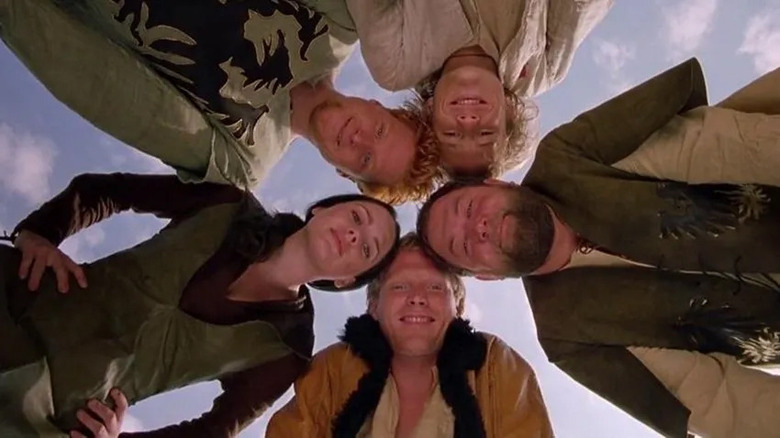 Sony Pictures
"A Knight's Tale" remains one of the most throughly entertaining movies set during the medieval times. Comedy, action, romance, Heath Ledger and Paul Bettany? This movie has it all. Perhaps one of the most satisfying parts of the film is the unique soundtrack, which uses modern rock tracks throughout instead of only an orchestral score. Honestly, I wish more period movies would follow suit. This movie may actually be one of the best of the 2000s, a shining example of perfectly good filmmaking at a time when teenage rom-coms and mostly bad superhero movies were taking over the box office. (Leaving November 30)
Chef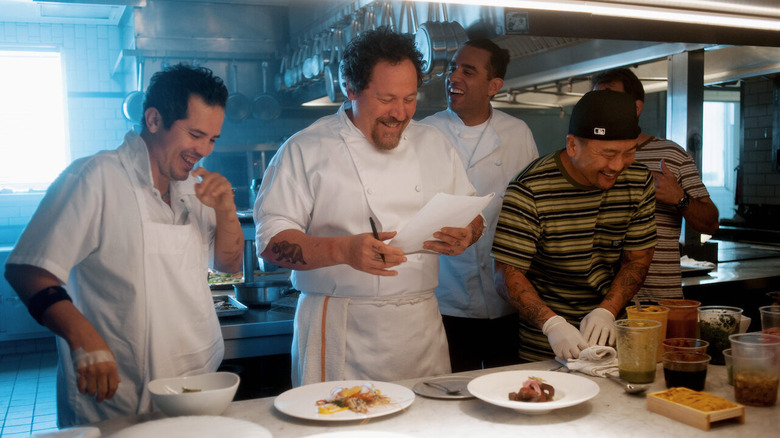 Open Road Films
Though Jon Favreau is most celebrated for kicking off the Marvel Cinematic Universe with "Iron Man" and giving us a modern holiday classic in the form of "Elf," his smaller productions are worth paying attention to as well. "Chef" is one of those movies where the delicious food is the real star, but there's a lovely story and characters to go along with it. Favreau plays a head chef at a popular upscale restaurant who gets fed up with the system and decides to head out on his own to start his own food truck and reignite his passion for cooking. John Leguizamo, Sofia Vergara, Bobby Cannavale, Scarlett Johansson, Dustin Hoffman, and Oliver Platt also star, and keep an eye out for Robert Downey Jr. too. (Leaving November 30)
School of Rock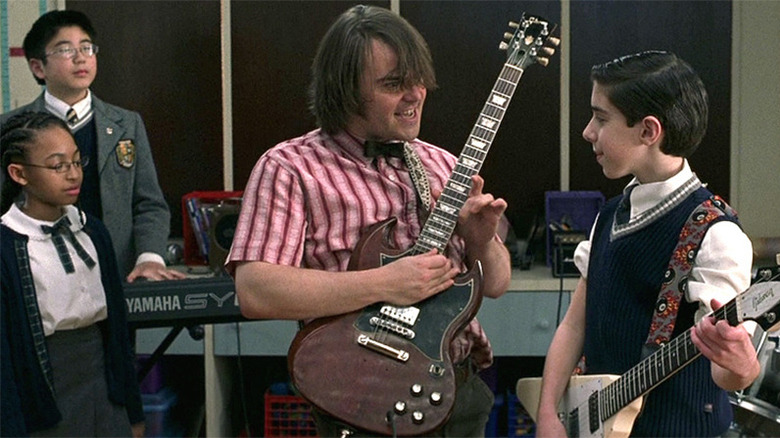 Paramount Pictures
It's almost impossible to find a family friendly comedy anywhere near as good as "School of Rock" these days. Jack Black is at his best in this role of a lazy rocker who finds renewed enthusiasm when he poses as a substitute teacher at a private school and finds a talented group of kids that he wants to turn into a sensation at a local Battle of the Bands competition. It's a little edgy for family fare without being inappropriate, and it pushes a love of music, self-respect, confidence, and following your heart radio. Plus, it's a real musical education on some of the best rock music ever. (Leaving November 30).
Movies And TV Shows Leaving Netflix In November 2021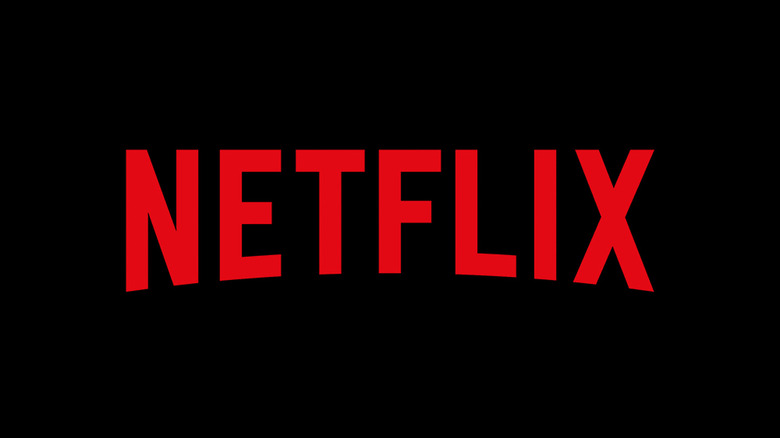 Netflix
Leaving 11/1/21
My Little Pony Equestria Girls: Legend of Everfree
My Little Pony: Happy Birthday to You!
Leaving 11/4/21
Bucket List
The Lovers
Leaving 11/5/21
The Late Bloomer
Leaving 11/7/21
Sleepless
Leaving 11/10/21
A Single Man
Leaving 11/11/21
Fruitvale Station
Leaving 11/14/21
America's Next Top Model: Season 19
America's Next Top Model: Season 20
K-on! the movie
K-On!: Seasons 1-2
Survivor: Season 20: Heroes vs Villains
Survivor: Season 28: Cagayan
Leaving 11/15/21
Safe House
Leaving 11/17/21
Naomi and Ely's No Kiss List
Leaving 11/19/21
Spy Kids: All the Time in the World
Leaving 11/21/21
Beverly Hills Ninja
Machete Kills
Leaving 11/26/21
Broadchurch: Seasons 1-3
Leaving 11/29/21
Man Down: Seasons 1-4
Leaving 11/30/21
3 Days to Kill
A Knight's Tale
American Outlaws
Are You The One: Seasons 1-2
Battlefield Earth
Chef
Clear and Present Danger
Freedom Writers
Glee: Seasons 1-6
The Happytime Murders
Ink Master: Seasons 1-2
Letters to Juliet
The Lincoln Lawyer
Million Dollar Baby
Peppermint
Pineapple Express
Rake: Seasons 1-4
Richard Pryor: Live in Concert
School of Rock
Stargate SG-1: Seasons 1-10
TURN: Washington's Spies: Seasons 1-4
Waterworld