The Best Movies And TV Shows Leaving Netflix In October 2021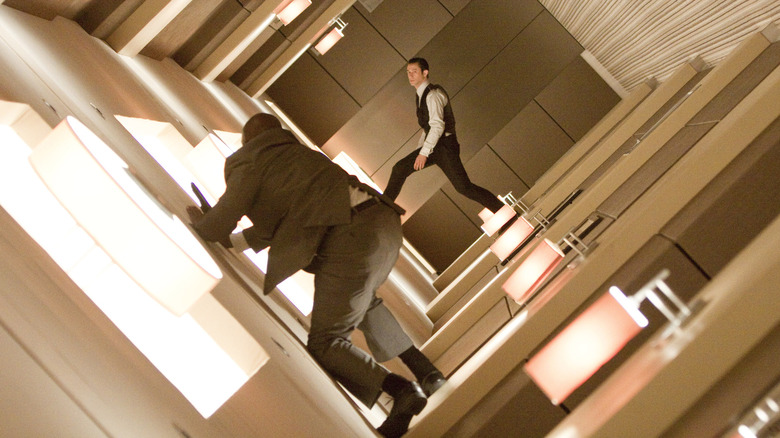 Warner Bros. Pictures
Spooky season is almost here, but before you fill your yard with jack-o-lanterns and your home with jack-o-lanterns and your body with jack-o-lanterns (AKA that sweet pumpkin spice drip), you have some streaming to do. As per usual, Netflix is rearranging their lineup and some classics will be disappearing into the ether, never to be seen again (kind of). Lucky for you, we're giving you a heads up, so you have plenty of time to catch some of your favorite movies and TV shows before they shuffle off the mortal coil that is your Netflix queue. We recommend you get these in before October even starts, that way you have plenty of time for all of your favorite horror movies. 
Keep strolling to check out some of the best films and TV shows that will be leaving Netflix this October, plus the whole list of everything that's going away, whether we like it or not. We're considerate like that.
Inception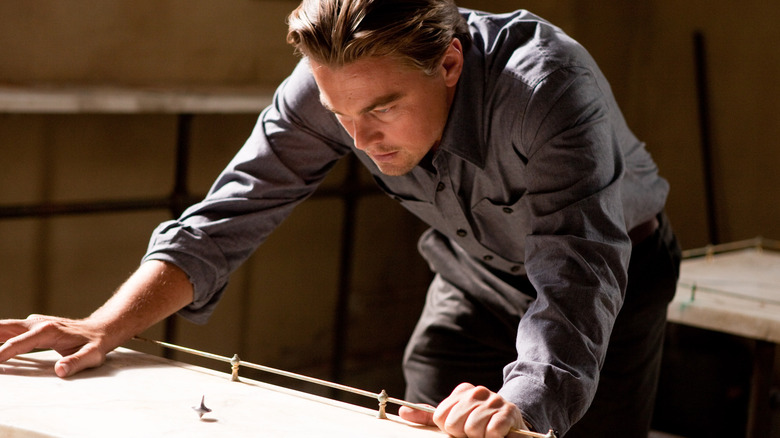 Warner Bros. Pictures
We all have that one friend who is way too into "Inception." You know, the person who has read every online theory and (after many a re-watch) has picked up on every easter egg. It might be a little too into itself, but you can't deny that "Inception" has flair. From the bombastic soundtrack to the truly excellent cast and the immersive writing, this movie feels like it's giving you everything its got. Not a single punch is pulled. Plus, haven't you been meaning to watch this puppy again so you can be reminded of all the ways "Tenet" let you down? It might make you mad or disappointed, but it's still gonna show you a good time.
Ferris Bueller's Day Off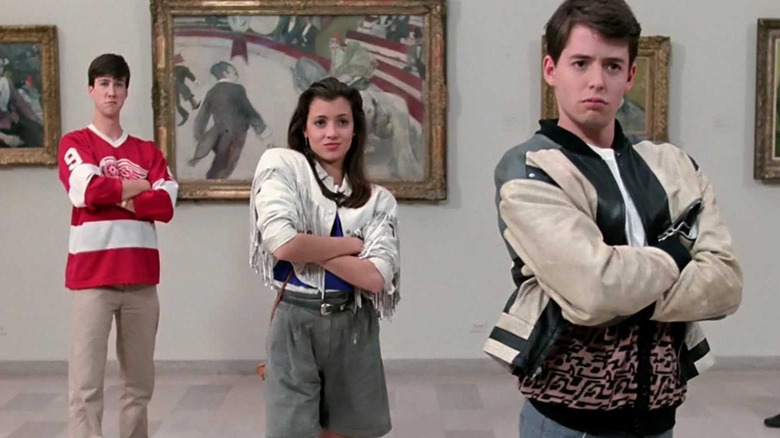 Paramount Pictures
This is a sign that you should call out of work tomorrow and have a mimosa for breakfast and wear your PJs all day and watch "Ferris Bueller's Day Off." I mean, you could also steal a car and go to a museum, but I don't know what the COVID restrictions are like in your area, and I don't want to make assumptions about your hot wiring skills. What I do know is that this is arguably the coolest of John Hughes' slew of teen films and it's also a very sweet love letter to Chicago. It's a true classic, the kind of film you have to finish when you catch it on TV, whether you had plans for the rest of the day or not.
Catch Me If You Can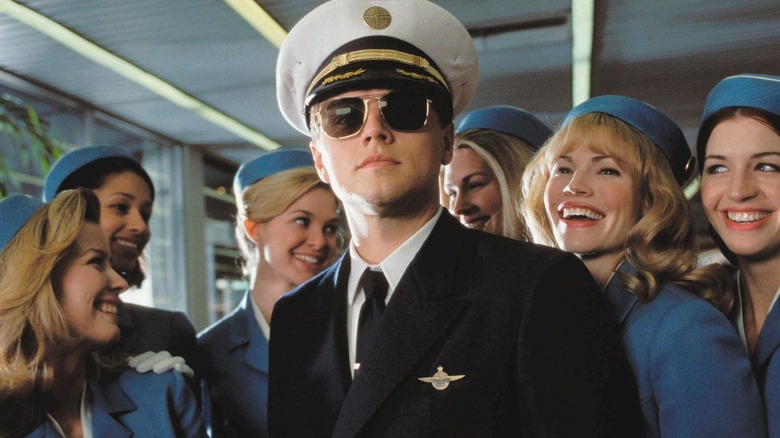 DreamWorks Pictures
It seems like once every few years we learn about another new grift that Frank Abagnale has managed to pull (or rather, that he claimed to have pulled off). Part of me thinks maybe Steven Spielberg should have never made a movie about his life because so much of the film just feels like a very weird (and also very sad) story Abagnale keeps telling himself. And, yet, the other part of me doesn't care, because even if "Catch Me If You Can" is 95% fiction and 5% truth, it's still a really fun fiction. It's one of those movies you can watch with your family, stretched out on the couch while you share a big bowl of popcorn. It's just easy like that.
Legally Blonde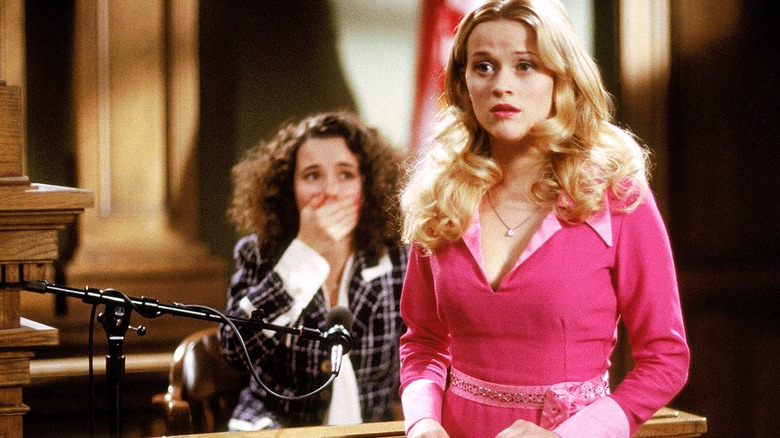 Metro-Goldwyn-Mayer
It's always a good time to watch "Legally Blonde," but now is an even better time than normal because "Legally Blonde 3" is coming and Mindy Kaling is directing! To get you ready for Elle Woods return to ... whatever she'll be returning to ... you're going to want to put on your cutest outfit and press play on this delightful film. We'll take any excuse to get nostalgic for the early aughts, even if it involves having to come face-to-face with a time where we all chose, of our own volition, to wear low-rise pants. Some regrets will live on in our mind forever and will haunt us until our very last breath, but watching this movie (again) will not be one of them.
Billy on the Street: Seasons 1-5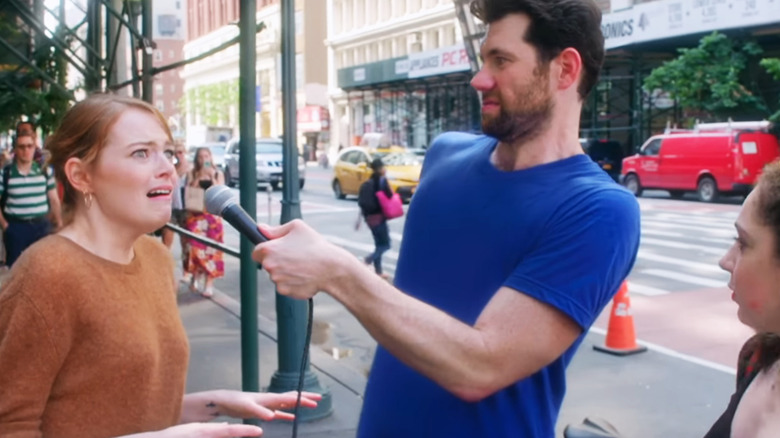 truTV
We're never going to get tired of watching Billy Eichner yell at strangers. Unlike most comedy, this will never not be funny forever. Long after the world is a shallow husk because of climate change, we'll be underground, reminiscing about the days when Eichner would stomp around New York and wave a single dollar in people's faces. If you're gonna binge this TV series, I would recommend brewing a pot of throat coat tea, turning off all of the lights in your house, and having a real meditative experience. Light a candle. Get luxurious. Let Billy do all the work.
The Da Vinci Code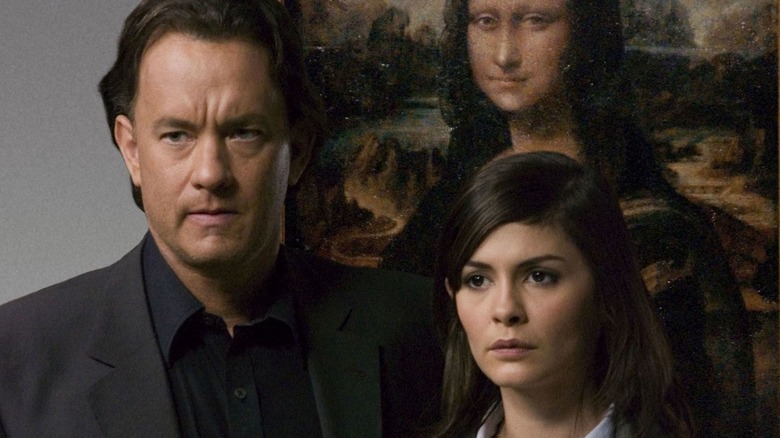 Columbia Pictures
Look, I know this book and movie unleashed a horde of medieval catholic conspiracy folks into the world, and Dan Brown should be very sorry for introducing the weirdest people you know to the Knights Templar, but the book kind of owns and so does the movie. I mean, it's "National Treasure" in Europe! How can you say no to that? Any movie that has the characters spend 90% percent of their time solving nonsensically intricate puzzles is going to be fun to watch. This is why people do escape rooms. We all just want to be in our own version of "The Da Vinci Code."
TV and Movies Leaving Netflix In October 2021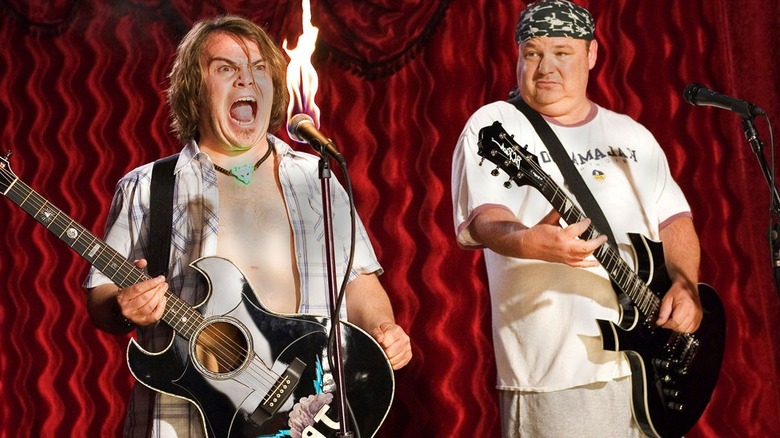 New Line Cinema
Leaving 10/1/21
Death Race: Beyond Anarchy
Tales From the Hood 2
Leaving 10/3/21
Angel Has Fallen
Leaving 10/6/21
Real Steel
Leaving 10/14/21
Cheech & Chong's Still Smokin
Leaving 10/15/21
The Creative Brain
Leaving 10/17/21
U Turn
Leaving 10/20/21
Containment: Season 1
Free Fire
Leaving 10/21/21
The Hummingbird Project
Leaving 10/23/21
The Mist: Season 1
Leaving 10/27/21
Rango
Shine On with Reese: Season 1
Leaving 10/28/21
Pup Star
Leaving 10/30/21
The 12th Man
Zack and Miri Make a Porno
Leaving 10/31/21
60 Days In: Season 5
Angels & Demons
Battle: Los Angeles
Beowulf
Billy on the Street: Seasons 1-5
Catch Me If You Can
The Da Vinci Code
Ferris Bueller's Day Off
Forged in Fire: Season 6
The Heartbreak Kid
The Impossible
Inception
Legally Blonde
Mile 22
Norman Lear: Just Another Version of You
Reckoning: Limited Series
Snowden
Tenacious D in The Pick of Destiny
Yes Man