Darren Aronofsky Is A Big Fan Of All The Mother! Hate Mail He Got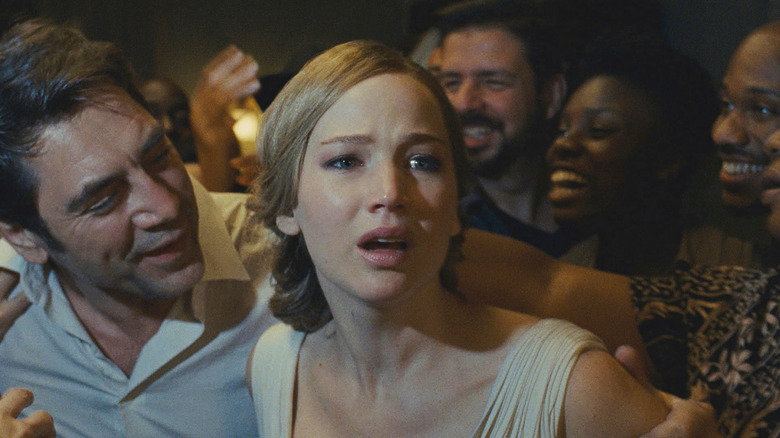 Paramount Pictures
We all know that negative criticism can be a real mother, but director Darren Aronofsky is still catching heat for his 2017 environmental horror/biblical allegory, "Mother!" That's right, it's been more than four years and people are still apparently really upset that she never got to brace the sink. Just kidding — they're still upset about the violence and disturbing content. During his masterclass at Egypt's El Gouna Film Festival, he discussed the hate mail he received that would be enough to make other directors cry for mama.
The Mother of All Hate Mail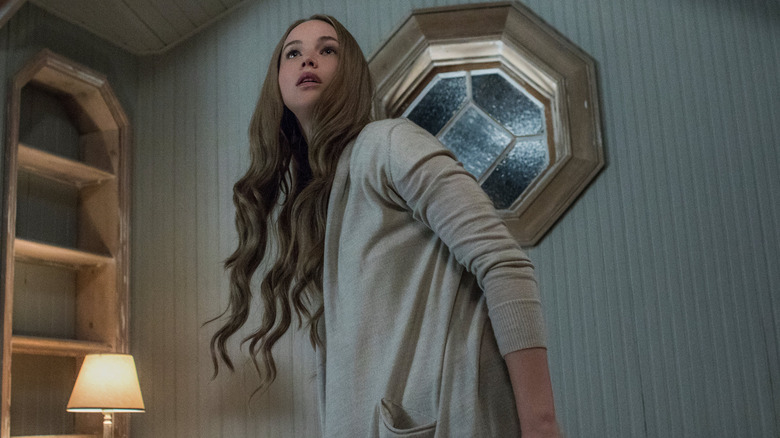 Paramount Pictures
Instead of being upset by the hate mail, Aronofsky apparently thinks it's great because it meant that he stirred emotions in people. He knew the movie was going to upset some people, but he had no inkling quite how many:
"We were nervous about how controversial it was going to be, but then when you release a movie to the world, and there's so many angry people, you start to wonder, 'Hold on, what did I do? I get some of the best hate mail ever, which is great."
"Mother!" is an allegory for the destruction of the mother Earth, played by Jennifer Lawrence, at the hands of humanity. There's also a bunch of Biblical allegory, including the arrival of Adam and Eve as Man and Woman (Ed Harris and Michelle Pfeiffer) and later the murder of the infant Christ. It's also an interesting metaphor for any kind of artistic creation and the way it's received by the public, which makes the negative reactions even funnier.
According to Variety, one person didn't like the environmentalism, texting Aronofsky to tell him they were going to do as much destruction to the planet as possible to spite him. Aronofsky welcomes those kinds of reactions, though.
"But also out of that, the type of excitement and passion you get from other people that really connect with the film reminds you why you're doing it," he said.
The Controversial Cinema Titan Returns with The Whale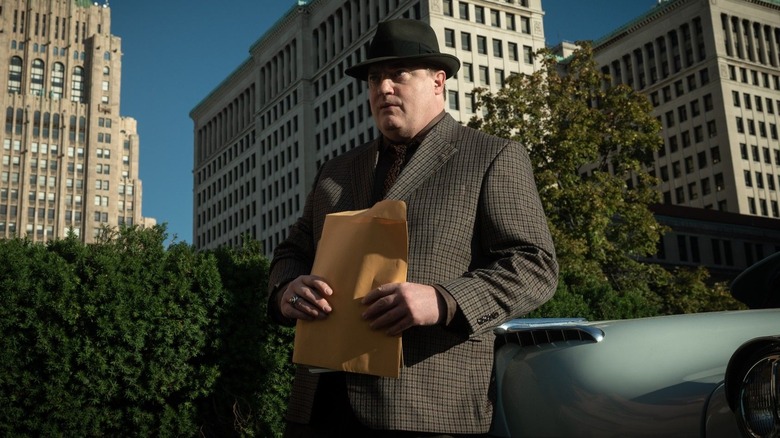 Warner Bros.
The director's next project is "Limitless," a National Geographic series starring Chris Hemsworth. He will return to the big screen for the first time since "Mother!" with "The Whale," starring Brendan Fraser as an obese recluse who tries to fix his relationship with his teenage daughter.
Here's an official description of the Samuel D. Hunter play on which the film is based: 
"On the outskirts of Mormon Country, Idaho, a six hundred pound recluse hides away in his apartment, eating himself to death. Desperate to reconnect with his long-estranged daughter, he reaches out to her, only to find a viciously sharp-tongued and wildly unhappy teen. Big-hearted and fiercely funny, The Whale tells the story of a man's last chance at redemption, and of finding beauty in the most unexpected places."