Will There Be A Made For Love Season 2?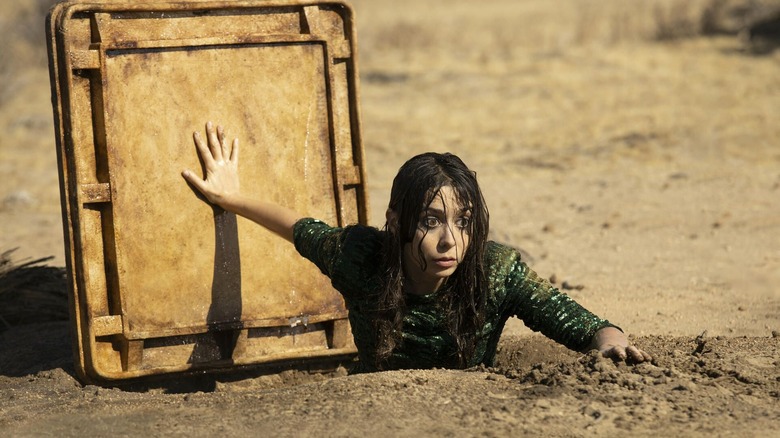 HBO Max
The original dark-comedy series for HBO Max, "Made For Love," is like taking an episode of "Black Mirror," splicing it with 2020's "The Invisible Man" and running it through a comedy filter. Based on Alissa Nutting's 2017 novel of the same name, "Made For Love" is about a woman named Hazel (Cristin Milioti) who escapes from an awful 10-year-long marriage to a tech billionaire named Byron (Billy Magnussen) and the virtual reality complex where they lived for a decade without ever leaving. After she finally gets out, she discovers that her husband had implanted a state-of-the-art tracking device into her brain. Now, with the assistance of this device, her husband is able to not only track her location and watch her in real-time, but he also has access to her "emotional data" as she desperately tries to regain her independence.
After its premiere in April of 2021, "Made for Love" was met with rave reviews. The series currently boasts a 94% on Rotten Tomatoes, with many praising the show's clever commentary on technological dependency and abuse, as well as Cristin Milioti's stand-out performance. /Film's own Jacob Hall said, "She's the show's great asset — an instantly relatable woman in a nightmare future whose bumbling feels like chaotic strength rather than just funny business. He continued, "But with that said...she's just really funny. Effortlessly funny. The kind of funny that balances out the nihilistic world-building and gives you hope."
But this begs the question, after such a great first season ... will "Made for Love" see a second?
Made for Love Returns for Season 2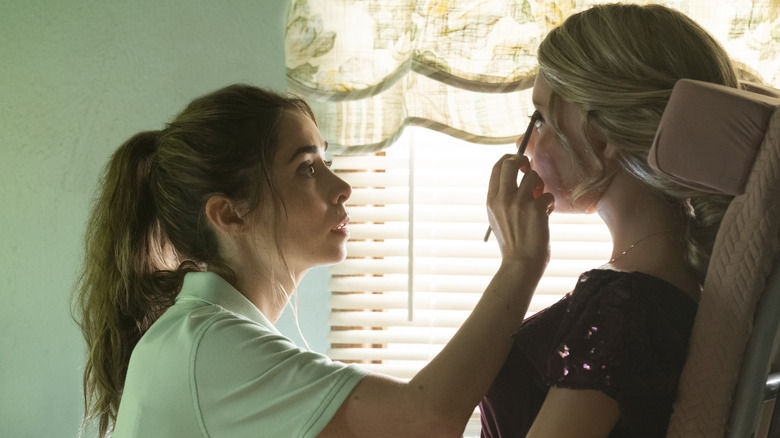 HBO Max
Scream it from the rooftops, y'all. "Made For Love" is returning to HBO Max for a second season. "Made for Love is funny, dark, and entirely unique," said Suzanna Makkos, executive vice president of comedy and adult animation at HBO Max. "We are thrilled to be reuniting with this dream team of talented producers, incredible cast, and CGI dolphins to tell the next chapter of this exciting story."
Showrunner Christina Lee said told The Hollywood Reporter podcast "TV's Top 5" back in April:
"We wrote an ending that I hope the audience will want to see what's next. But it is a resolution in terms of two primary relationships in the show: Hazel and Byron and Hazel and Herbert (Ray Romano). There's emotional resolution at the end of the show that story-wise doesn't have to stop there."
Lee will be joined by Alissa Nutting who will serve as a co-showrunner for season 2, as the next season will continue beyond Nutting's original novel. Lee mentioned during an interview with Deadline that season 2 would feature more into Byron's backstory, hopefully providing the reasoning behind his maddening ways. And yes, Diane the sex doll will also be coming back for the second season.