The Batman Featurette Shakes The Caped Crusader To His Core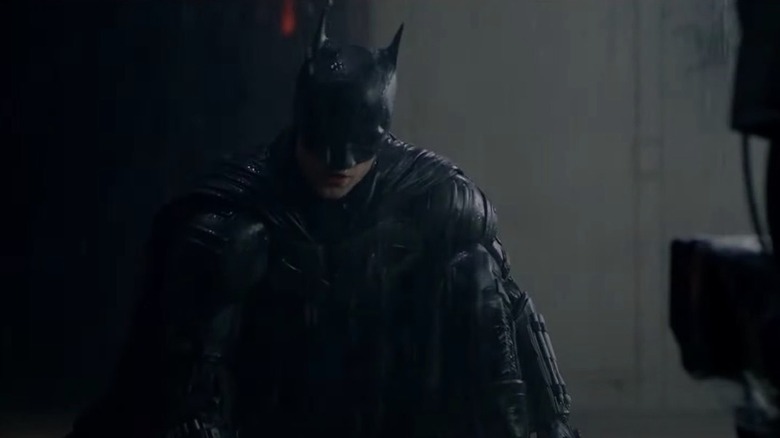 Warner Bros.
We knew that we were getting a new trailer for "The Batman" today during DC FanDome, which we did indeed receive. But Warner Bros. and the filmmakers decided to bring something a little extra in the form of a behind-the-scenes featurette, which packs as many goods in it as another trailer. This thing is absolutely loaded down and offers a lot for fans who have been impatiently awaiting this movie's arrival. Let's have a look.
The Batman DC FanDome Featurette
As we can see, both director Matt Reeves and star Robert Pattinson, who is our new Bruce Wayne/Batman, discuss a lot about what makes this new movie different from previous iterations. We also get comprehensive looks at the movie's various villains, such as Penguin and Catwoman, as well as glimpses of Paul Dano's Riddler, who is the main Baddie. Pattinson has the following to say in the video:
"The first conversation I had with Matt about it, I just knew that there was something radically different from anything we had seen in the Batman movies before."
As for Reeves, he explained that this is not going to be an origin story once again, though it will be a way to look at the crime fighter's early years as Gotham City's Caped Crusader.
"I felt that we had seen lots of origin stories. We had seen things go further and further into fantasy. And I thought, well, one place we haven't been is grounding it the way that 'Year One' does. To come right into a young Batman. Not be an origin tale, but refer to his origins and shake him to his core."
A Long Time Coming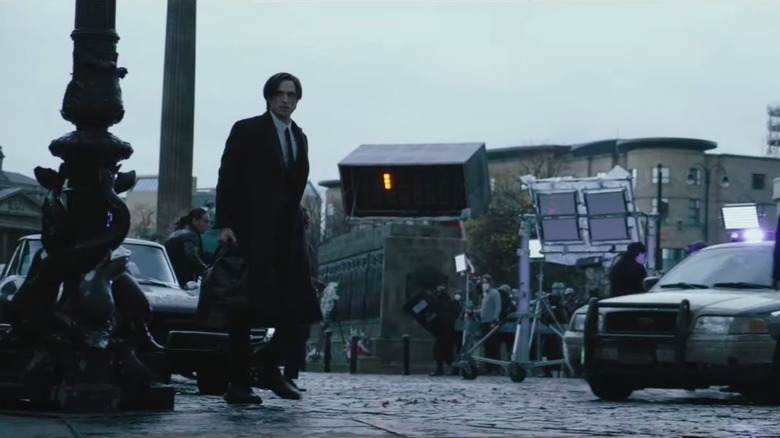 Warner Bros.
This movie has been delayed several times due to the pandemic and, had things gone another way, it would have hit theaters earlier this year. Beyond that, it has been nearly a decade since a standalone "Batman" movie has arrived in theaters, with 2012's "The Dark Knight Rises" being the most recent one. While Ben Affleck's version of the character had a multi-year run in Zack Snyder's movies, beginning with "Batman v Superman: Dawn of Justice," he never got a solo flick. So this has been a long time coming, and it looks like we may be in for a treat.
Reeves and Peter Craig penned the screenplay. The cast also includes Zoe Kravitz as Selina Kyle, Jeffrey Wright as James Gordon, John Turturro as Carmine Falcone, Peter Sarsgaard as Gil Colson, Jayme Lawson as Bella Real, Andy Serkis as Alfred Pennyworth, and Colin Farrell as Penguin.
"The Batman" is set to hit theaters on March 4, 2022.