The Batman Star Zoë Kravitz Reveals How She Landed The Role Of Catwoman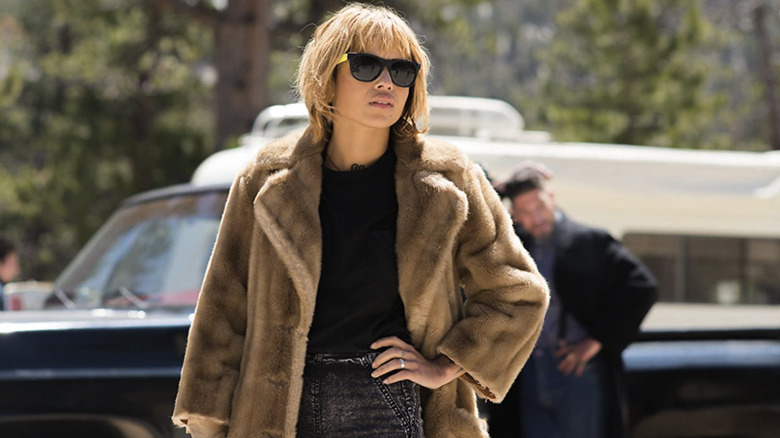 Universal Pictures
In 2019, we learned that Zoë Kravitz beat out actresses like Zazie Beetz and Eiza Gonzalez to win the role of Selina Kyle/Catwoman in director Matt Reeves' upcoming DCEU film, "The Batman." (Fun fact: this will be the second time she's played Catwoman, since she lent her voice to the animated version of the character in 2017's "The LEGO Batman Movie.") So how exactly did she end up with the coveted live-action part in Reeves' new movie? According to Kravitz herself, it was because she didn't pull any punches in her audition.
"I Believe That's Why It Happened"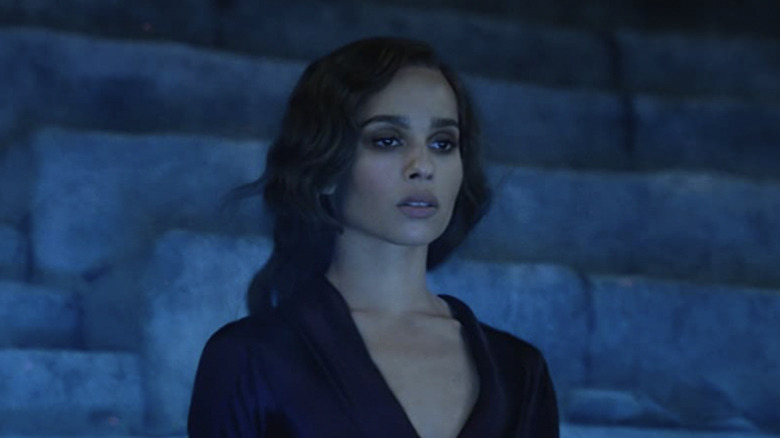 Warner Bros.
In an interview with AnotherMag, Kravitz explains that her agent informed her that "The Batman" was looking for its Catwoman and Kravitz was among the contenders. The actress met with Reeves, who also co-wrote the script, and she thinks a big part of the reason she got the part was because of how honest she was with him when she read that draft.
"I read the script. Then he talked with me again to hear my thoughts, to see if we were on the same page. I didn't know him well and it was a bit of a process. When these big opportunities come up, these big roles, and you really want them, it's heartbreaking when you don't get them. You put a lot of energy into it. The thing that I tried to keep in check throughout, though, was just wanting to be agreeable and likeable to get the role. [I didn't want] To read the script and say, "I love it. I love everything about it." Then I go to the audition and I have this puppy dog energy.
"It was important to give him an idea of what it's really like to work with me. To say what I really think and, if we're on set together, to ask the questions I want to ask. I tried to come at it from the angle where I am showing him what I see and feel about this character. I believe that's why it happened and I got the role. Matt's a fantastic director, and he's really into talking about the character. We had some really good conversations. I had some thoughts about the character once I'd read the script too and they were welcomed."
Kravitz's Take on Catwoman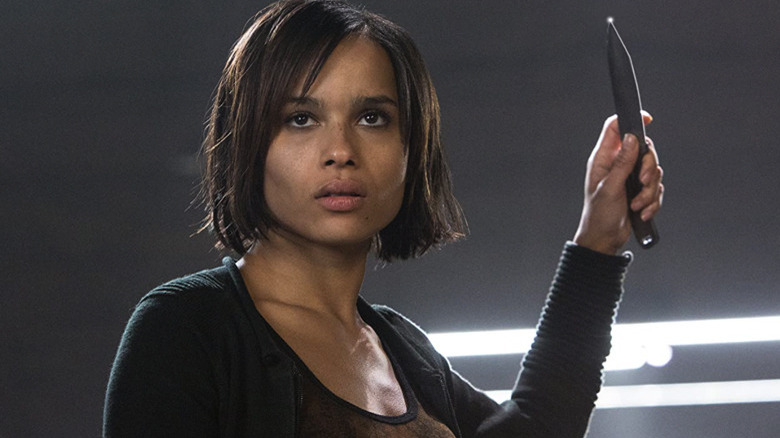 Summit Entertainment
Last year, Kravitz described her take on the character as being feminine, yet dangerous.
"I think femininity means power and I think it's a different kind of power than masculine power. That's something I think is really interesting about the Batman and Catwoman. I think Batman represents a very masculine power and Catwoman represents very feminine power, slightly more complicated and softer too. I like the idea that you can be soft, you can be gentle and still be very powerful and still be very dangerous."
As someone who was somewhat disappointed by Anne Hathaway's take on the character, I can't wait to see what Kravitz does with it. "The Batman" is currently scheduled to hit theaters on March 4, 2022.