The Last Duel Crew Share Their Ridley Scott Stories: 'He Doesn't Stop Until He Gets It' [Exclusive]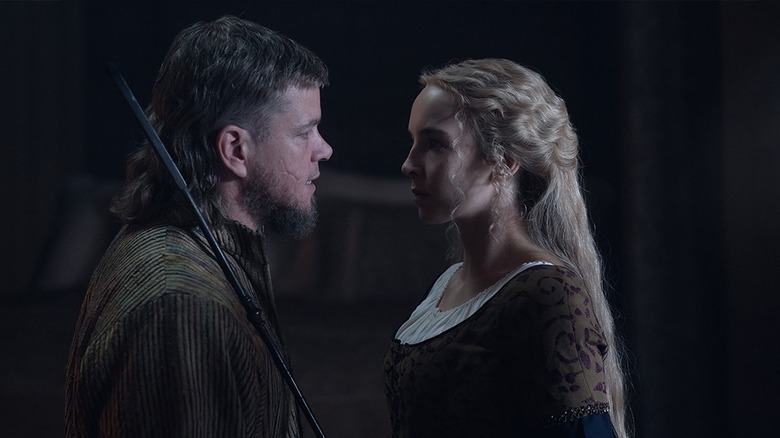 20th Century Studios
There are many reasons to look forward to "The Last Duel," ranging from the fact that it's a Ridley Scott movie and nothing more needs to be said (although I'm going to say more anyway, sorry!), to the current dearth of historical epics that used to be considered proven moneymakers and have made this film into a rarity, to the must-see appearances of both Matt Damon and Ben Affleck in medieval hair and makeup ... not to mention their significant contributions on the other side of the camera, as well.
"The Last Duel" tells the painfully relevant story of accusations of rape in a medieval setting (you can read our review from the Venice Film Festival here), comprised of "Rashomon"-like tableaus of shifting perspectives and various points of view. This makes it all the more fitting that /Film was able to talk to three of Ridley Scott's longtime collaborators ahead of "The Last Duel" and ask them to share their most memorable stories and experiences of working with a director like Scott.
Harry Gregson-Williams, Composer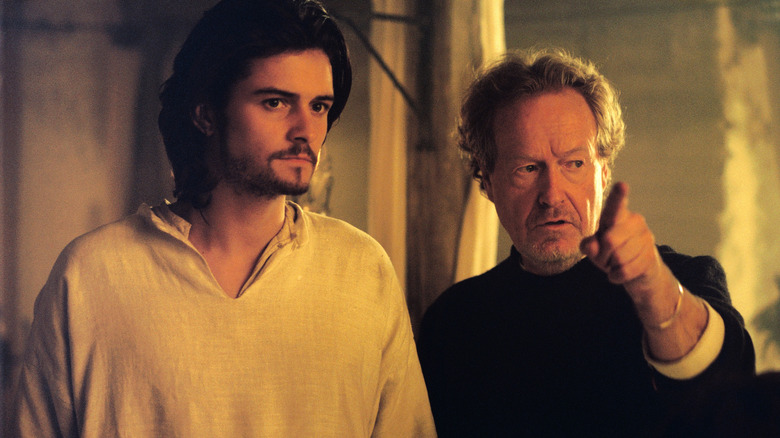 20th Century Studios
Harry Gregson-Williams has enjoyed an illustrious career as a composer, holding the special distinction of having worked with both Scott brothers on multiple occasions. Gregson-Williams served as composer on several movies for the late Tony Scott, including "Enemy of the State," "Man on Fire," the remake of "The Taking of Pelham 123," and "Unstoppable." He's no stranger to the elder Scott sibling either, as he has previously worked with him on both "Kingdom of Heaven" and "The Martian." Their familiarity with one another, particularly with another historical epic in "Kingdom of Heaven," likely played a large role in Scott bringing him back for "The Last Duel." Gregson-Williams had this to say about his experience with Ridley Scott on "The Last Duel," which further solidifies Scott's reputation as one of the hardest working and most efficient filmmakers alive.
"I think because the production was shut down for a while due to COVID, Ridley came home here to Los Angeles and with only half a film under his belt. Instead of sitting around and moping about, he called me and said, 'Okay, this is where we get really prepared.' So I said, 'But, Ridley, what do you want me to do? You haven't got a film.' He said, 'Yes, I do.' And he had edited what he had already into a film. Obviously there were some sort of titles that said 'Carrouges up to Scotland and fights the Scottish,' or something. He hadn't shot that yet, but he had made a film. And he wanted to start on the music. And that's where we started. So that really sums him up. He's a hard worker, and he loves what he does, and he doesn't really stop until he gets it."
Janty Yates, Costume Designer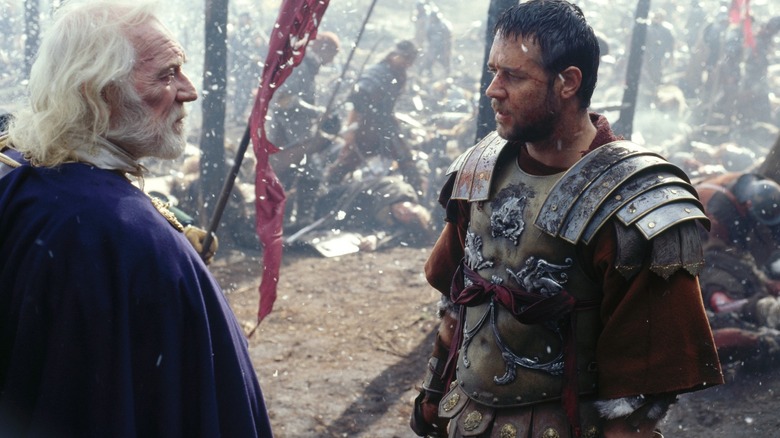 DreamWorks
Janty Yates is another Ridley Scott regular, taking on the daunting responsibilities of costume designer for "Gladiator," "Kingdom of Heaven," "Robin Hood," "Prometheus," "The Counselor," "Exodus: Gods and Kings," "The Martian," "Alien: Covenant," "All the Money in the World," the upcoming "House of Gucci," and even the two episodes of "Raised by Wolves" that Scott directed for the small screen. The two are, to state the absolute obvious, completely familiar with one another's process by now. To nobody's surprise, Yates had nothing but the most glowing reports of her general experiences while working with a director who knows exactly what he wants at all times.
"He always briefs me so intensively, the first meeting that we have. I can just sail along quite happily, knowing exactly where I'm going, rather than blathering around, like I have with other directors who can't make up their minds. I mean, already on the [next] film we're doing, he's completely storyboarded the entire film. He sees it in his mind. He's a painter. He's a absolutely inspirational genius, frankly, as far as I'm concerned. I can down ask him anything, and he never ever goes, 'I don't know.' He always knows black and white absolutely down the line. He's fantastic to work with."
Darius Wolski, Cinematographer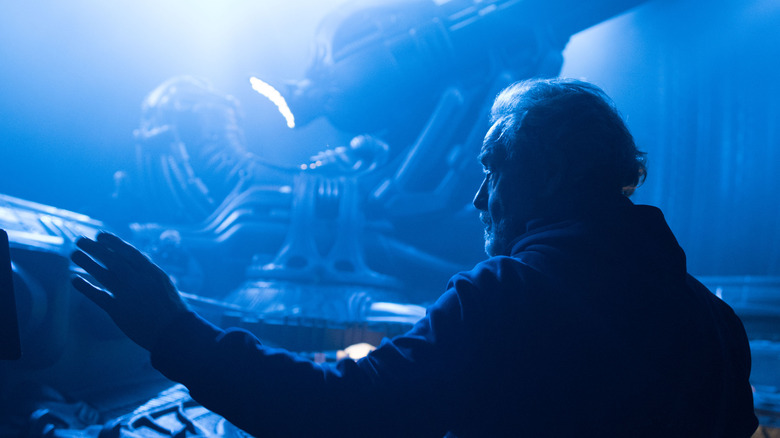 Fox/Disney
Last but not least, Darius Wolski is another prolific artist who has had dealings with both Scott brothers over the course of his lengthy career. After serving as cinematographer on Tony Scott's excellent submarine drama/thriller "Crimson Tide" in 1995, Wolski eventually ended up as director of photography on Ridley Scott's 2012 "Alien" prequel "Prometheus." After that, Wolski seemed to strike up a steady partnership with Scott and went on to fill the same role for "The Counselor," "Exodus: Gods and Kings," "The Martian," "Alien: Covenant," "All the Money in the World," two episodes of the "Raised by Wolves" WarnerMedia television series, and the upcoming "House of Gucci." Although Wolski could easily take credit for lensing several famous visuals that audiences have come to associate with Ridley Scott alone, the cinematographer deflects instead and heaps praise upon Scott for his no-nonsense priorities when it comes to running a film production.
"The man is exceptional, a hard worker, the most hardworking director I've ever worked with. Very prepared, very creative, always challenges himself. He's done multiple movies, different kinds, from contemporary to period to space movies, responsible for certain amazing look that is being ripped off and replicated in last whatever 30 years. There's no special story. He's a special man. And just working with him is a pleasure."
Taken together, let's just say that Ridley Scott should probably call on Harry Gregson-Williams, Janty Yates, and Darius Wolski to vouch for his character. These recollections function as the exact opposite of the multiple perspectives featured in "The Last Duel," telling a singularly consistent story of a filmmaker who is, quite simply, exceptionally good at all facets of his job.
Scott's "The Last Duel" comes to theaters tomorrow on October 15, 2021.